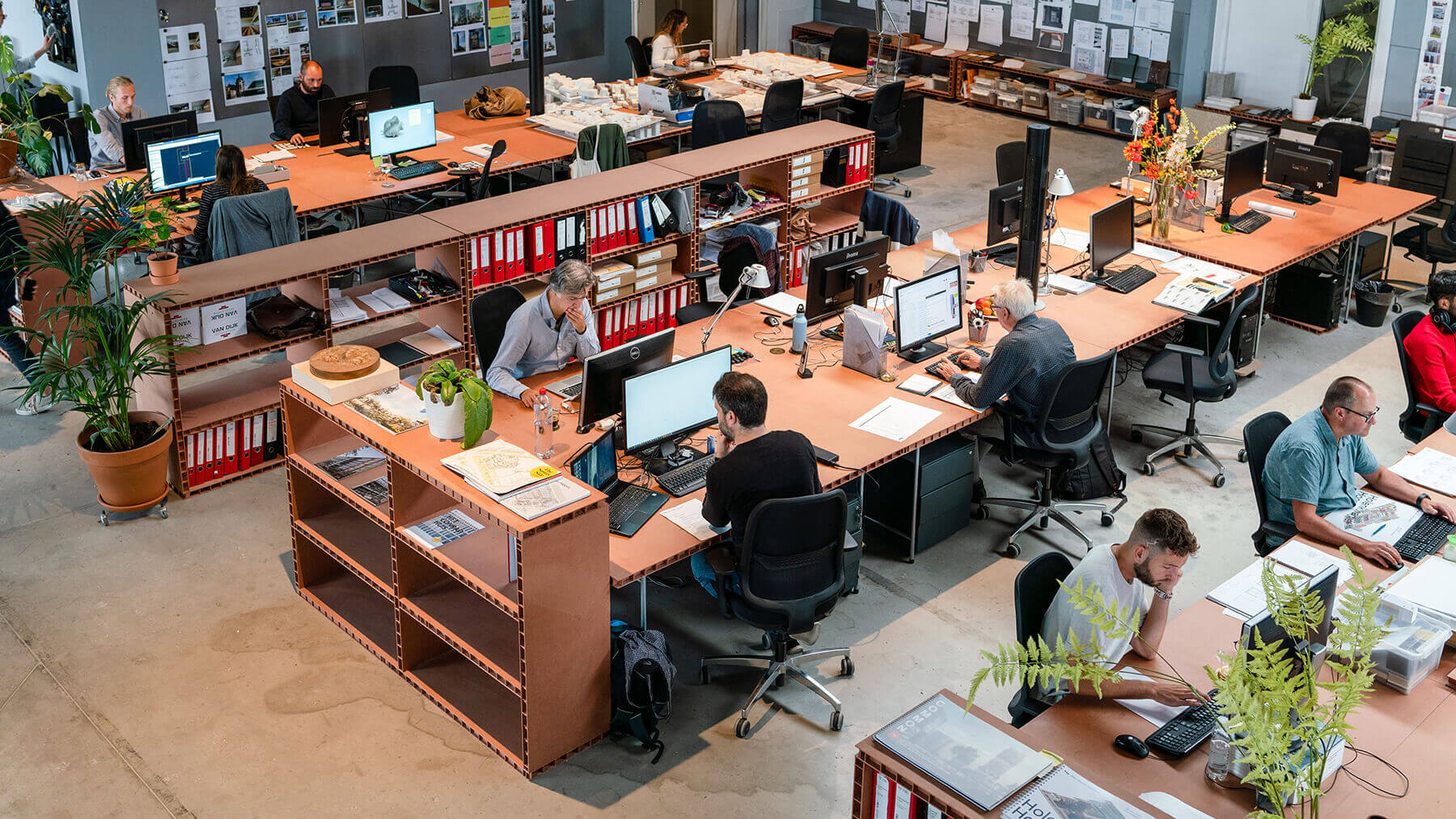 Changes management team MKA
Ingrid Boeter and Pieter Leendertse have joined the management team of Marc Koehler Architects. With the appointment of Boeter and Leendertse as managing director and business director, the agency further pursues its international course.
Corinne Schrauwen, our business director since 2019, will say farewell to MKA on May 1. She has decided to give substance to her career in a different way. We would like to thank her for her dedication and tremendous contribution to the professionalization and growth that we have achieved in recent years.
MKA will continue its growth. We have recently acquired various international assignments and won a number of challenging tenders. We will further expand our ambition to fundamentally address the major social and ecological challenges of our time. We continue to work on the integration of design, real estate development, branding and product development.
In order to pursue the course of the past years and to realise our ambitions, we have expanded our team. We would like to introduce you to:
Ingrid Boeter, managing director. Ingrid brings us more than twenty years of national and international experience as CFO and CEO at various companies, including architectural firm UNStudio. She will be responsible for day-to-day management, financial policy, HR, contracting and legal affairs.
Pieter Leendertse, business director. Pieter worked for twenty-four years as managing partner at KesselsKramer, a leading international brand design and communication agency. He will set up a new business unit in which we will integrate brand strategy, community building, real estate development and (interior) design into scalable total design concepts at the intersection of co-living, co-working and hospitality.
We are pleased with their arrival in our team and therefore look to the future with confidence.