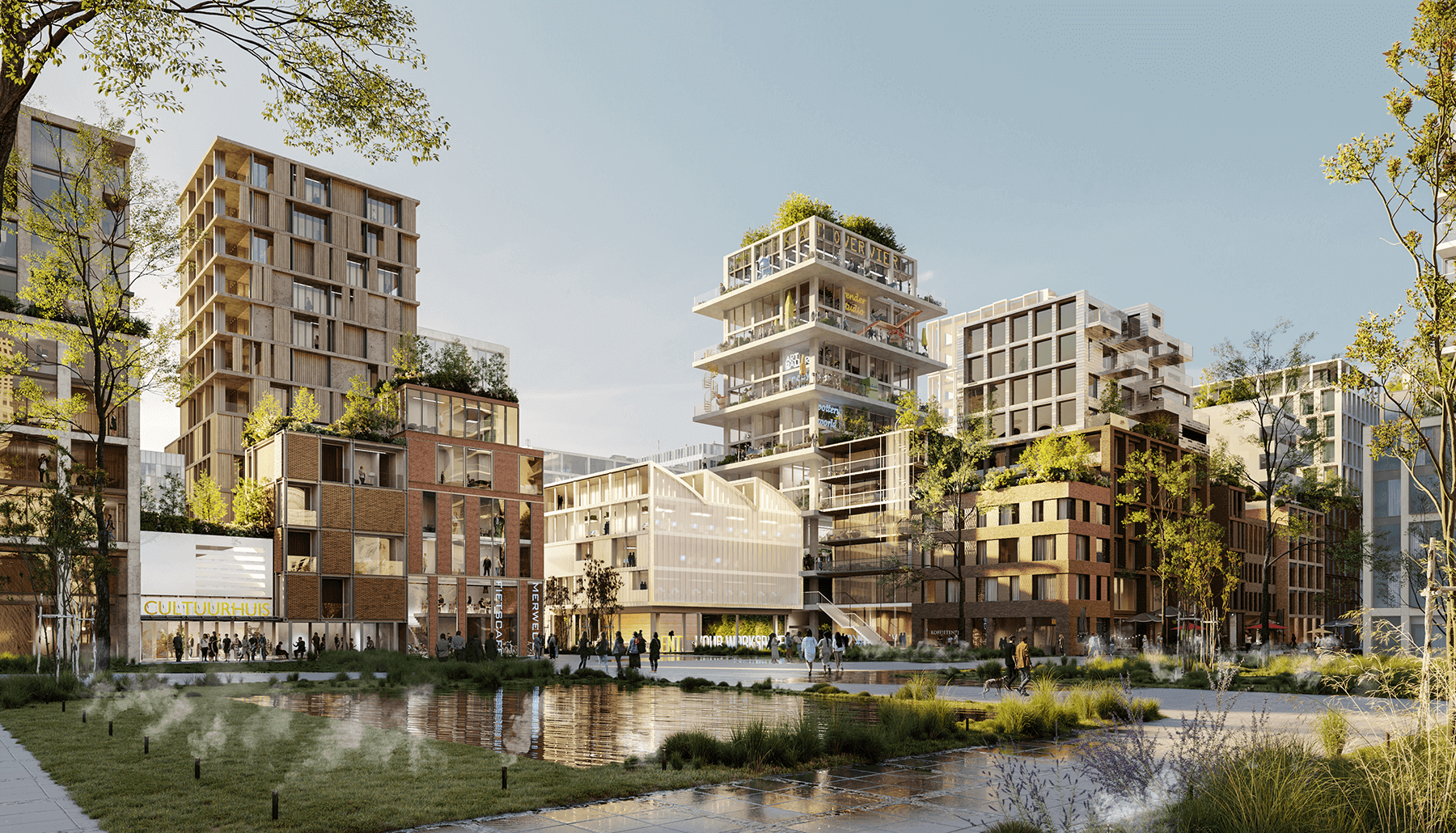 Merwede Utrecht: District of the future
The urban development plan for the most modern district of Utrecht has been completed: Merwede. In the future, 12,000 people will live, work and stay in this green, car-free city district. It will be a neighborhood as we do not yet know it on this scale in the Netherlands. The urban development plan (Dutch) was drawn up by the municipality and Bura Urbanism together with ten other owners. As a result of this collaboration, the 24-hectare site between the Merwedekanaal and Park Transwijk will be developed as a whole. Merwede is divided into seventeen building blocks with a high diversity of housing types and functions per building block. Marc Koehler Architects is involved in two building blocks, together with VenhoevenCS and our clients Lingotto, 3T Vastgoed and Janssen de Jong.
Micro city

Block 13 and 14 are centrally positioned in the Merwede zone. They are connecting, facing and extending the special quality of the square. It's a rich mix of different in size and character living spaces, public functions, cultural programs (55.000 square meters) and outside meeting routes: a future proof high density mixed use micro city in Merwede. In the design of block 13 and 14, a special place is dedicated to a flexible cultural house where people can meet, perform, take classes, work and exchange experience and ideas. A mix of ground bounded houses, lofts, work-live houses, apartments and penthouses is programmed in the two blocks. Vertical streets link the square to 'makers lofts' where artists and makers can create their work, meet clients and have a face on the square. A green route connects the canal park to the green landscape in the courtyard via green roofs, terraces and communal gardens. Modular and standardized building systems create the base for our Open Building system and flexible programs.
We'll share more information about this project soon.
In the meantime, find out more about Merwede here (Dutch)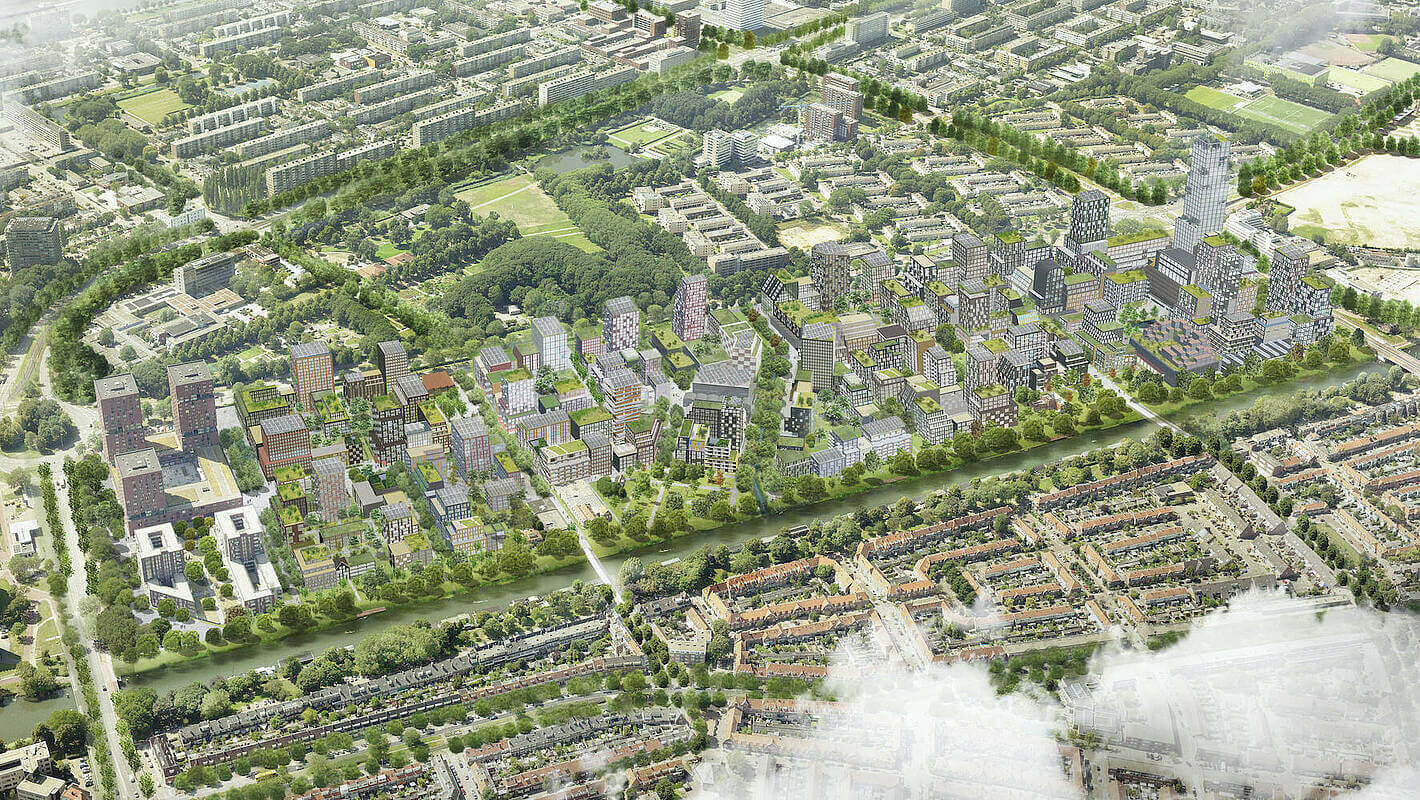 Image: Bura Urbanism, Marco Broekman / OKRA