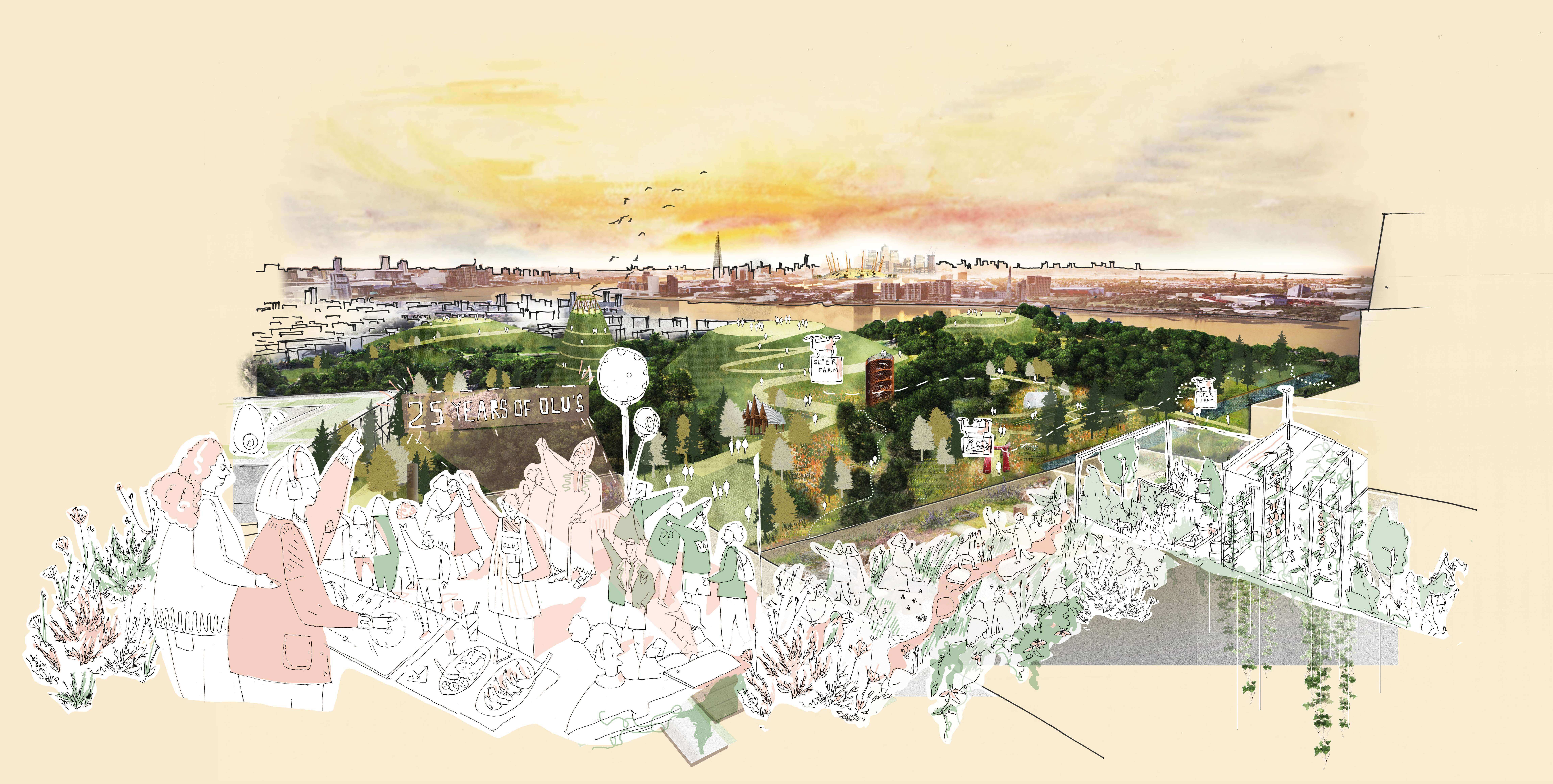 Eclectic team appointed to masterplan new era for Thamesmead in London
A diverse and highly collaborative team promising to lead a new era in community-building and encompassing a wide range of organisations, from global heavyweights to local impact led businesses, has been appointed as the strategic masterplanner that will help shape a major new waterfront neighbourhood at Thamesmead.
The Thamesmead Waterfront development covers 100 hectares of largely undeveloped land in southeast London, where Peabody and Lendlease have entered into a circa £8bn joint venture, which offers the opportunity to lead the way in post pandemic living and working.
The team includes youthful innovators like Jayden Ali and passionate culture experts like Tracey Sage and Place Bureau, working hand in hand as part of the team assembled and led by Prior + Partners and Arup.
Our work will lead to the creation of a new community where there is space for thousands of new homes alongside new commercial and leisure space, set amongst an unrivalled natural environment in London with lakes, green spaces and over a mile of undeveloped river frontage.
text continues below the image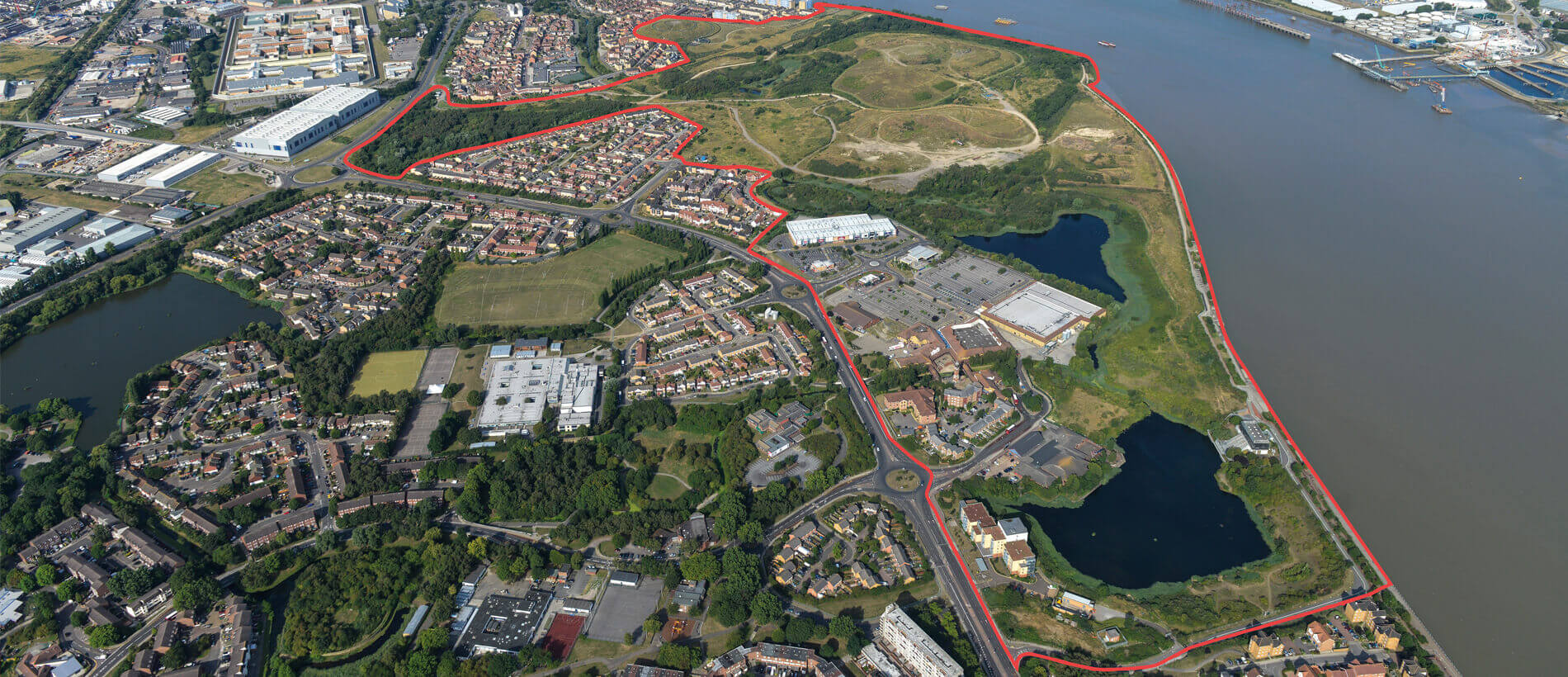 The team was selected on the basis of its impressive approach to collaboration – offering the opportunity to combine the large scale delivery expertise necessary for such an ambitious project with the diversity of thought and innovation possible from a broad range of specialist partners.
Established design industry leaders in architecture – Alison Brooks, Marc Koehler Architects and Carl Turner – will bring some of the smartest innovations in the design of homes and living neighbourhoods. 'Living in the Landscape' and natural resilience will be enabled by West 8 and Schulze + Grassov who offer world beating skills in public realm and integrated landscape design. Sitting across everything the team does will be an active approach to engagement with the local community developed with Soundings.
Text continues below the images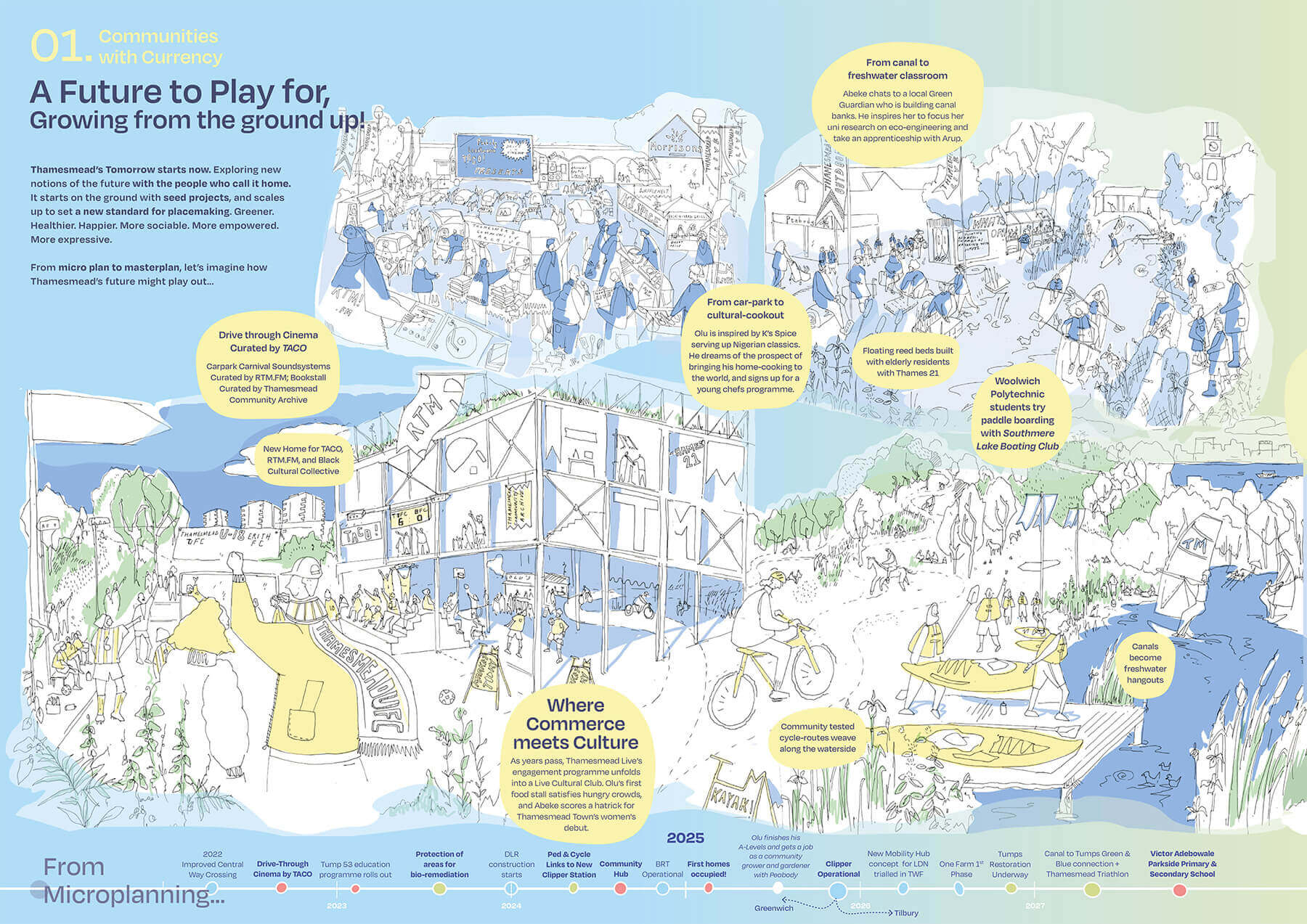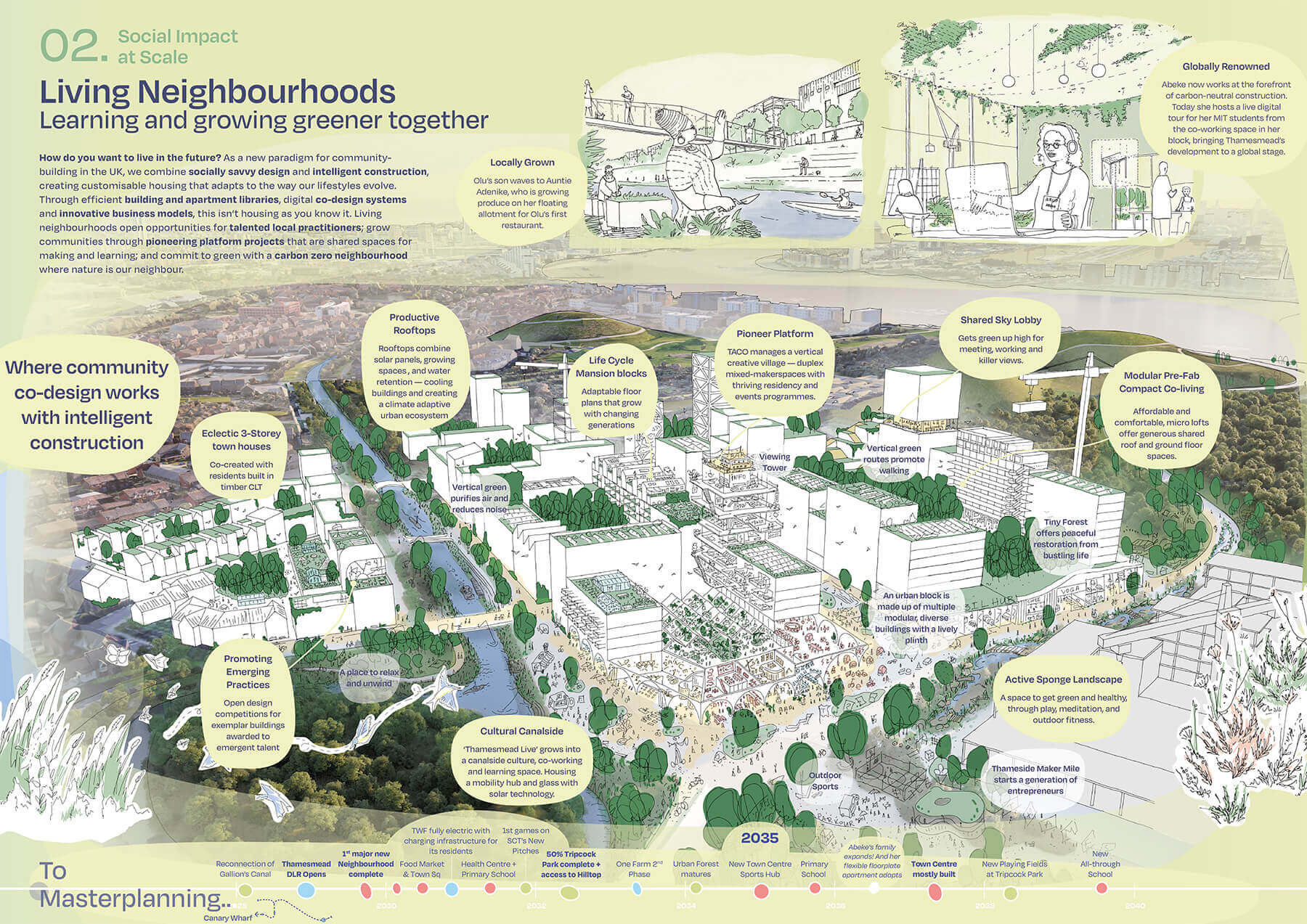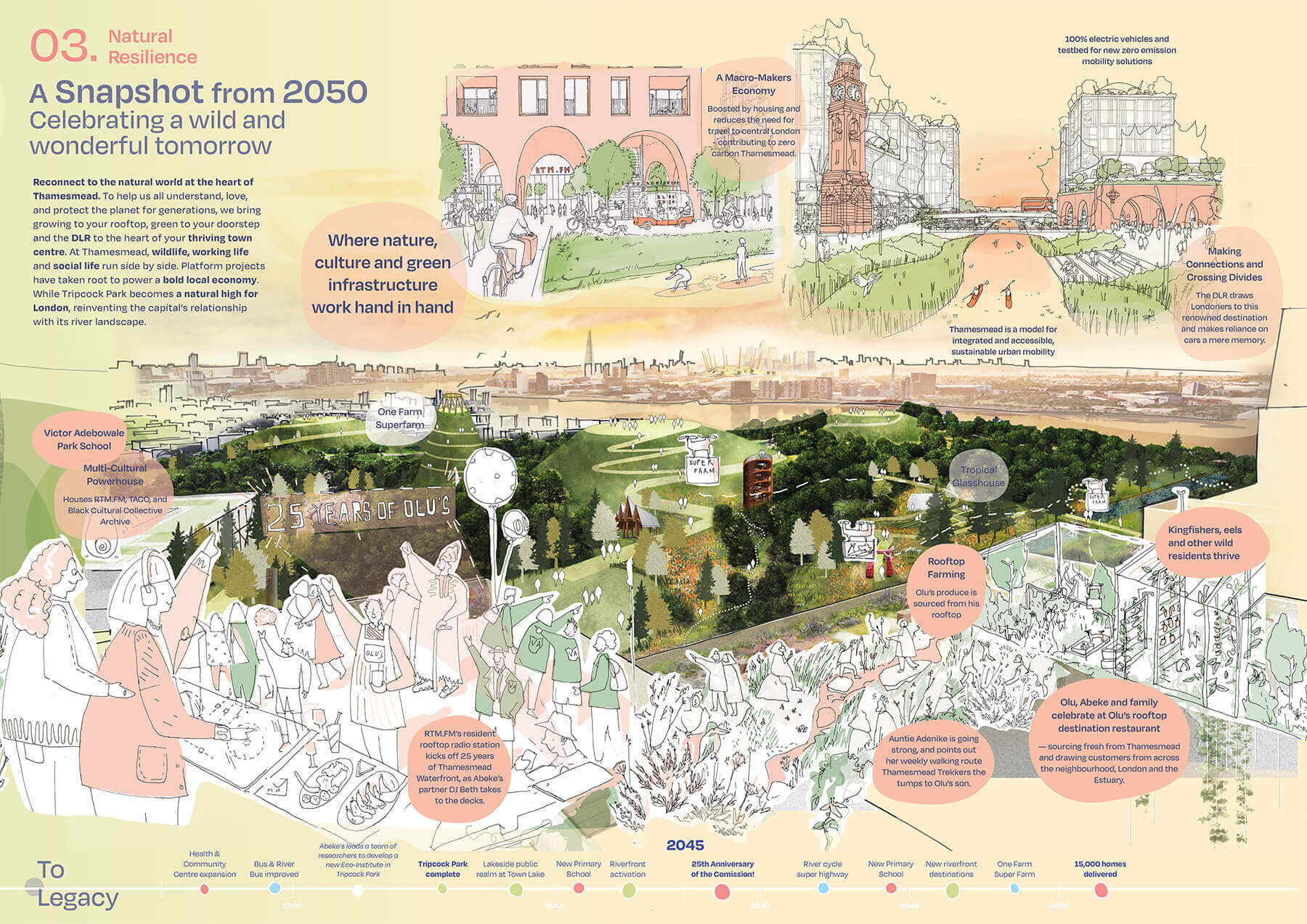 At the centre of the team's approach is the idea that communities evolve from existing places and relationships, and at the heart of their philosophy is the need to understand, build on, and grow the social capital that already exists at Thamesmead. This will help ensure that Thamesmead Waterfront becomes a natural extension to and of Thamesmead, whilst also being an attractive and welcoming place to newcomers from near and far.