Porto Brandão regenerative village
We envision Porto Brandão as the heart of an emerging sustainable hospitality destination, offering a unique experience that combines the charm of the countryside with breathtaking river landscapes, all within a short 15-minute drive to the beach and Lisbon. With a strong focus on preserving nature's beauty as a natural reserve, only a few spots are available for development. Almada's innovation district and the cutting-edge Nova University underscore the emphasis on sustainable practices and startups. Our project aims to meet the growing demand for balanced living, providing residents and visitors with a perfect blend of urban and beach lifestyle, along with the serene charm of the countryside, accessible by a convenient 10-minute boat ride to Lisbon's Museum district—making it an undeniable choice for those seeking an extraordinary experience on this side of the river.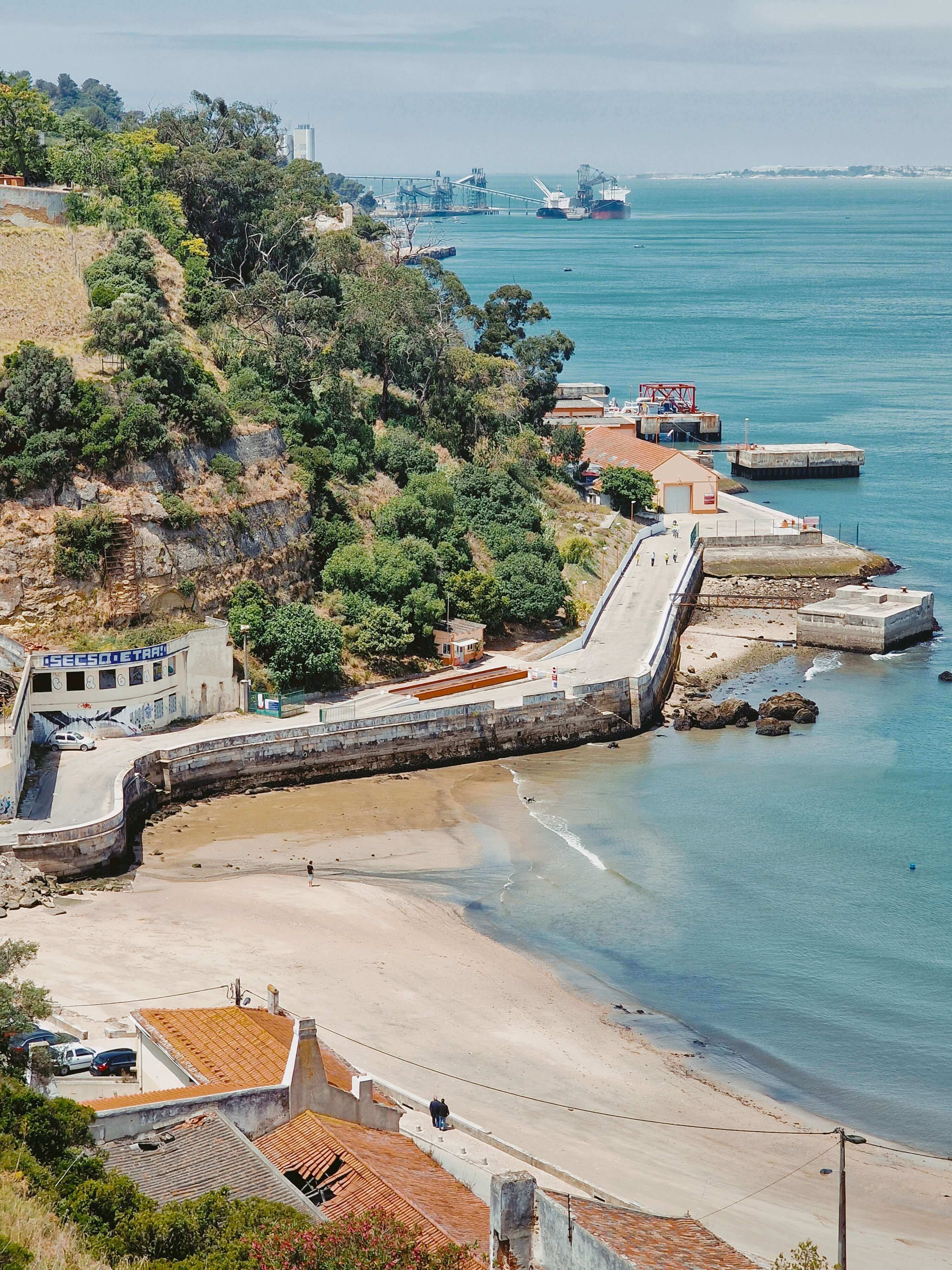 At the heart of our mission lies a dedicated commitment to building a sustainable and regenerative future. Our vision embraces the spirit of community, aiming to uplift the local residents of Porto Brandão while providing authentic, smallscale experiences that preserve the serene ambiance, free from disruptions. Our apartment hotel concept embodies the essence of village life, offering convenience and fostering genuine connections with the close-knit community. Guests can immerse themselves in
nature's rhythm and relish delightful farm-to-table dining experiences, savoring locally sourced ingredients. Our hotel serves as a sanctuary—a respite from the fast-paced world—where guests can embrace a more profound and meaningful way of living harmonized with nature.