Team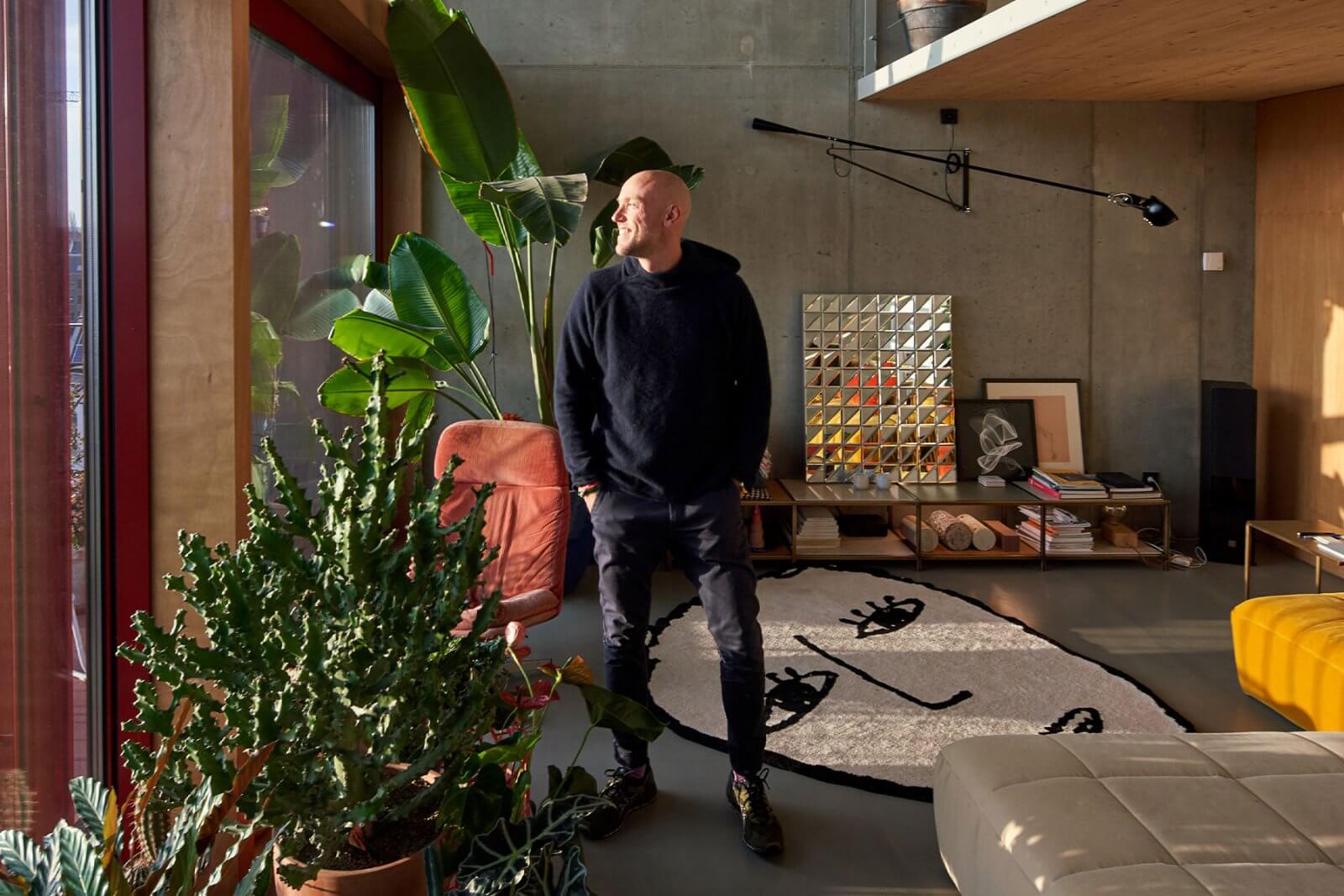 Founder of Marc Koehler Architects (MKA), Superlofts and Openbuilding.co
Marc Koehler is the founder of Marc Koehler Architects (MKA), a multidisciplinary design agency based in Amsterdam, and initiator of Superlofts. He believes that design has the power to help people create the life of their dreams, and allows them to both feel at home and belong to something greater. With the bigger picture in mind, he sees the potential of architecture to harness the flow of nature, people, energy, material and capital, thereby revealing new ways to restore the balance between people and planet. An ongoing MKA project, Superlofts is a customisable co-living and development model based on modular, prefab and Open Building systems.
The practice explores smart, responsible ways of building spaces and communities around the world, using innovation as an instrument with purpose. In order to do so, MKA develops future ready concepts, systems and tools to pioneer new forms of urban communities that enable new possibilities for living, working, learning and growing. MKA designs speak to the senses, bridging together opposites to create new beauty with timeless warmth, and invite people to touch and change them, to make them their very own. An entrepreneurial approach allows the practice to proactively explore new alternatives of development that better align with people's future needs.
MKA's work has been recognised with the World Architecture Festival Housing Award (Completed Buildings) and Director's Special Award in 2017, World Architecture News Award for Best Housing Project in Europe 2017, Best Dutch Building of the Year (Housing) in 2018, architectenweb award in 2018 and Dutch Building Award in 2015. Recently MKA won design tenders for ambitious new developments such as Poppies, Bosrijk, KBF-Dock, Peak and commissions such as Republica Circular City and MARK that promote the transition towards a circular and inclusive built environment.
Marc Koehler (1977) grew up in a Dutch Portuguese family in the northern Dutch town of Naarden. He holds a Masters in Architecture from the Technical University of Delft (TU Delft). Since 2017 he has an advisory role at the municipality of Amsterdam as a member of the Spatial Quality Committee. The committee reviews planning permits in light of the city's urban design ambitions across themes such as densification, urban renewal, sustainability and cooperative developments.
Read more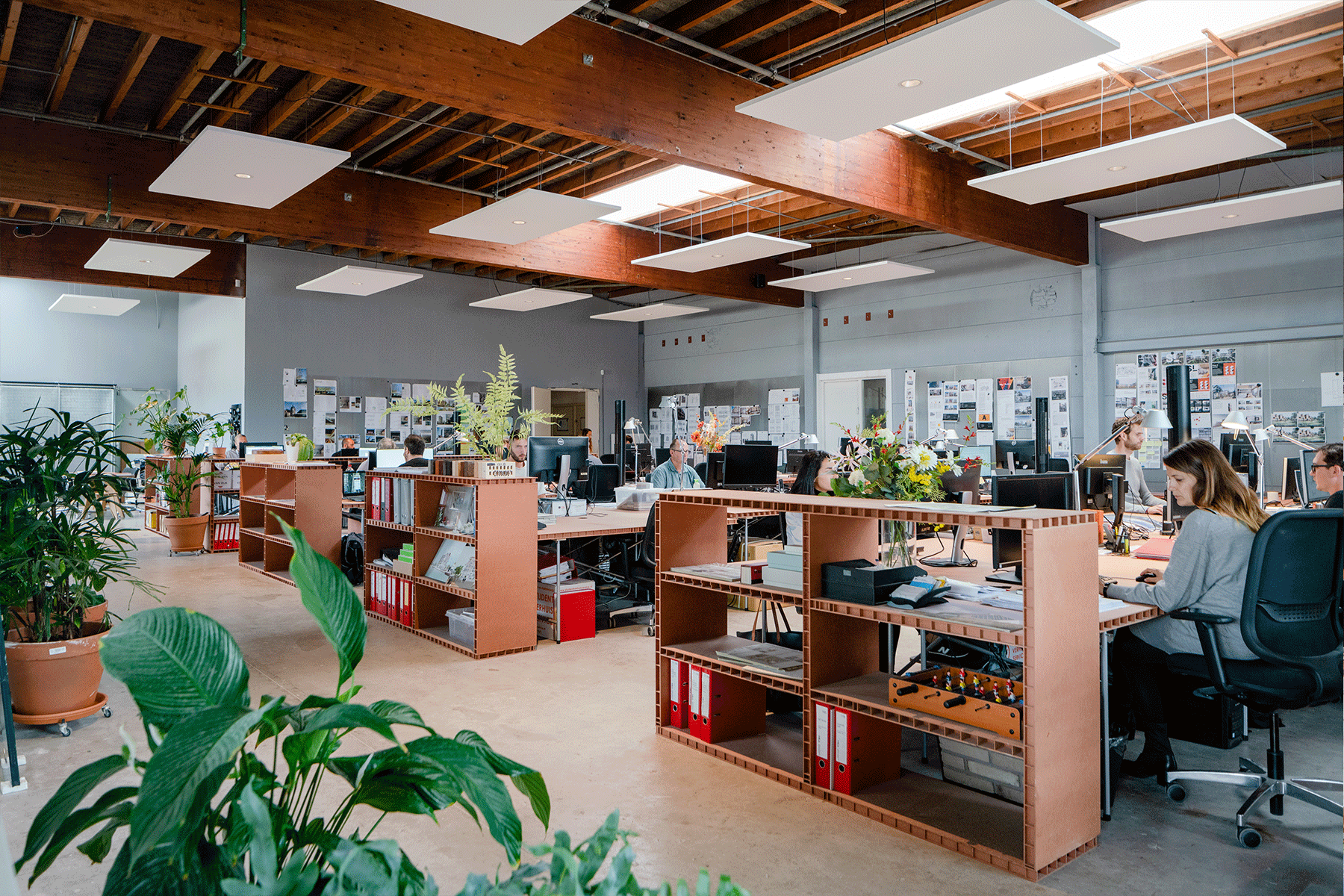 Eric Thijssen, Associate / Project Manager / Architect / Team Leader
Eric Thijssen joined MKA as an associate in 2017. At MKA he's inspired by the opportunities to connect strong architectural concepts and social needs with buildings designed for daily life, resulting in an architecture that has relevance for the architectural discourse, contributes to the public realm and creates a sense of belonging in our society. Working for two decades on award-winning projects in renowned Dutch architecture practices such as Neutelings Riedijk Architects and de Architekten Cie. has given Eric an intricate knowledge of all processes involved in the practice of architecture from concept to completion. He previously worked as an urban planner at the Department of Planning for the City of Amsterdam and has taught at the Technical University Delft and the Academy of Architecture in Amsterdam. Eric holds a Master of Architecture from Technical University Delft.
Pieter Leendertse, Business Director
Upon a long career in advertising and branding Pieter joined MKA in 2021. He brings along knowledge and experience to connect and inspire audiences to innovative co-living and hospitality solutions. He's responsible for a new business unit in which we will integrate brand strategy, community building, real estate development and (interior) design into scalable total design concepts at the intersection of co-living, co-working and hospitality. Pieter was Managing Partner at the international communications and brand design agency KesselsKramer.
Carlos Moreira, Project manager / Architect / BIM & IT-specialist
Project architect and project manager Carlos Moreira relocated to Amsterdam in 2009 to work for MKA. Fascinated by new technological developments and how they can contribute to intelligent and efficient cities, Carlos is well-placed as MKA's BIM manager and is also a specialist in wood engineering. He believes the social responsibility of architects opens up opportunities to improve the lives of not only the direct users but the wider community and society as a whole. Carlos graduated with a Master of Architecture from ETSAV (Escuela Tecnica Superior de Arquitectura de Valencia).
Harmen Nieuwland, Project Manager / Architect / Team Leader
Harmen Nieuwland joined MKA at the end of 2020 as senior architect and project manager. Previously to MKA Harmen worked for almost three decades for architecture offices in Den Haag, Rotterdam, Berlin and Amsterdam. He brings experience in residential, mixed use and office projects of different scales. From his career he derives a large knowledge of façade technology. Harmen has a special interest in sustainability and energy concept for buildings. He holds a MSc degree in Architecture from the TU Delft.
Aukje Goossens, Project Manager / Architect / Team Leader
Aukje joined MKA in 2021 as project architect. Previously to MKA, she worked at architecture offices in New York and Madrid on multiple large scale residential projects and mixed use renovation projects. During this period she developed an interest in design methods of buildings which derive from the structural logic of construction methods. She holds an MSc degree in Architecture and in Structural Design from the University of Technology in Eindhoven.
Justin Linton Campolucci, Project Manager / Architect
Justin Linton Campolucci joined MKA in 2021 as a project architect. Brought up with both Italian and Australian backgrounds, he is strongly motivated by the search of bold and clever ideas in design. Well-grounded in developing new concepts for projects in historical contexts, architectural competitions, 3D visualizations and interiors. Previous to MKA he has worked for offices in Florence, Milan and Doha. He holds an MSc degree in Architecture from the University of Florence.
Mai Henriksen, Project Manager / Architect
Mai joined MKA in 2018 as a project architect. Mai brings 2 decades of experience in large scale residential and utility projects from design phase to completion of a number of projects in the Netherlands. At MKA Mai is striving to make beautiful buildings and creating possibilities for a sustainable future proof living environment while expanding her expertise in wooden construction and prefab construction systems and materials. In the process of creating Mai likes to think about architecture from concept to detail. Previously to MKA Mai worked at Wiel Arets Architects for 16 years where she developed her sharp eye for design and aesthetics together with a strong sense of space and detail. Originally Mai comes from Denmark and holds a master degree in architecture from The School of Architecture in Aarhus.
Luca Vatteroni, Architect
Luca joined MKA as architect in 2021. Since 2016 he has been working in architecture firms in Amsterdam, where he gained knowledge and experience in the design and building process, from preliminary sketches to completion, on residential, cultural and mixed program building. The contribution he brings to projects combines solid technical skills with sense of space and a distinct aesthetic vision. Luca holds a Master in Archeology, Museum design and Management of Archeological heritage, and a MSc degree in Architecture from Politecnico di Milano.
Matthijs Noordover, Junior Architect
Matthijs joined MKA as junior architect in 2018. At MKA he has become one permanent team working in different design fases of projects but always with technical view to it. As a young designer he brings the experience from his studies in engineering and spatial design to the office. After several internships and work experiences in different offices in the Netherlands, he is part of the permanent MKA family and developing himself as BIM designer. He holds a degree in bachelor spatial design and studied at the master architecture at Academy of architecture in Amsterdam.
Teun Vosters, Junior Architect
In 2018, Teun joined MKA as a junior Architect. Teun studies Architecture at the Rotterdam Academy of Architecture and has a degree in Technical engineering and Spatial Design. He likes to put the combination of design and engineering during his professional skills. With that experience Teun has the ambition to create special places where people like to stay and come together. He likes to apply this through all scale levels; from complex urban design task to architectural detail. In recent years he has gained experience in both the design and the technical phases.
Teun Veelers, Junior Architect
Teun started as a junior architect at MKA at the beginning of 2021. In addition to his work at MKA, he is doing a Master's degree at the Academy of Architecture, where he's further developing himself into an architect. Having lived and studied in Amsterdam all his life, he feels closely connected with the contemporary local problems in housing. Such as the social, sustainable and financial factors that take place in Amsterdam and the surrounding areas. Within MKA, Teun works on projects that mainly focus on sustainable construction methods and materials. Teun has done internships and worked at various architectural firms before he started at MKA.
Magdalena Klimczak, Architect
Frederique van Erven, Junior Architect
Studio
Ingrid Boeter, Director Operations & Finance
Nelio de Freitas, Architect, Project Manager
Matthew Beer-Rutte, Architect
Cristian Rancati, Junior architect
Bob Colenbrander, Junior Architect
Gabriela Puig Soleille, Interior Designer
Sofie Spindler, Strategic Advisor
Sander Willems, PR & Communications
Jose Koehler, IT-Consultant
Marion van Leeuwen, Financial Administrator
Office Manager+
Marc Koehler Architects is een internationaal architectenbureau met medewerkers met zeven nationaliteiten. MKA heeft vestigingen in Amsterdam, Lissabon en binnenkort ook in Londen en loopt voorop in het ontwikkelen van innovatieve en duurzame woon- & werkoplossingen en hospitality-concepten.
Office Manager+ (voor 28-36 uur per week)
Wij zijn op zoek naar een administratief sterke, representatieve, communicatieve duizendpoot die taalvaardig is en helpt bij het structureren van onze organisatie.
Als Office Manager ben jij zowel in- als extern ons eerste aanspreekpunt en ondersteun je het management bij o.a. HR-zaken en de financiële administratie. Jij zorgt ervoor dat ons kantoor op orde is en alles efficiënt verloopt. Kortom, je bent echt een spin het web.
 Werk je graag in een klein, dynamisch, jong en creatief team en wil je bijdragen aan onze groei en ontwikkeling? Reageer dan direct!
Taken en verantwoordelijkheden:
Inplannen van afspraken met en ontvangen van opdrachtgevers. 

Zorgdragen voor administratieve organisatie en afstemming met directie, en accountant.

Ondersteunen van MT bij organiseren en notuleren van vergaderingen. 

HR: ondersteunen van directie bij opstellen van contracten, faciliteren van (nieuwe) medewerkers (aanmaken van accounts), bijhouden personeelsdossiers, notuleren evaluatiegesprekken, bijhouden verlofdagen, schrijven en plaatsen personeelsadvertenties. 

Zorgen voor clean desk policy, op orde houden van kantoor en aansturen van facilitaire – en ICT diensten.

Verwerken inkomende mail, post en telefoon. 

Vormgeven en bijhouden van (online) archief. 

Inkoop, catering, contact met verhuurder.

Bijhouden van het CRM-systeem, verzenden van o.a. mailings en onderhouden van sociale media en websites onder leiding van onze PR-director

Organiseren van events en reizen.

Bedrijfshulpverlening (BHV).
 Functie eisen:
HBO werk- en denkniveau

Vloeiend in Nederlands en Engels (+ eventueel goede kennis van Portugees)

Goede kennis van MS-office, Google workspace (Gmail, Google Drive e.a.), Slack.com, ERP systemen, Powerpoint

Pro-actief

Ondernemend

Representatief

Georganiseerd/ gestructureerd

Dienstverlenend

Administratief sterk

Ervaring met social media marketing is een pré
Wat bieden we:
Functie voor minimaal 28 uur (in overleg)

Een leuke, veelzijdige en dynamische baan in een jong en enthousiast team, 7 verschillende nationaliteiten

Marktconform salaris, afhankelijk van ervaring
More info
Junior Architect (Lisbon, Portugal)
For our new office in Lisbon, we are looking for a Junior Architect with at least two years experience, who will help us to design and develop several Portuguese projects in the coming months.
We offer a good salary and opportunities to grow fastly within our organisation.
Marc Koehler Architects,  based in Amsterdam and Lisbon and works internationally. MKA specializes in the design of innovative living, hospitality and working environments with profound social and environmental impact. We look outside the borders of the traditional field of work of architecture and incorporate branding, interior design and real estate development to our core offering.
We only work with highly ambitious clients and often initiate our own projects and brands such as Superlofts.co Our work is dynamic and our team is highly motivated. You will be guided by an experienced Portuguese project architect and Dutch teamlead so that you can develop into an all-round architect. It is important for this position that you speak and write English and Portuguese fluently and that you are familiar with Portuguese construction practice and regulations.
Are you a conceptually, technically and aesthetically strong architect who is well organized and strong in coordination and communication with local municipal agencies? Would you like to contribute to the high-profile architecture of Marc Koehler Architects? Do you have a passion for combining architecture and technology? Then Marc Koehler Architects is looking for you!
Our ideal candidate:
Is fluent in English and Portuguese and lives in Portugal / Lisbon;
Is a young team-player and has strong communication and project management skills but is also able to work independently;
Is competent in all phases and aspects of the design process and is eager to learn more about design, construction technique, construction cost monitoring, building permit applications, planning, regulations and implementation;
Has an affinity for the integration of architecture and technology in innovative sustainable applications of materialization and product innovation;
Is talented, ambitious and is responsible for ensuring high quality in all phases of the design;
Has at least twe years of experience in a comparable position at renowned design agencies – preferable in Portugal (Lisbon);
Has a completed architectural education, university or Academy of Architecture;
Knowledge of Archicad and / or Revit, Experience with BIM is a great advantage;
Is enthusiastic, accurate, and flexible
What do we offer?
A challenging job that offers a lot of flexibility and freedom in a dynamic work environment. You will work in an international and driven team on high end projects.
A good salary and possibilities to grow fast both professionally and financially.
Interested? Please send your questions or motivation letter, CV and portfolio to jobs@marckoehler.com.
Please note: this position is only available for fluent Portugese / English speakers.
Closing date is 29th of August 2021.
More info
Allround Project Architect (NL)
MKA is gespecialiseerd in het ontwikkelen, ontwerpen en realiseren van innovatieve projecten, zoals nieuwe collectieve woonvormen, flexibel aanpasbare modulaire Superlofts en mixed-use torens in prefab houtbouw. MKA werkt alleen met maatschappelijk betrokken, duurzame en ambitieuze opdrachtgevers. We zijn gehuisvest in een inspirerende oude filmstudio in Amsterdam Noord.
In relatie tot nieuwe spraakmakende internationale projecten zoeken wij een Senior Architect / Projectleider die ons winning team op korte termijn kan versterken.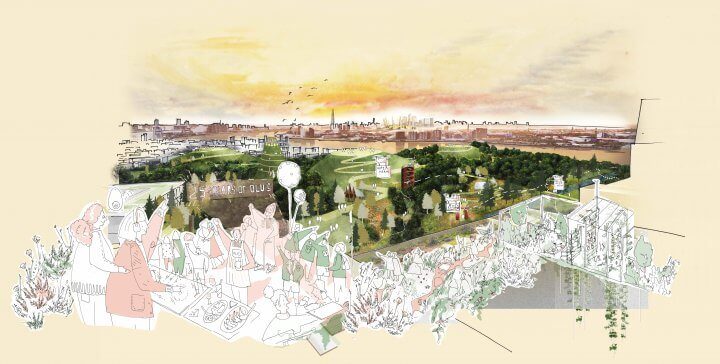 Wil je met jouw kennis van detailleren en materialiseren een bijdrage leveren aan toonaangevende projecten? Ben jij een conceptueel, technisch en esthetisch sterke architect die goed georganiseerd en sterk in coördinatie en communicatie is? Heb je ervaring met het uitvoeren van alle fasen van een project, van schetsontwerp tot en met de bouwaanvraag, als ook de technische uitvoering en esthetische bouwbegeleiding en daarnaast ook  leiding kan geven aan een team van (junior) architecten?
Wil je werken aan uitdagende mixed-use en woningbouwprojecten in binnen- en buitenland in een jong en bevlogen team? Herken jij jezelf in genoemde omschrijving? Dan ben jij degene die wij zoeken.
Onze ideale kandidaat:
Is getalenteerd, ambitieus en draagt verantwoordelijk om in alle fasen van het ontwerp een hoge kwaliteit te waarborgen;
Is een allround architect die bekwaam is in alle fasen en aspecten van het ontwerpproces: het ontwerp, de bouwtechniek, bouwkosten bewaking, aanvragen van bouwvergunning, de planning, regelgeving en uitvoering;
Heeft affiniteit voor de integratie van architectuur en techniek in innovatieve duurzame toepassingen van materialisatie en productinnovatie;
Heeft ruime ervaring met het zelfstandig aansturen van adviseurs en de communicatie met de opdrachtgever en externe partijen;
Is een teamspeler, enthousiast, accuraat, flexibel en kan snel schakelen;
Heeft ervaring met het aansturen van (junior) architecten
Heeft minimaal 5 tot 10 jaar aantoonbare ervaring in een vergelijkbare functie bij gerenommeerde bureaus;
Heeft een afgeronde bouwkundige opleiding HBO, TU of Academie van Bouwkunst;
Beheerst Archicad en of Revit uitstekend, ervaring met BIM is een grote pré;
Ervaring met esthetische begeleiding van projecten is een pré;
Spreekt en schrijft vloeiend Nederlands en kan ook uit de voeten met Engels;
Wat bieden wij?
Een uitdagende job waarbij je werkt aan innovatieve projecten in een dynamische werkomgeving. Het salaris is CAO-conform. Werken binnen een internationaal en gedreven team en werken aan hoogwaardige, unieke projecten.
Interesse? Stuur je motivatie, CV + portfolio naar jobs@marckoehler.com.
Vragen? Neem contact op met Eric Thijssen: 0611507601 of ericthijssen@marckoehler.com
Please note: this position is only available for fluent Dutch speakers.
More info
Are you interested? Send a motivation letter, CV + portfolio to jobs@marckoehler.com. 
We kindly ask recruitment and employment agencies to refrain form interpreting the vacancies as an acquisition opportunity. Messages that are sent to us by such parties in the context of our vacancies are considered not received.