Team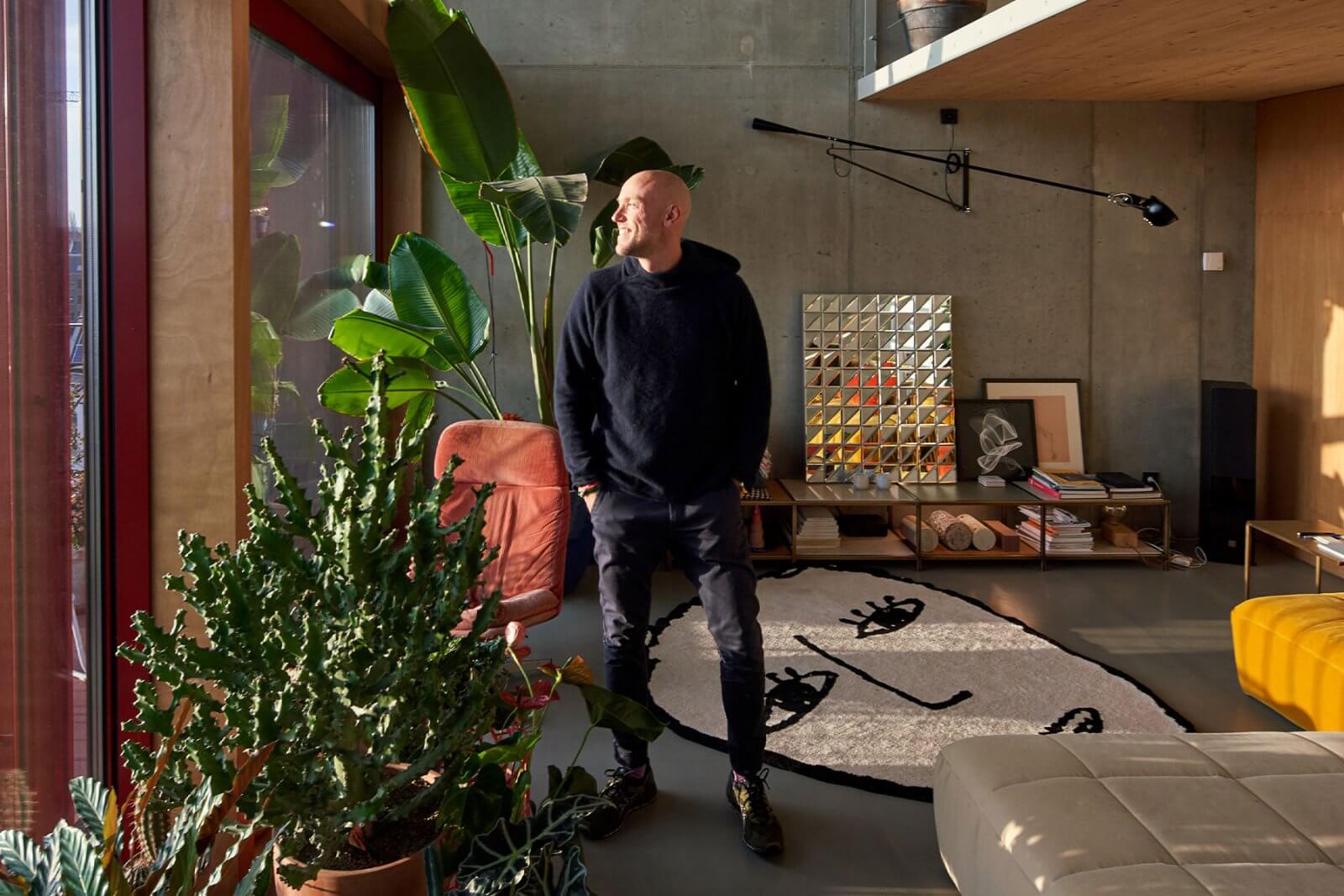 Marc Koehler
Marc Koehler is the founder of Marc Koehler Architects (MKA), a multidisciplinary design and real estate development agency based in Amsterdam and Lisbon, and initiator of Superlofts, Openbuilding.co, MaMa Pioneers, Nomalides,  urban eco-village Port Brandão and The Lisbon Club. He believes that design has the power to help people create the life of their dreams, and allows them to both feel at home and belong to something greater. With the bigger picture in mind, he sees the potential of architecture to harness the flow of nature, people, energy, material and capital, thereby revealing new ways to restore the balance between people and planet.
The practice explores smart, responsible ways of building spaces and communities around the world, using innovation as an instrument with purpose. In order to do so, MKA develops future ready concepts, systems and tools to pioneer new forms of urban communities that enable new possibilities for living, working, learning and growing. MKA designs speak to the senses, bridging together opposites to create new beauty with timeless warmth, and invite people to touch and change them, to make them their very own. An entrepreneurial approach allows the practice to proactively explore new alternatives of development that better align with people's future needs.
MKA's work has been recognised with the Dutch Building Award in 2015, the World Architecture Festival Housing Award (Completed Buildings) and Director's Special Award in 2017, World Architecture News Award for Best Housing Project in Europe 2017, Best Dutch Building of the Year (Housing) in 2018, architectenweb award in 2018 and was nominated for the Architect of the Year Award in 2021. Recently MKA won design tenders for ambitious new developments such as Poppies, Bosrijk, Robin Wood, Thamesmead in London and commissions such as Republica and MARK that promote the transition towards a circular and inclusive built environment. In 2022 MKA was nominated for World Architecture Festival in Lisbon with four projects – Superlofts Groningen, Koivistokade, Jakoba Mulderhuis (in collaboration with Powerhouse) and Robin Wood, which won in the category Future Residential Projects.
Marc Koehler (1977) grew up in a Dutch Portuguese family in the northern Dutch town of Naarden. He holds a Masters in Architecture from the Technical University of Delft (TU Delft). Since 2017 he has an advisory role at the municipality of Amsterdam as a member of the Spatial Quality Committee. The committee reviews planning permits in light of the city's urban design ambitions across themes such as densification, urban renewal, sustainability and cooperative developments.
Read more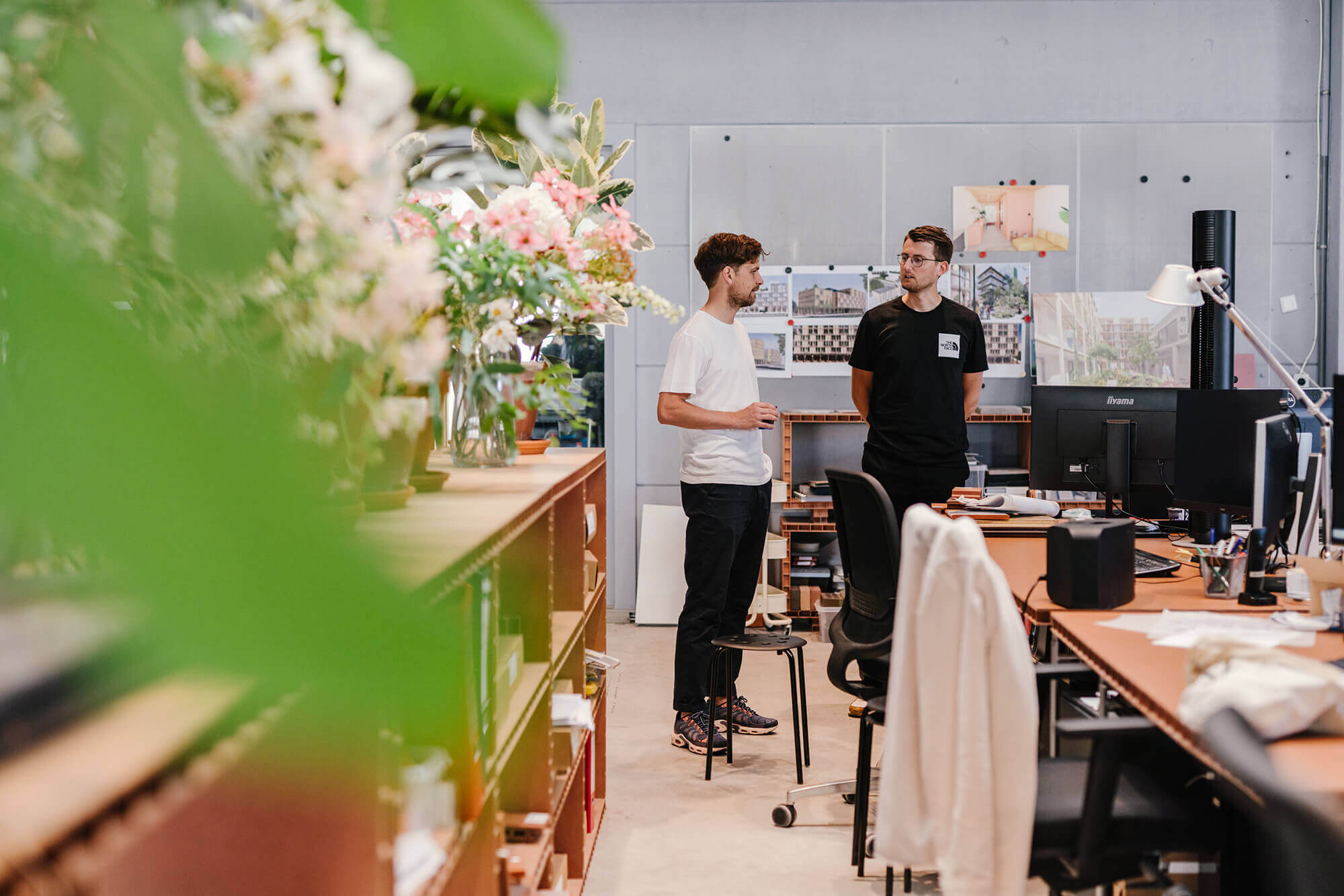 Eric Thijssen, Associate / Project Manager / Architect / Team Leader
Eric Thijssen joined MKA as an associate in 2017. At MKA he's inspired by the opportunities to connect strong architectural concepts and social needs with buildings designed for daily life, resulting in an architecture that has relevance for the architectural discourse, contributes to the public realm and creates a sense of belonging in our society. Working for two decades on award-winning projects in renowned Dutch architecture practices such as Neutelings Riedijk Architects and de Architekten Cie. has given Eric an intricate knowledge of all processes involved in the practice of architecture from concept to completion. He previously worked as an urban planner at the Department of Planning for the City of Amsterdam and has taught at the Technical University Delft and the Academy of Architecture in Amsterdam. Eric holds a Master of Architecture from Technical University Delft.
Carlos Moreira, Project manager / Architect / BIM & IT-specialist / Ass. Team Leader
Project architect and project manager Carlos Moreira relocated to Amsterdam in 2009 to work for MKA. Fascinated by new technological developments and how they can contribute to intelligent and efficient cities, Carlos is well-placed as MKA's BIM manager and is also a specialist in wood engineering. He believes the social responsibility of architects opens up opportunities to improve the lives of not only the direct users but the wider community and society as a whole. Carlos graduated with a Master of Architecture from ETSAV (Escuela Tecnica Superior de Arquitectura de Valencia).
Harmen Nieuwland, Project Manager / Architect / Team Leader
Harmen Nieuwland joined MKA at the end of 2020 as senior architect and project manager. Previously to MKA Harmen worked for almost three decades for architecture offices in Den Haag, Rotterdam, Berlin and Amsterdam. He brings experience in residential, mixed use and office projects of different scales. From his career he derives a large knowledge of façade technology. Harmen has a special interest in sustainability and energy concept for buildings. He holds a MSc degree in Architecture from the TU Delft.
Corinne Schrauwen, Finance & HR Advisor
Corinne Schrauwen joined MKA as Chef de Bureau in 2019. Her strength lies in connecting creativity and business management, with a passion for helping creative professionals realise their ambitions. Corinne's strong leadership skills developed from almost two decades of managing architectural practices and broad experience in (international) building project management. A member of Bouwnetwerk and DWIRE Dutch Women in Real Estate, Corinne also coaches young women to build their careers in the design and building industry. Corinne holds a Master of Architecture from the Technical University Delft.
Mai Henriksen, Project Manager / Architect
Mai joined MKA in 2018 as a project architect. Mai brings 2 decades of experience in large scale residential and utility projects from design phase to completion of a number of projects in the Netherlands. At MKA Mai is striving to make beautiful buildings and creating possibilities for a sustainable future proof living environment while expanding her expertise in wooden construction and prefab construction systems and materials. In the process of creating Mai likes to think about architecture from concept to detail. Previously to MKA Mai worked at Wiel Arets Architects for 16 years where she developed her sharp eye for design and aesthetics together with a strong sense of space and detail. Originally Mai comes from Denmark and holds a master degree in architecture from The School of Architecture in Aarhus.
Luca Vatteroni, Architect / Ass. Team Leader
Luca joined MKA as architect in 2021. Since 2016 he has been working in architecture firms in Amsterdam, where he gained knowledge and experience in the design and building process, from preliminary sketches to completion, on residential, cultural and mixed program building. The contribution he brings to projects combines solid technical skills with sense of space and a distinct aesthetic vision. Luca holds a Master in Archeology, Museum design and Management of Archeological heritage, and a MSc degree in Architecture from Politecnico di Milano.
Ger Gijzen, Senior Architect
Stefan Wolf, Architect
Stefan is an architect and urban designer who's approach to design is driven by a desire to create beautifully crafted spaces using a combination of design sensitivity and technical knowledge. He has experience working in a number of high-profile international offices and has worked on award-winning projects, ranging in scale from installations to city-wide masterplans. He graduated from the University of Cambridge with a Masters in Architecture and Urban Design, where he also tutored on the undergraduate architecture program for a number of years before relocating to Amsterdam in 2022.
Edin Buitenhuis, Architect
Marco Gijsen, Architect
Marco has worked for MKA since 2012 for 7 years and came back in 2021. He has experience with a wide range of projects, from city blocks to a library, hotel, residential buildings, family houses and interiors. He believes the future of architecture should be sustainable and has a special interest in the transformation of old buildings and the use of wood construction. With a Bachelor from TU Delft and a Master from the Academy of Architecture in Amsterdam Marco brings theoretical, technical and design contributions to MKA's projects.
Matthijs Noordover, Junior Architect
Matthijs joined MKA as junior architect in 2018. At MKA he has become one permanent team working in different design fases of projects but always with technical view to it. As a young designer he brings the experience from his studies in engineering and spatial design to the office. After several internships and work experiences in different offices in the Netherlands, he is part of the permanent MKA family and developing himself as BIM designer. He holds a degree in bachelor spatial design and studied at the master architecture at Academy of architecture in Amsterdam.
Cristian Rancati, Junior Architect
Cristian graduated in 2017 from the Politecnico di Milano and worked as an intern in Milan before relocating to the Netherlands in 2020, where he got his masters degree at TU Delft. He worked at SeArch before joining the MKA team in Amsterdam in 2021; he joined the Lisbon team in 2022. Cristian's interests focus on the strict relation between people and built environment, and how vernacular technologies inform sustainable construction methods; he has applied this knowledge to large-scale residential urban schemes as well as small private dwellings.
Dovile Seduikyte, Assistant Designer
After moving from Lithuania in 2019, Dovile has worked in various Amsterdam offices. Since obtaining her Bachelor from the University of Nottingham, she implements her art background into the design process and enjoys thinking conceptually. Currently Dovile is working towards her Masters in the Amsterdam Academy of Architecture, where she experiments with different approaches to sustainability and wellbeing. Joining MKA in 2022, Dovile is gaining knowledge and experience in the technical design phases, breaching the gap between idea and reality.
Ananda Marie Frigière, Architect
Originally from France, I degreed from Tampere University (Finland) in 2019. I have been working for several companies in Finland since 2015. I was involved mainly with urban planning and housing design projects. I have also been also developping several urban and architectural competition proposals. I like the navigation between different scales urban and architectural design allows.
Ashley Igwe, Intern
Ashley Igwe joined MKA as an Intern in 2022. She is an architecture student from Dublin, Ireland. From her travels in various countries such as Hungary, Ashley has developed a passion for experimental and circular timber design, all informed by her cultural exchange experience along the way. "Great ideas can be at risk of being lost in translation if not approached with an open mind and mutual respect for others design styles and what different perspectives, they could have to offer despite being exposed to an unfamiliar background."
Andrea Pellizzon, Junior Architect
Andrea graduated with a degree in architecture from IUAV in Venice, and worked in several offices in Milano and Venice, before joining the MKA team in Amsterdam; he became part of the MKA team in Lisbon in 2022. His work spans several different kinds of projects, from private villas to large multifunctional complexes, in which he was an active part of a team that coordinated both the design and construction of architectural proposals. Andrea also has extensive experience in heritage restoration and re-qualification, knowledge gained from his time engaged with Venice's built heritage.
Daniela Trigo, Senior Architect
Daniela joined MKA Lisbon as senior architect. Previously to MKA Lisbon, Daniela worked for an Urban Planning Laboratory in East Timor, planning the reconstruction of the two main cities Díli and Baucau , as well as architecture offices in Amsterdam, Barcelona and Lisbon. She graduated in Lisbon School of Architecture and has 18 years of professional experience, which the last 11 years were in Lisbon, with experience in the design, technical phases and construction of several types of projects. She believes that architecture has an important role in the quality of our lives, and through a more deep understanding of contexts it can be a tool to implement lasting changes.
László Cseresznyés, Junior Architect
László graduated from the Budapest University of Technology, and did his internship in an international office based in Budapest working on urban-scale residential schemes in the public sector. He relocated to Lisbon in 2020 to work for 2 years in a Portuguese architecture office, working on public-sector education schemes in Cascais, Lisbon. He joined MKA Lisbon in early 2022, developing housing and hospitality schemes for the private sector in the Lisbon region. His interests lie in self-generated collective architectural practices and how they create vibrant urban spaces.
Simon David Watson, Senior Architect
Simon is a British-Portuguese architect with over 10 years' experience in Edinburgh, London, Frankfurt and Lisbon, working for international architecture companies on projects in the public and private sector. Having been raised in Lisbon, he studied at the University of Edinburgh, the Royal College of Art in London, and London South Bank University. His experience covers large commercial schemes, private residential projects, infra-structure design, and housing development proposals. He joined MKA Lisbon in 2022, and is passionate about urban regeneration, and how alternative forms of living shape our urban experience.
Studio Amsterdam
Carina Hendriks, Office Manager
Sander Willems, PR & Communications
Jose Koehler, IT-Consultant
Marion van Leeuwen, Controller
Stageplaats architectuur / Internship architecture
Op zoek naar een stage bij een innovatief en dynamisch architectenbureau? Ben je een talentvol ontwerper met uitstekende presentatie skills en beheers je programma's als Archicad, Photoshop, Indesign? Wij bieden je de kans mee te werken aan uitdagende tenders en ambitieuze mixed-use en woningbouwprojecten. Interesse? Stuur je portfolio en motivatie naar jobs@marckoehler.com. 
Marc Koehler Architects is gespecialiseerd in het ontwerpen en realiseren van innovatieve opgaven, zoals nieuwe woonvormen, flexibele, duurzame gebouwen, complexe stedelijke, ruimtelijke vraagstukken, vaak met maatschappelijk betrokken, ambitieuze opdrachtgevers. Wij werken vanuit een inspirerende werkplek in Amsterdam. 
Wij zijn op dit moment op zoek naar stagiaires voor de periode augustus 2023 tot januari 2024.
Looking for an internship at an innovative and dynamic architectural firm? Are you a talented designer with excellent presentation skills and do you master programs such as Archicad, Photoshop, Indesign? We offer you the opportunity to participate in challenging tenders and ambitious mixed-use and housing projects. Interested? Send your portfolio and motivation to jobs@marckoehler.com.
Marc Koehler Architects specializes in the design and realization of innovative assignments, such as new forms of housing, flexible, sustainable buildings, complex urban and spatial issues, often with socially involved, ambitious clients. We work from an inspiring workplace in Amsterdam.
We are currently looking for interns for the period August 2023 until January 2024.
More info
Are you interested? Send a motivation letter, CV + portfolio to jobs@marckoehler.com. 
We kindly ask recruitment and employment agencies to refrain form interpreting the vacancies as an acquisition opportunity. Messages that are sent to us by such parties in the context of our vacancies are considered not received.