Team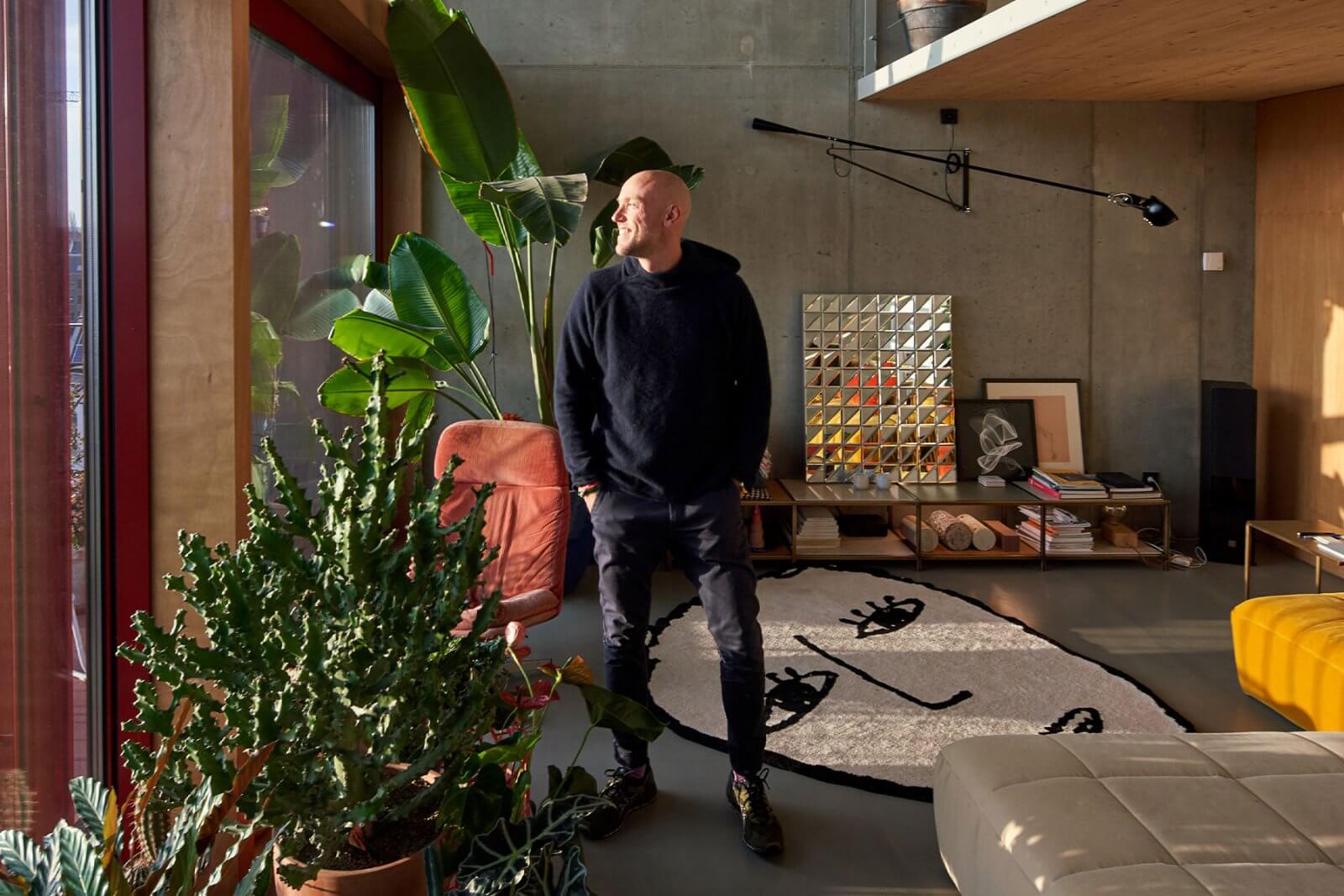 Founder of Marc Koehler Architects (MKA), Superlofts and Openbuilding.co
Marc Koehler is the founder of Marc Koehler Architects (MKA), a multidisciplinary design agency based in Amsterdam, and initiator of Superlofts. He believes that design has the power to help people create the life of their dreams, and allows them to both feel at home and belong to something greater. With the bigger picture in mind, he sees the potential of architecture to harness the flow of nature, people, energy, material and capital, thereby revealing new ways to restore the balance between people and planet. An ongoing MKA project, Superlofts is a customisable co-living and development model based on modular, prefab and Open Building systems.
The practice explores smart, responsible ways of building spaces and communities around the world, using innovation as an instrument with purpose. In order to do so, MKA develops future ready concepts, systems and tools to pioneer new forms of urban communities that enable new possibilities for living, working, learning and growing. MKA designs speak to the senses, bridging together opposites to create new beauty with timeless warmth, and invite people to touch and change them, to make them their very own. An entrepreneurial approach allows the practice to proactively explore new alternatives of development that better align with people's future needs.
MKA's work has been recognised with the World Architecture Festival Housing Award (Completed Buildings) and Director's Special Award in 2017, World Architecture News Award for Best Housing Project in Europe 2017, Best Dutch Building of the Year (Housing) in 2018, architectenweb award in 2018 and Dutch Building Award in 2015. Recently MKA won design tenders for ambitious new developments such as Poppies, Bosrijk, KBF-Dock, Peak and commissions such as Republica Circular City and MARK that promote the transition towards a circular and inclusive built environment.
Marc Koehler (1977) grew up in a Dutch Portuguese family in the northern Dutch town of Naarden. He holds a Masters in Architecture from the Technical University of Delft (TU Delft). Since 2017 he has an advisory role at the municipality of Amsterdam as a member of the Spatial Quality Committee. The committee reviews planning permits in light of the city's urban design ambitions across themes such as densification, urban renewal, sustainability and cooperative developments.
Read more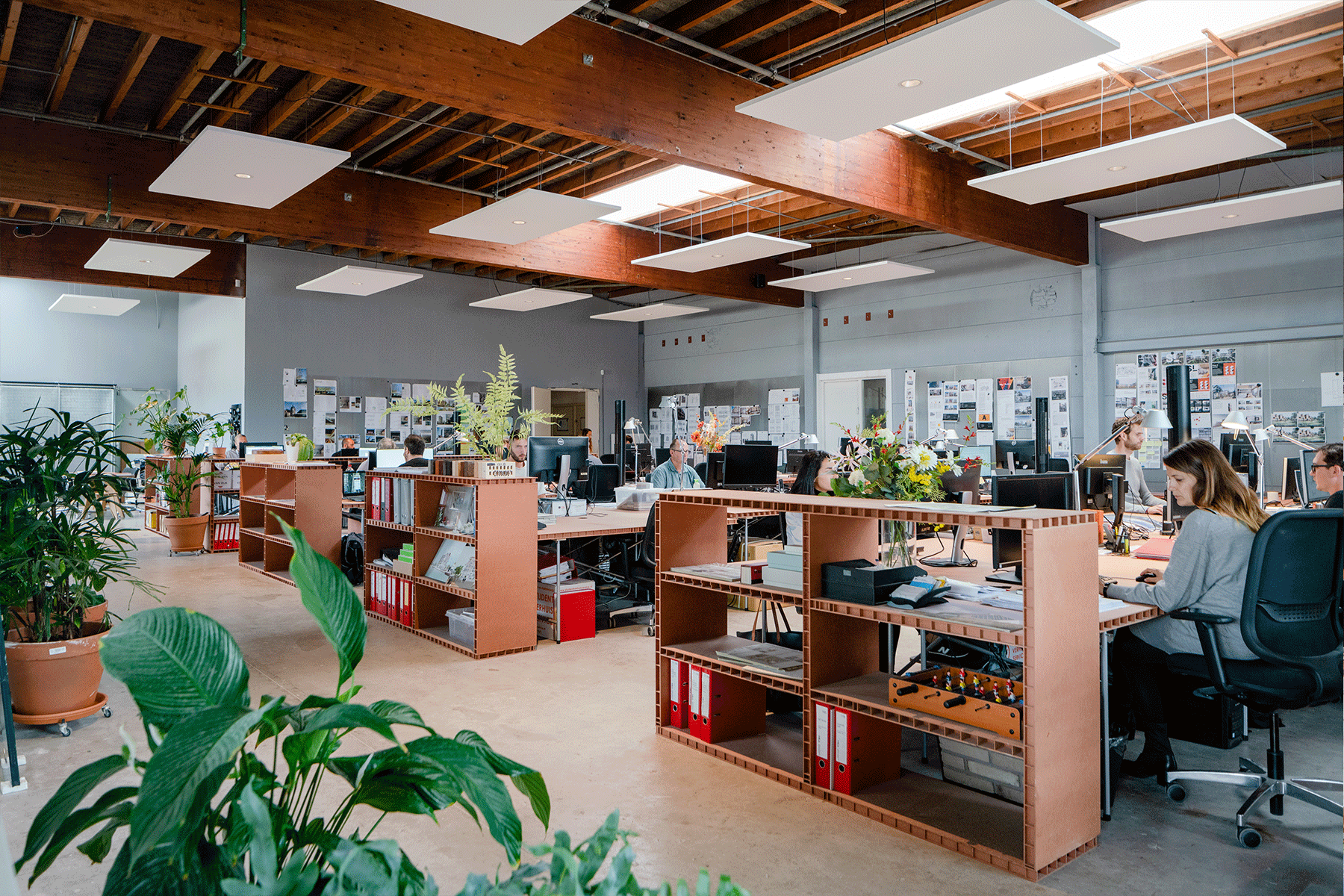 Corinne Schrauwen, Associate, COO
Corinne Schrauwen joined MKA as Chef de Bureau in 2019. Her strength lies in connecting creativity and business management, with a passion for helping creative professionals realise their ambitions. Corinne's strong leadership skills developed from almost two decades of managing architectural practices and broad experience in (international) building project management. A member of Bouwnetwerk and DWIRE Dutch Women in Real Estate, Corinne also coaches young women to build their careers in the design and building industry. Corinne holds a Master of Architecture from the Technical University Delft.
Eric Thijssen, Associate / Team Leader / Project Manager / Architect
Eric Thijssen joined MKA as an associate in 2017. At MKA he's inspired by the opportunities to connect strong architectural concepts and social needs with buildings designed for daily life, resulting in an architecture that has relevance for the architectural discourse, contributes to the public realm and creates a sense of belonging in our society. Working for two decades on award-winning projects in renowned Dutch architecture practices such as Neutelings Riedijk Architects and de Architekten Cie. has given Eric an intricate knowledge of all processes involved in the practice of architecture from concept to completion. He previously worked as an urban planner at the Department of Planning for the City of Amsterdam and has taught at the Technical University Delft and the Academy of Architecture in Amsterdam. Eric holds a Master of Architecture from Technical University Delft.
Mira Nekova, Project Manager / Architect / Team Leader
Mira Nekova joined MKA in 2017 as a project architect. In 2019 she became team leader taking responsibility of multiple projects and their teams. Previously to MKA, Mira worked at SeARCH architecture and urban planning where she developed her specialisation in housing with a focus on social and environmental sustainability. Her motivation is to create architecture for communities that is human yet inspiring and adventurous; they're environments which provide shelter for people with a sense of pride and belonging. Originally from Bulgaria, Mira completed a Msc of Architecture from the UACG in Sofia and Msc of Architecture from TU Delft.
Frans Damstra, Project Manager / Architect
Frans Damstra joined MKA in 2018 as a project architect and project manager. He brings more than two decades of experience in housing and urban design across a wide scope of projects throughout the Netherlands. He is driven to creating buildings that make a positive contribution to people's lives, with a respect for place and context, and with an eye to the changing future. At MKA he is focused on expanding his expertise about sustainable and circular building techniques to implement across the larger scale mixed-use/housing projects. Frans holds a Master of Architecture and Urbanism from Eindhoven University of Technology.
Marc Verhoef, Project Manager / Architect
Marc Verhoef is a senior project architect and project manager. Since 2015 he has collaborated on diverse MKA projects from private houses to Superlofts. Marc's strong technical expertise and project management skills developed from more than two decades of architectural practise in the Netherlands and abroad including Belgium, Curaçao and Russia, where he worked for Erick van Egeraat. At MKA he is committed to researching new sustainable and circular building techniques and also advises junior architects about the technical aspects of projects. Marc holds a Master of Architectural Design from Eindhoven University of Technology and the Academy of Architecture in Tilburg.
Carlos Moreira, Project manager / Architect / BIM & IT-specialist
Project architect and project manager Carlos Moreira relocated to Amsterdam in 2009 to work for MKA. Fascinated by new technological developments and how they can contribute to intelligent and efficient cities, Carlos is well-placed as MKA's BIM manager and is also a specialist in wood engineering. He believes the social responsibility of architects opens up opportunities to improve the lives of not only the direct users but the wider community and society as a whole. Carlos graduated with a Master of Architecture from ETSAV (Escuela Tecnica Superior de Arquitectura de Valencia).
Studio
Anita Wulfrank, Financial Administrator
Lisette Koopal, Management Assistant
Jose Koehler, IT-Consultant
Harmen Nieuwland, Senior Architect
Mai Henriksen, Architect
Marion van Leeuwen, Financial Administrator
Matthijs Noordover, Junior Architect
Federico Rosson, Architect
Robbie Neijzen, Architect
Teun Vosters, Junior Architect
Ashleigh Sullivan, Junior Architect
Gianni Suigo, Junior Architect

Jacky Wong, Intern

Martin Sitorus, Intern

Eliska Reichmannova, Intern
Jobs
Marc Koehler Architects is gespecialiseerd in het ontwerpen en realiseren van innovatieve opgaven, zoals nieuwe woonvormen, flexibele, duurzame gebouwen, complexe stedelijke, ruimtelijke vraagstukken, vaak met maatschappelijk betrokken, ambitieuze opdrachtgevers. Begin 2019 zijn we verhuisd naar een inspirerende werkplek in Amsterdam Noord.
Wil je deel gaan uitmaken van ons jonge en bevlogen team en werken aan uitdagende mixed-use en woningbouwprojecten? Wij zijn op zoek naar de volgende toptalenten.
Ambitieuze en talentvolle Architect
Marc Koehler Architects zoekt een ambitieuze en talentvolle architect, met minimaal 5 jaar ervaring bij gerenommeerde bureaus. Ben jij een conceptueel, esthetisch en technisch sterke architect die goed georganiseerd en sterk in coördinatie en communicatie is? Wil je werken aan uitdagende mixed-use en woningbouwprojecten in een jong en bevlogen team? Kun je zelfstandig werken aan een project en ben je in staat je teamgenoten aan te sturen en te enthousiasmeren? Dan ben jij degene die wij zoeken.
We zoeken iemand die ervaren is in de fases van schetsontwerp tot en met omgevingsvergunning en behendig met software zoals Archicad, Revit en BIM in ontwerpfase. Het is voor deze functie belangrijk dat je vloeiend Nederlands spreekt en schrijft en bekend bent met de Nederlandse bouwpraktijk en regelgeving.
Interesse? Stuur je motivatie, CV + portfolio naar jobs@marckoehler.com. 
Vragen? Neem contact op met Corinne Schrauwen, 0626 050 800
Please note: this position is only available for fluent Dutch speakers.
More info
Medewerker PR & Communicatie
MKA profileert zich in het architectuurdebat met maatschappelijk relevant onderzoek naar flexibele, persoonlijke en duurzame woongebouwen, toekomstbestendige gebiedsontwikkelingen en nieuwe vormen van opdrachtgeverschap en collectiviteit. Om onze zichtbaarheid te vergroten en onze communicatie verder te professionaliseren zijn wij op zoek naar een medewerker PR & communicatie. Heb je een vlotte pen in het Nederlands en Engels? Kun je in beeld en tekst de juiste snaar raken die past bij onze doelgroepen. Heb je kennis van en affiniteit met het architectuurdebat? 
Wij zoeken iemand die vorm geeft aan onze externe communicatie (creative direction en copywriting) en zorg draagt voor social media en website updates, nieuwsbrieven, presentaties voor lezingen, pitches en awards.
More info
Interesse? Stuur je motivatie, CV + portfolio naar jobs@marckoehler.com.