Jakoba Mulderhuis creates a future ready urban campus recognised with a BREAAM Excellent certification.
Designed by Team RSG—a joint venture between Powerhouse Company, Architekten Cie. and Marc Koehler Architects — the Jakoba Mulderhuis (former Conradhuis) will be the new centre for the Faculty of Technology at Amsterdam University of Applied Science (AUAS). Located on a prominent site that marks the entrance to the campus from the historic center in the south of Amsterdam, the building will address three key needs: how to encourage the advancement of knowledge through meeting and exchange; future-proofing a building during changes in technology and pedagogy; and optimizing form and function in a sustainable way.
The design comprises three elements that respond to the surrounding historical context: a 13-story tower, 6-story urban block and a substantial atrium that joins these structures to the adjacent Theo Thijssenhuis Building. The atrium, in abundance of natural light, is at the center of this knowledge-sharing education paradigm. With a series of connecting stairs and tiered levels, the open and transparent space creates a dynamic circulation flow for planned and chance encounters. The design makes strategic use of the adjacent existing buildings, creating a strong campus feel. The connecting Theo Thijssen Building and Kohnstammhuis play an integral part of the design by connecting the building plinths physically and programmatically.
From the exterior, the two volumes fit carefully into the urban context. The taller component is designed to be a landmark, but is moved back from the street, so not to dominate the existing Kohnstammhuis. The lower part makes a gesture towards the street and nearby lower-lying existing housing. The main facade will have natural stone cladding to harmonize with its surroundings. The window details are enriched with anodized aluminum sides to create a dynamic and contemporary facade that maximizes the daylight in the building.
Sustainability has been a driving force for the project since its start. Among others, it has a BREEAM Excellent certificate and the government directive on reducing energy consumption in educational buildings, called 'Frisse Scholen' (Fresh Schools), to minimize long-term operational costs and create a high-quality building for its users. These ambitions will be achieved through the comprehensive implementation of green technologies and recyclable materials. Other features include LED intelligent lighting throughout; climate controlled ceilings and clean air exchange ventilation for thermal comfort; sedum roofing; bird houses for swallows; a seasonal thermal energy storage system; and facade screens for sun shading. The combined features will result in a building that requires 40 percent less energy than recommended Dutch building regulations.
Read more
Location

Amsterdam, The Netherlands

Client

Amsterdam University of Applied Sciences

Year

2012 - 2022

Status

Completed

Program

University

Surface

27.000 m2

Team

Antoine van Erp (PHC), Ard-Jan Lootens (PHC), Carlos Moreira (MKA), Drazen Krickovic (MKA), Elisa Diaz-Llanos Lorenzo (MKA), Frank Segaar (CIE), Jessie Andjelic (PHC), Kevin Laurence Snel (MKA/CIE), Loed Stolte (MKA), Joan Marion (PHC), Maarten Verhelst (MKA), Marc Koehler (MKA), Nanne de Ru (PHC), Nicola Placella (CIE), Pi de Bruijn (CIE), Rink Alberda (CIE), Sander Apperlo (PHC), Stefan Prins (PHC), Stijn Kemper (PHC), Sybren Woudstra (CIE), Thomas Wellink (MKA)

Collaborators

de Architekten Cie., Powerhouse Company

Structural engineer

ABT & Breed ID

MEP

Royal Haskoning DHV

Renderings

MIR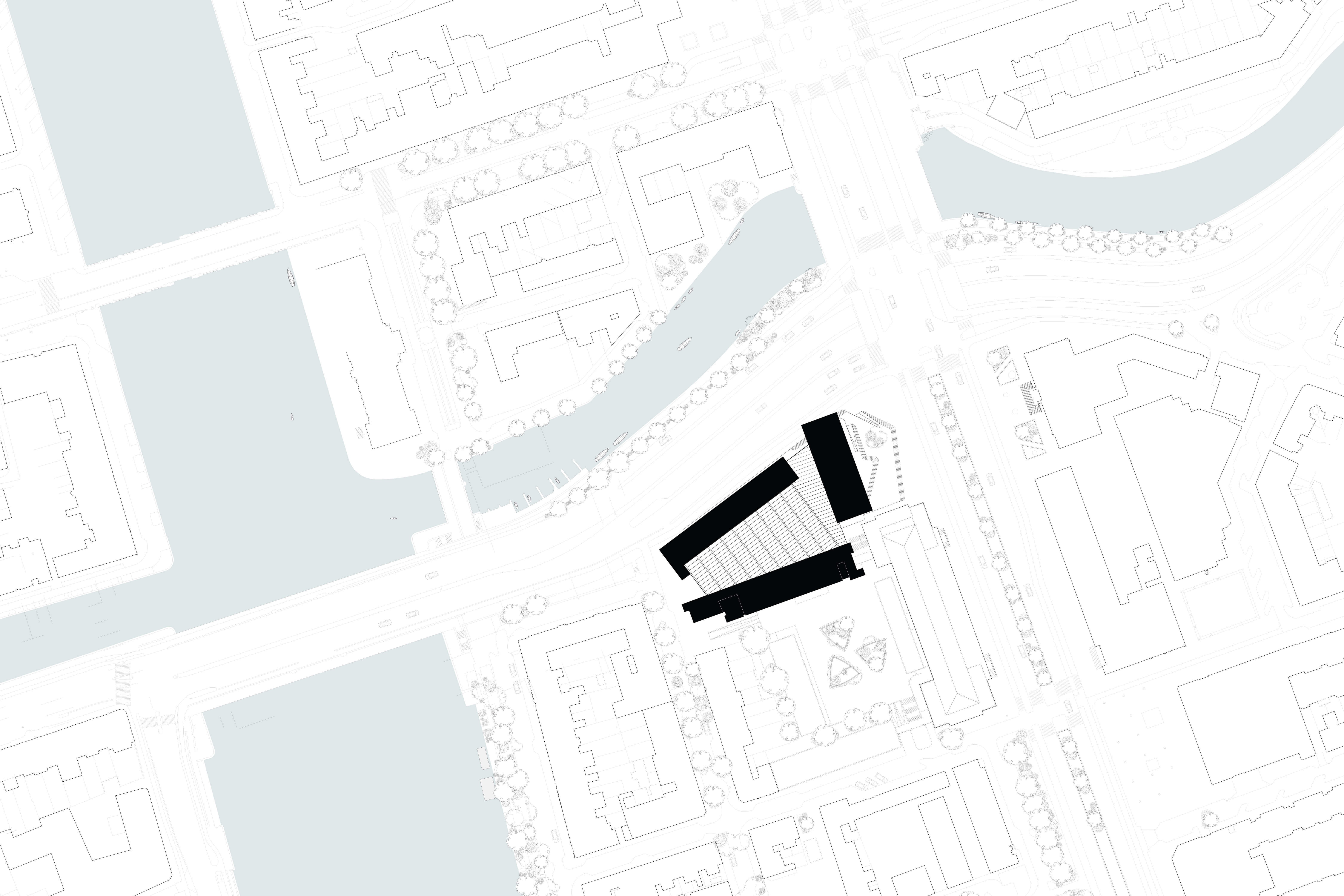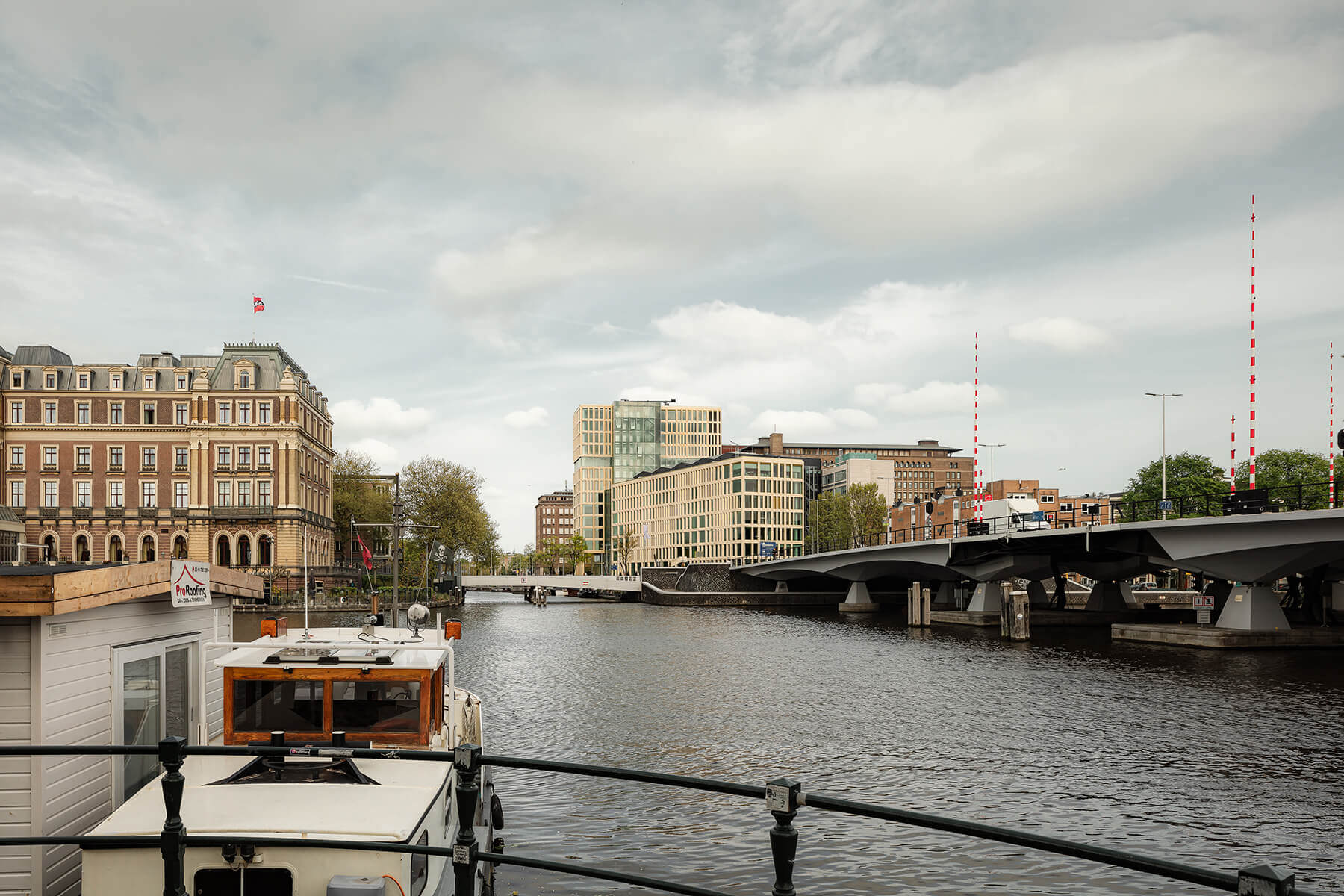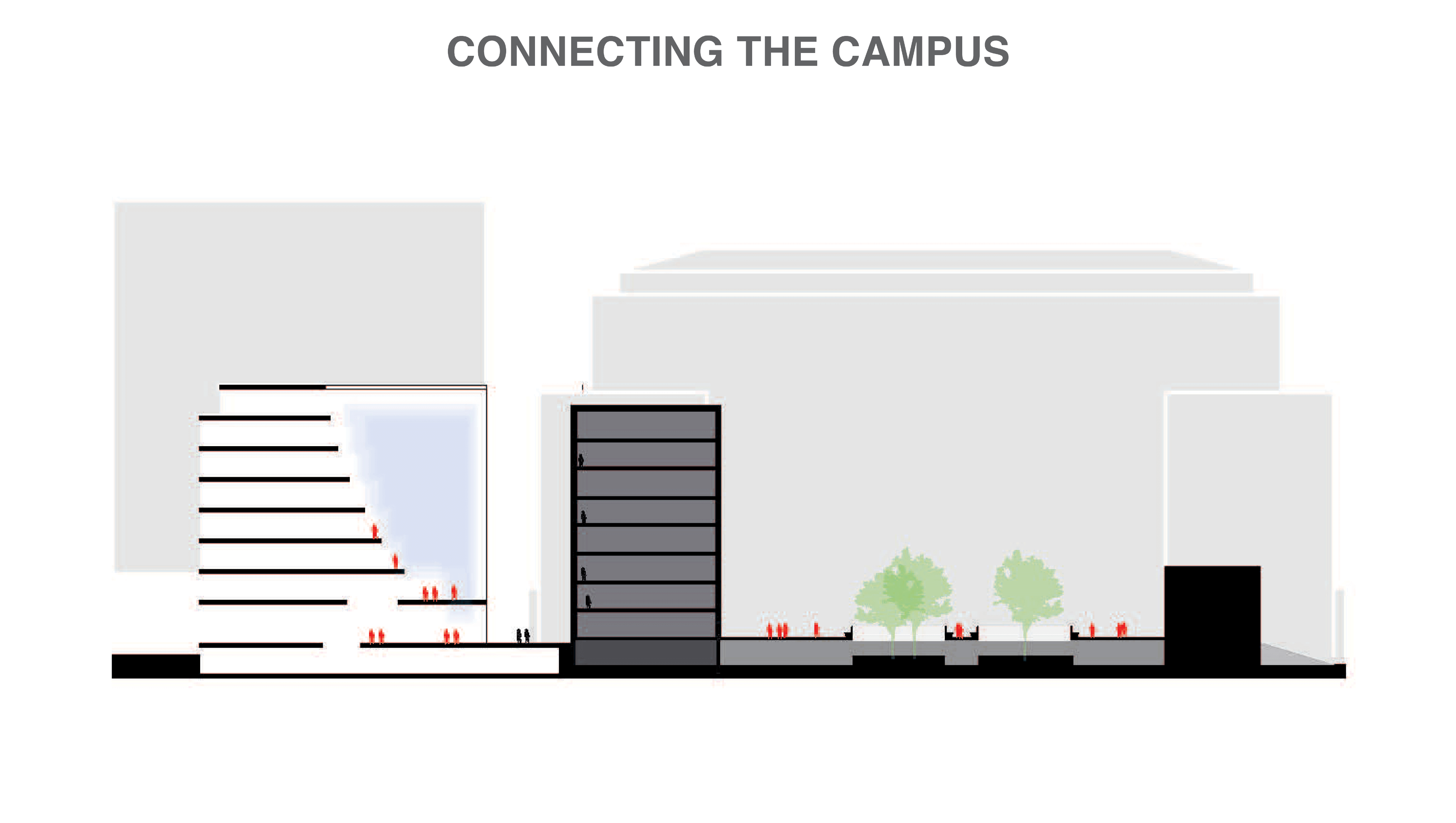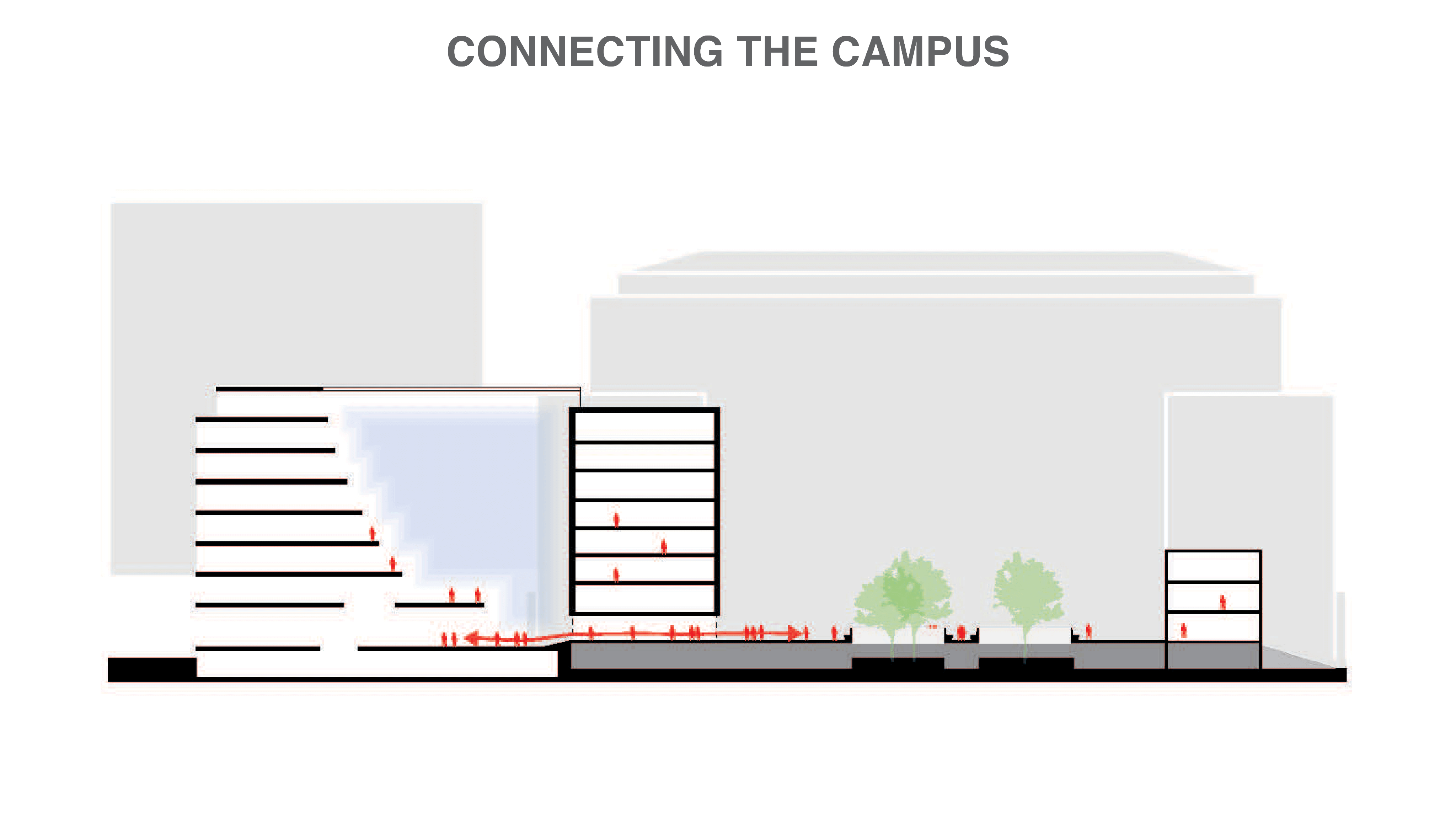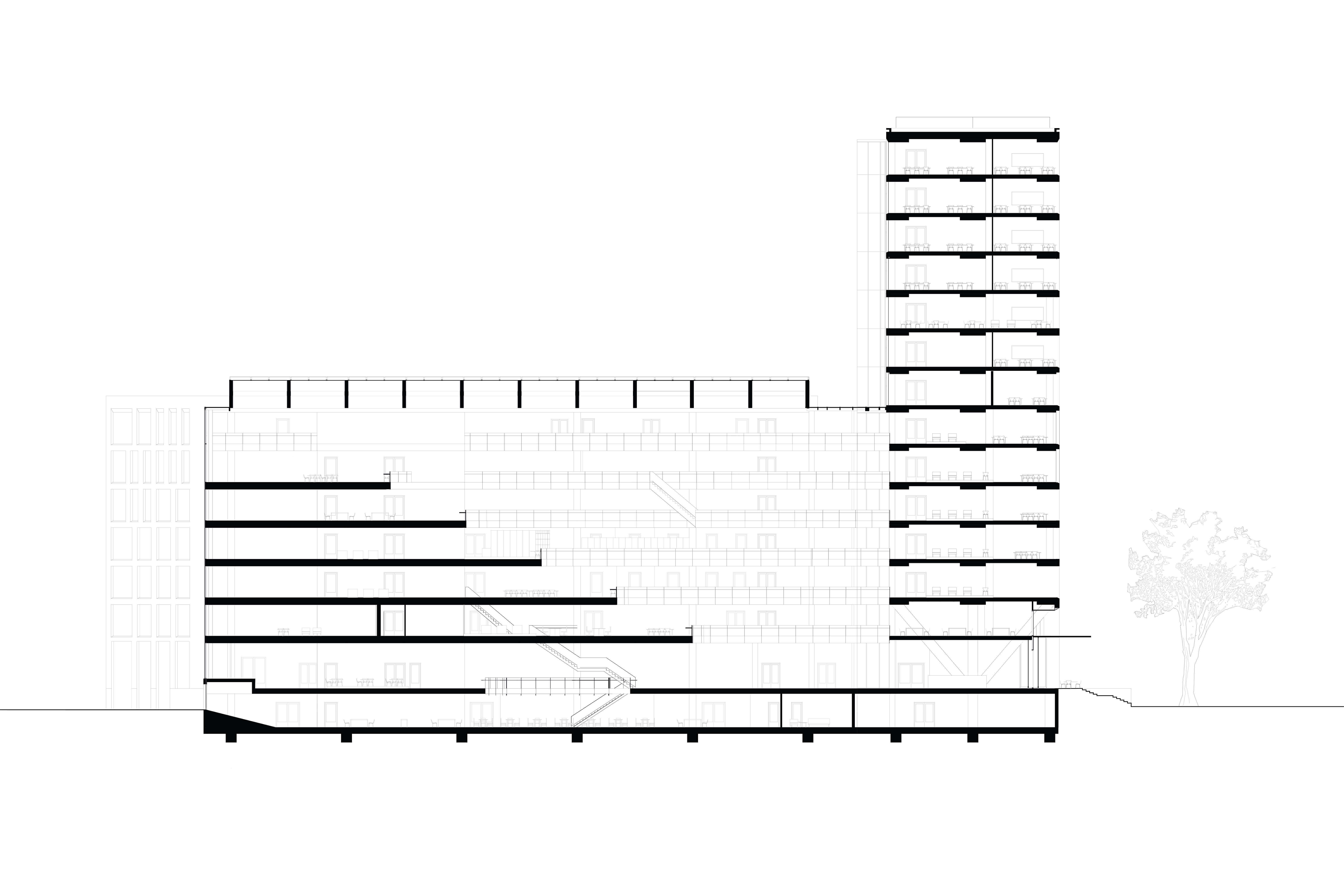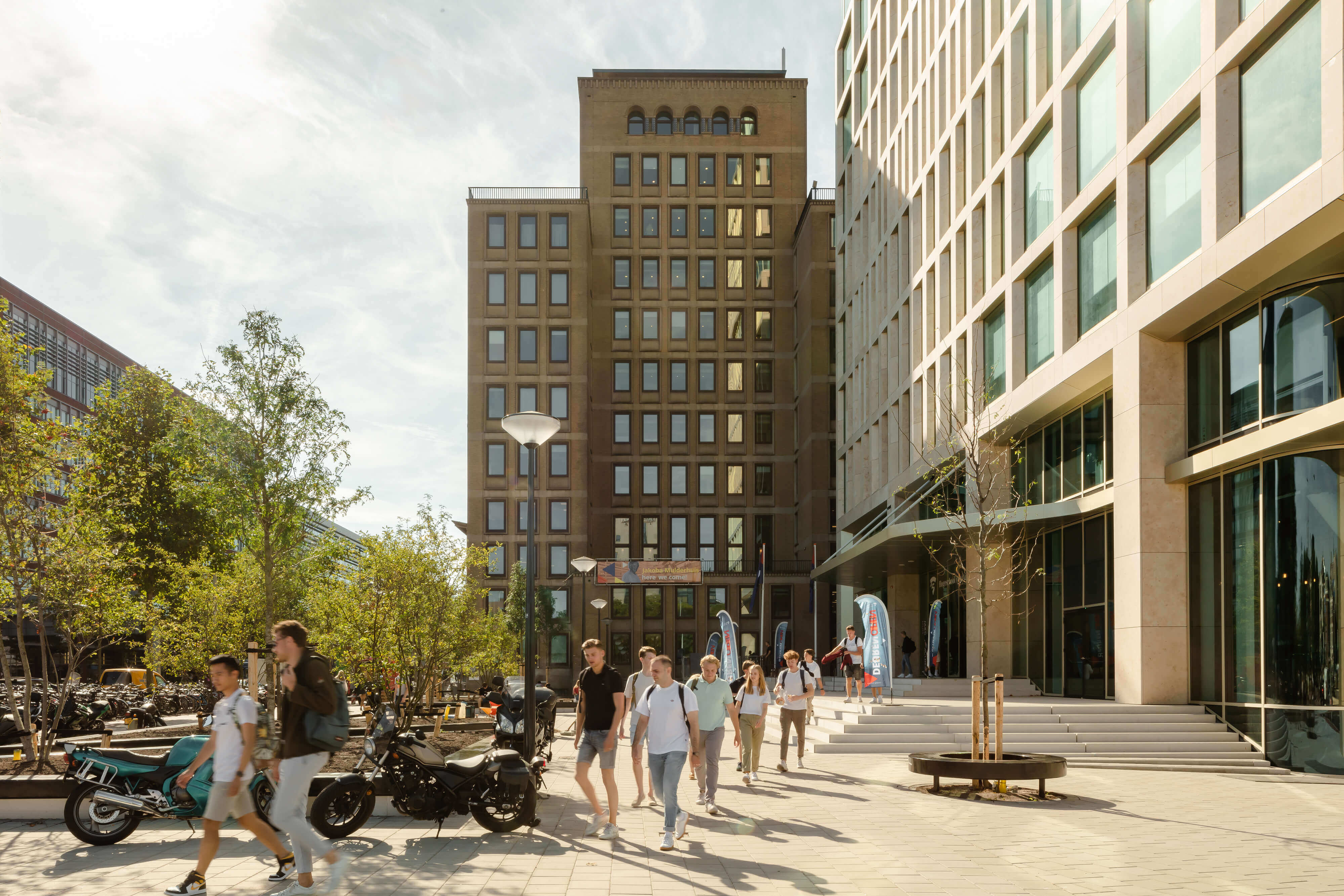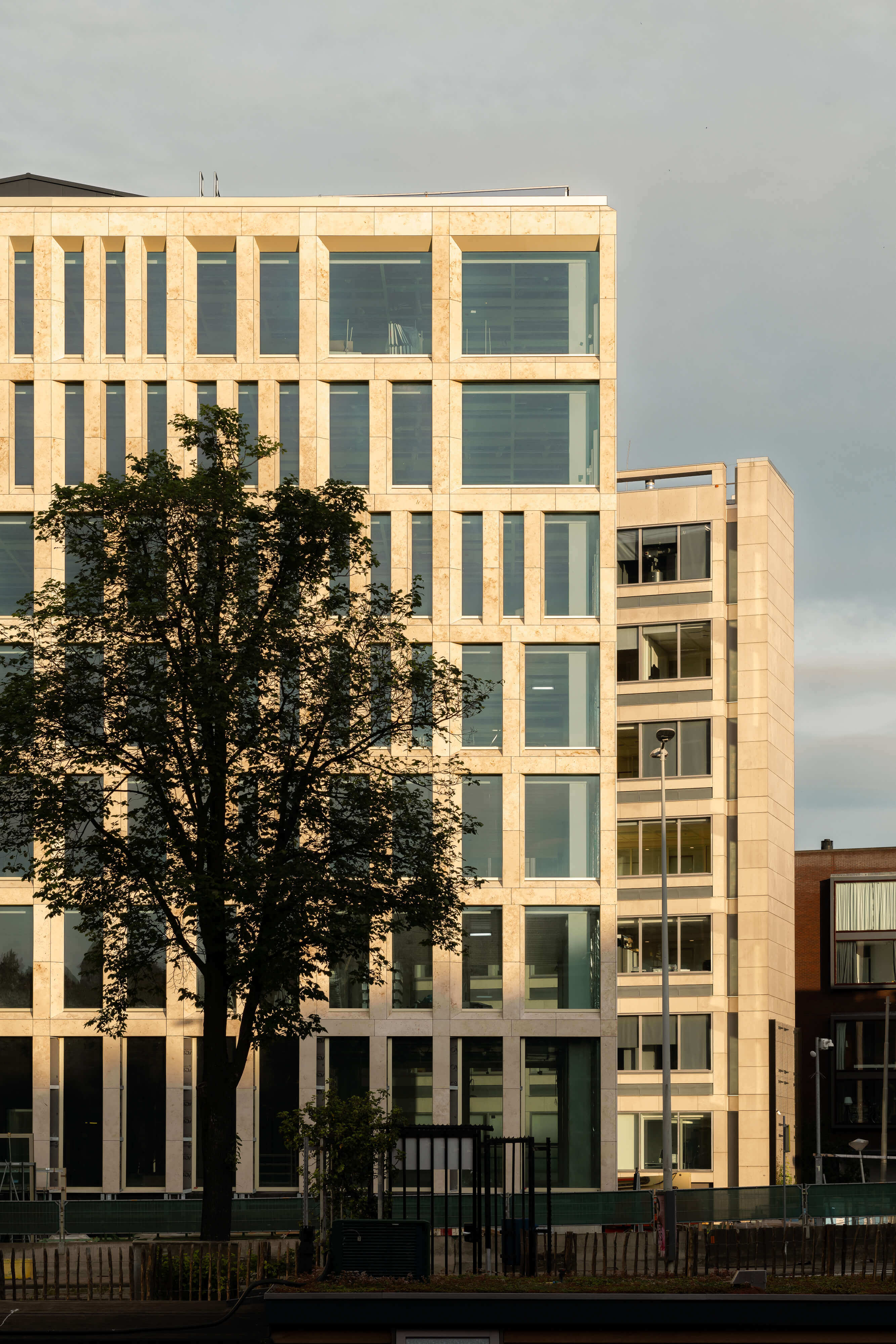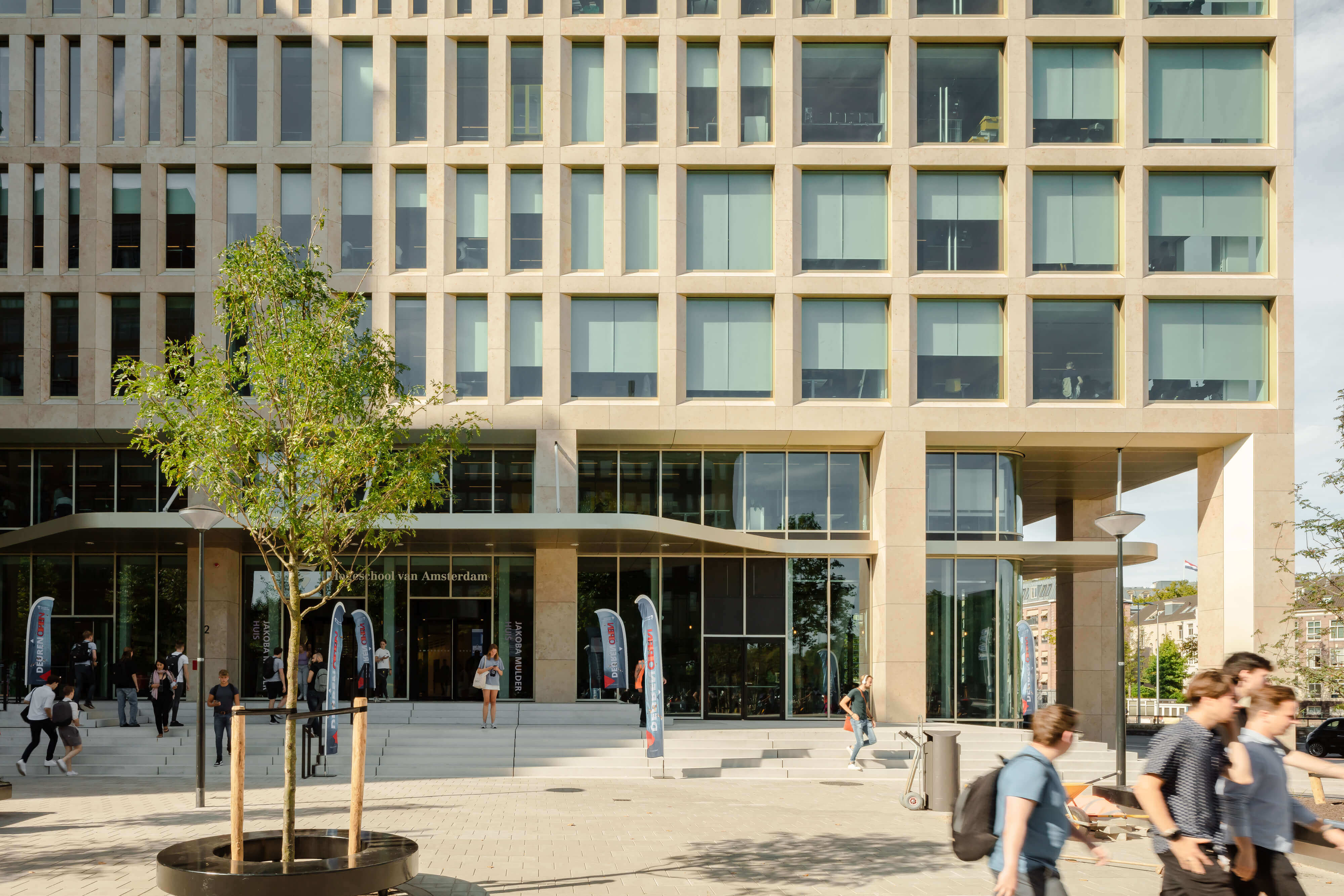 One of the building's most striking features is its façade. The width of the windows differs per floor, which creates a kind of snakeskin pattern. The idea for that 'window rhythm' was inspired by, yes, a running shoe from Nike.
Nike has thought long and hard about a running shoe that is super light, but still offers the right support in the form of a sock. The structure in the fabric is composed in such a way that it contracts in exactly the right places and expands in other places. That is also what the façade does on the Jakoba Mulderhuis – It responds to parameters like light, privacy, traffic noise, views, climate and it gives structure.