Robin Wood: Making an island together
Robin Wood is coming to Centrumeiland in IJburg, Amsterdam: a high quality urban block 'cut from wood' that embraces a Tiny Forest. A striking beacon that forms a playful, open connection between a lively city street and a pleasant residential neighbourhood. Here a free-living environment is created, where the green invites you to move. The building is like the trees; made of wood, self-sufficient and circular. Its modular construction enables both large and small, flexible reconfigurable and linkable dwellings which are easily adaptable over time. Robin Wood gives something back to the island's residents and invites them to contribute to their own living environment.
Add new meaning
Robin Wood is a logical addition to the string of beacons on IJburg that give the neighborhood its signature and identity. The building is characterized by a clear formal language, firm plinths, height accents on its corners and a uniform use of materials. In this way a new meaning is added to the series of striking corner buildings on the island. A wooden, split monolith with sculptural roofline as a landmark. Visible from far across the water. In close-up you experience a layered, transparent and refined building. Robin Wood entices passersby to explore and discover the building.
Read more
Location

Amsterdam, Centrumeiland IJburg, The Netherlands

Client

Edwin Oostmeijer Projectontwikkeling

Year

2020 - 2024

Status

In progress

Program

165 dwellings in different varieties, public library, retail, offices, flexible workspaces, cafe, studio's for creatives, city lobby, parking facilities, roof terraces and public gardens with tiny forest

Architectural design

Marc Koehler Architects & ANA architects

Team

Edwin Oostmeijer Projectontwikkeling, FRANTZEN et al Architecten, Ziegler Gautier Co-Maker, Stadmakers Coöperatie, DGMR, Van Rossum, Archisupport, Tenderboost, Landlab, de Dakdokters, Common Wealth Investments (CWI) and MaMa Pioneers (founded by Edwin Oostmeijer Projectontwikkeling, MKA and CWI)

Design columns arcade

Aectual, Studio Drift

Surface area

24.400 m2 BVO, 16.300 m2 residential, 6.700 m2 non-residential

Timber volume

7.420 m3

Sustainability

CO2-neutral and energy-generating at a minimum - MPG 0.34/per m2 (current standard is a maximum of 0.8 and 0.4 in 2030). CO2 stored in the wooden elements: 4,619,612 kg CO2. European forests store this amount of CO2 in 5 minutes and 40 seconds. 'Zero Carbon' if all users opt for green energy. *Centrum Hout CO2 certification

Carbon offset

Robin Wood offsets 39,149,254 km of exhaust emissions of a mid-range car. Robin Wood offsets the electricity consumption of 5,132 households over the course of one year. *Centrum Hout CO2 certification

Visualisations

Beauty and the Bit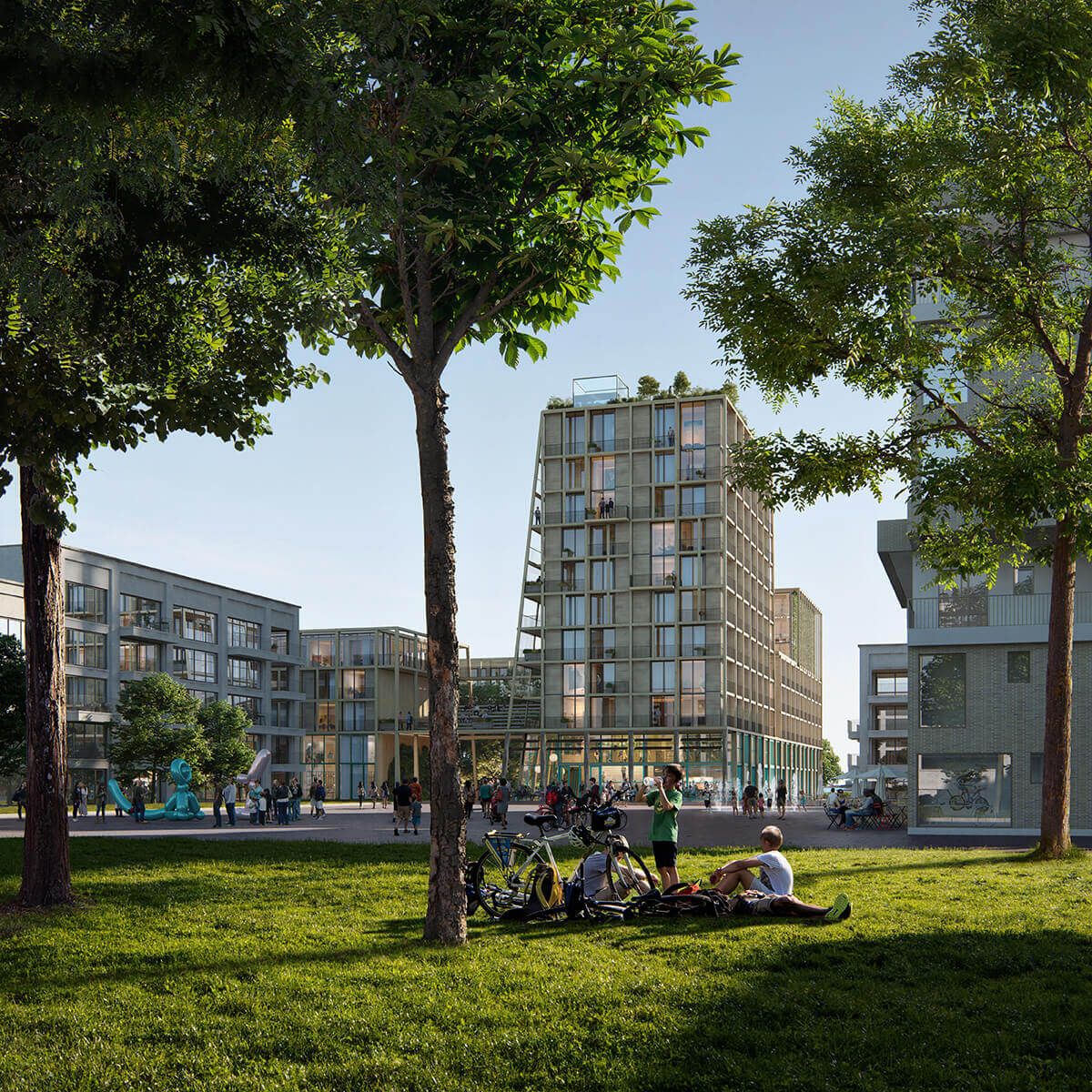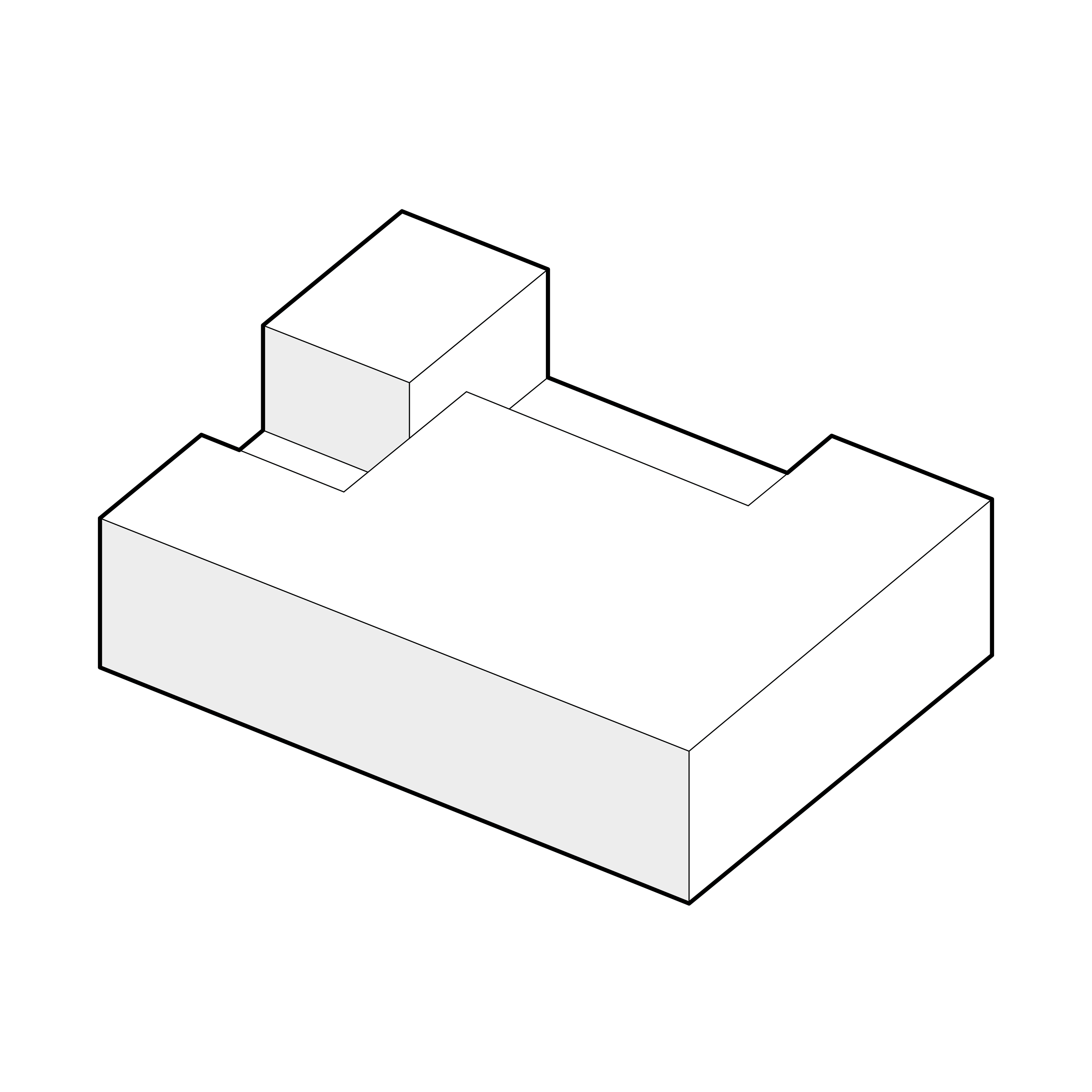 Core qualities
WOOD – Robin Wood is a circular and biobased building of robust, sustainable materials that match the nature of the site. Using a combination of wood-frame prefabricated CLT in all its manifestations, with recycled aluminum makes it an extremely sustainable and modular building.
TINY FOREST – The Tiny Forest adds a new theme to the palette of public spaces on Center Island. A green habitat that contributes to more exercise and a healthy lifestyle. An attractive environment as a place to stay and to pass through. Residents experience the tranquility of the Tiny Forest at the rear and the expansiveness of the water at the front.
CO-LIVING – The building is the connecting link on Centrumeiland and is an 'urban village' in itself. Robin Wood houses numerous shared facilities, allowing residents to come into contact with each other in an informal way. Not only with each other, but also with the neighbourhood, creating a unique form of living together.
COOPERATION – Robin Wood belongs to its residents and entrepreneurs. Together they form a cooperation, based on an innovative development and community concept: MaMa Pioneers. The program with public functions such as a library, an incubator café and flexible workplaces is guaranteed for the long term. 'Kangaroo units' that residents can rent in addition to their homes make the building lively and flexible.
FUTURE PROOF – Robin Wood is a very future-proof building. All units can be linked, creating a wide variety of housing types: live/work units, studio flats, larger linked homes and very compact homes. By building modularly on the basis of the Open Building principles, we facilitate maximum flexibility and adaptability. Now and in the future.
NEXT LEVEL PREFAB – Robin Wood is developed from a vertical chain integration. From financing to design and from construction to implementation. It is one collaboration of partners. In this way we minimize risks, keep the concept extremely flexible and allow for rapid, digital prefabrication. Robin Wood largely comes from a factory and is 'plug & play'. It's a leading example of unique homes designed and produced in series.