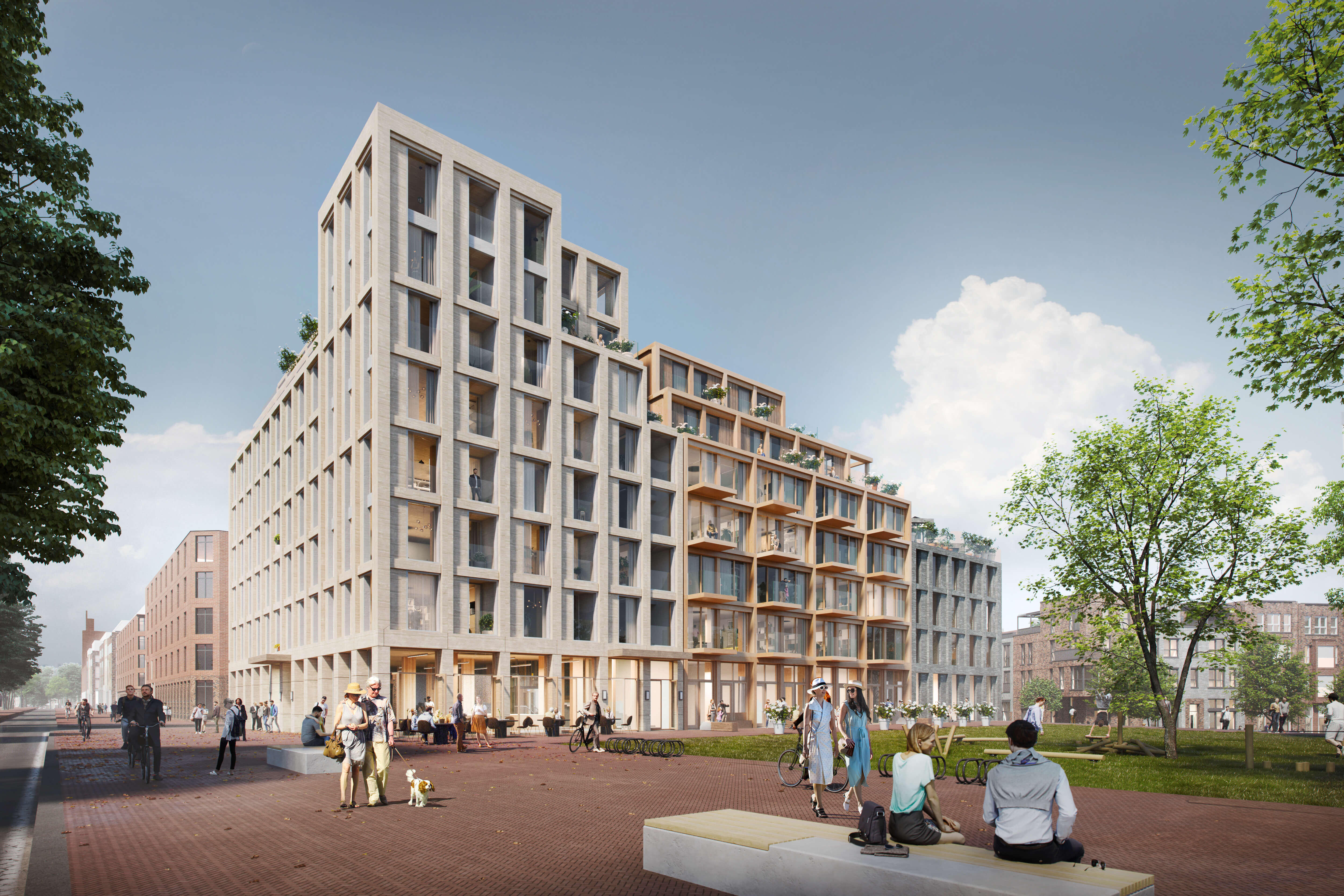 Seasons – Leidse Rijn
Leidsche Rijn Centrum, Utrecht is a large area development with a great diversity of projects. Together with Leeuwesteyn, the district forms the link between the old city center and the young family neighbourhoods. Literally, so geographically, but also in design, architecture and demographics. Leidsche Rijn Centrum resembles the city center with relatively many single-person households in population structure and age distribution and has the largest share of residents aged 25 to 45 in Utrecht. More and more residents east of the Amsterdam-Rijnkanaal are finding their way to Leidsche Rijn.
Seasons provides a home for residents in every season of their lives. One of its main features is that it is an urban village. Happiness consists, among other things, of the feeling that you have a pleasant place to live, where you feel connected to your surroundings and neighbors. People with whom you share common ground or who inspire you because they are very different from you. The casual encounter of each other, which is not necessary, but always possible. A mix of housing types facilitates such a mixed community.
The vertical stairwells, the woodland garden, the shared roof square, the city lobby, the streets and circulation on different levels give the residents the opportunity to form a diverse but close-knit neighbourhood where loneliness and alienation do not stand a chance, but where involvement and care for each other predominate. feed. An important quality in a society where more and more people are single or live alone.