Robin Wood wins WAF Award 2022
During the 14th edition of the international World Architecture Festival (WAF) in Lisbon, the Amsterdam project Robin Wood has won an award. From all entries from all over the world, Robin Wood was chosen as the best future residential building in the category 'WAF Future Project – Residential'. The jury, consisting of established architects, designers and critics, praised the building for its combination of modular timber construction with a great deal of attention for the creation of a mixed, lively community in an 'urban village'. The fact that the building has a lot of flexibility, a high level of sustainability and a strong branding from design to management was widely appreciated.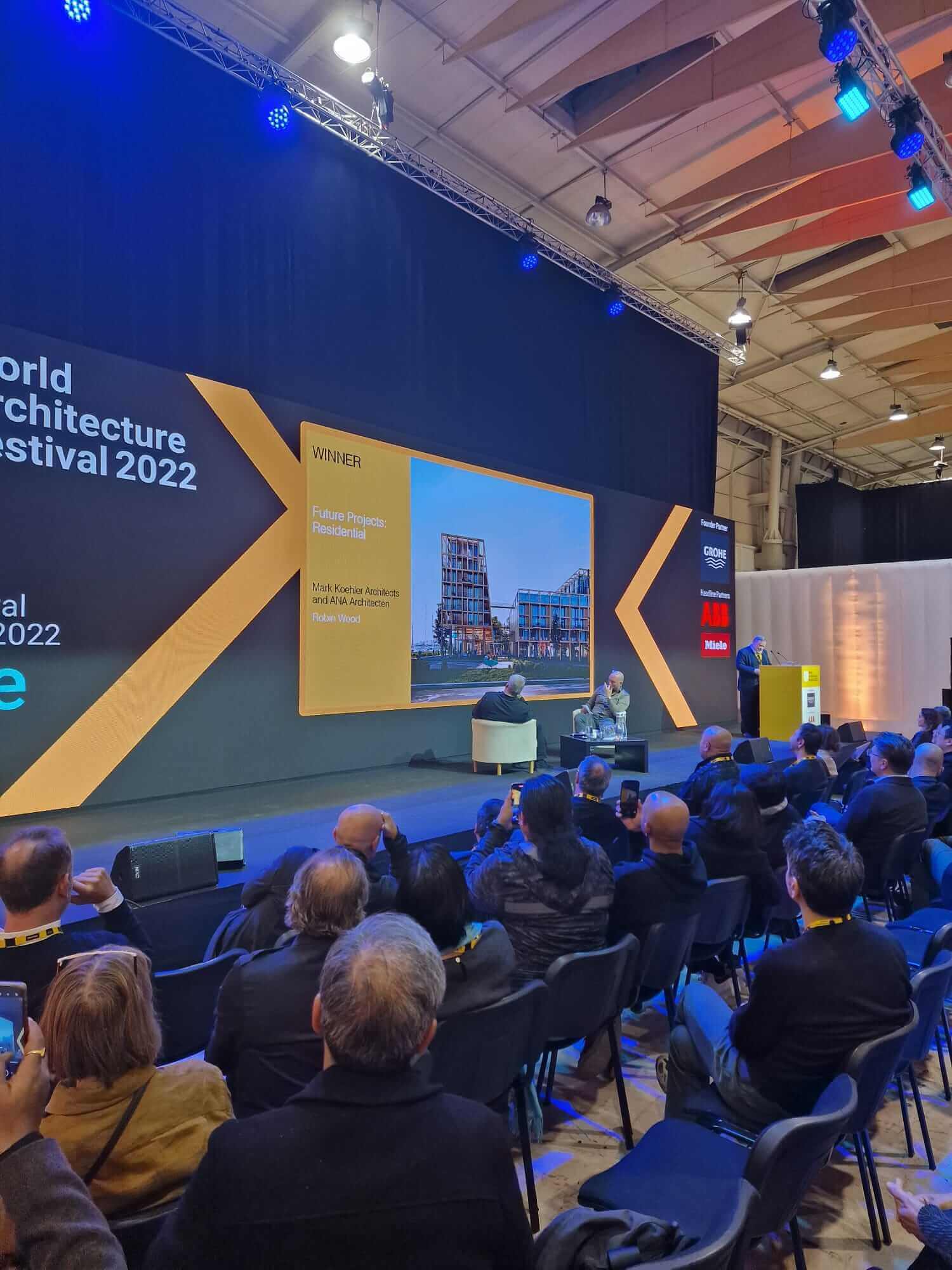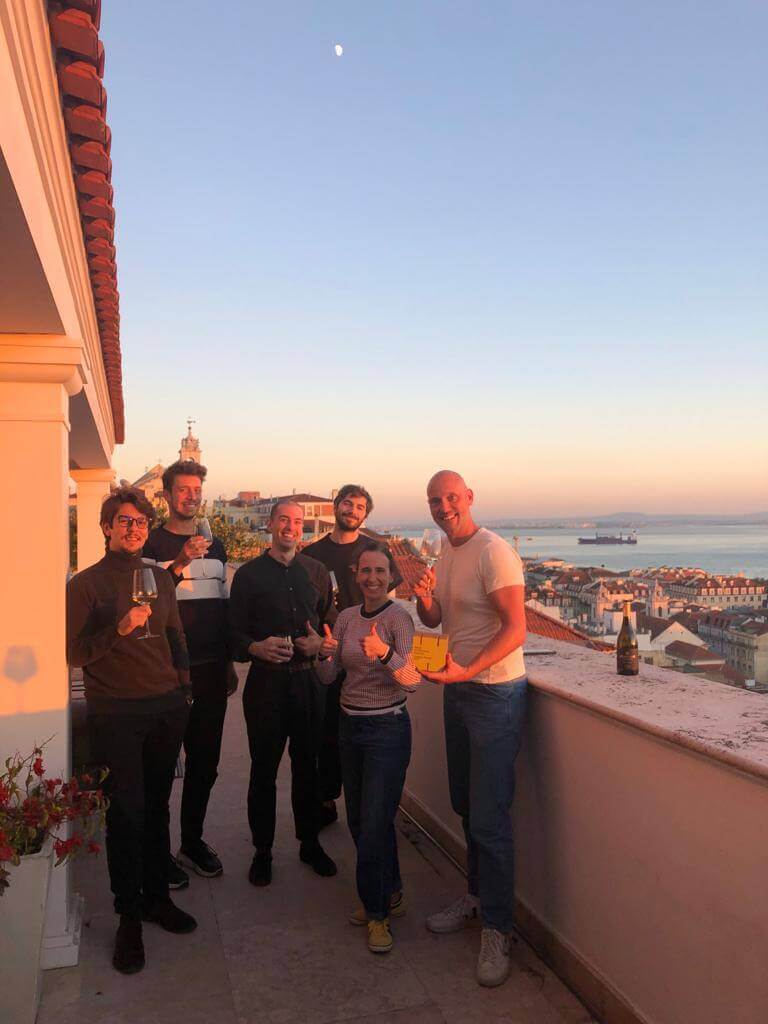 The most sustainable and affordable wooden urban block
Centrumeiland in the IJburg district of Amsterdam will soon be home to Robin Wood, the most sustainable and affordable wooden urban block in the Netherlands in the mid-market rental sector. It will include 165 flexibly dividable homes for a wide target group, ranging from affordable mid-market homes to private sector homes for larger families and home/office residences. The layouts are flexibly adaptable, resulting in a longer lifespan of the buildings and a home that evolves along with its inhabitants. With Robin Wood, Edwin Oostmeijer Project Development and MaMa Pioneers aim to employ modular wooden elements built on an industrial scale as a solution to the crisis in the housing market and climate change. Robin Wood is revolutionary in terms of modular, prefab solid wood construction and the creation of residential communities with social cohesion. Marc Koehler Architects and ANA architecten are responsible for the design. The project is scheduled for completion in 2024.
Marc Koehler, Marc Koehler Architects
"Designing with modular wooden elements enables us to benefit from design efficiency and scale advantages, while the concept is continuously improved. For me, Robin Wood is a textbook example of the new community. The fact that this has been recognized by the renowned WAF with an award is a crown on our joint effort."
Marcel van der Lubbe, ANA architecten
"With Robin Wood, we are taking the next step in sustainable, modular and affordable residential construction. Robin Wood shows that this ambition can easily be combined with a wide variety of flexible, high-quality homes, a Tiny Forest and high-quality shared spaces for all users. The fact that Robin Wood is not there yet, but has already won prizes, says something about our level of ambition."