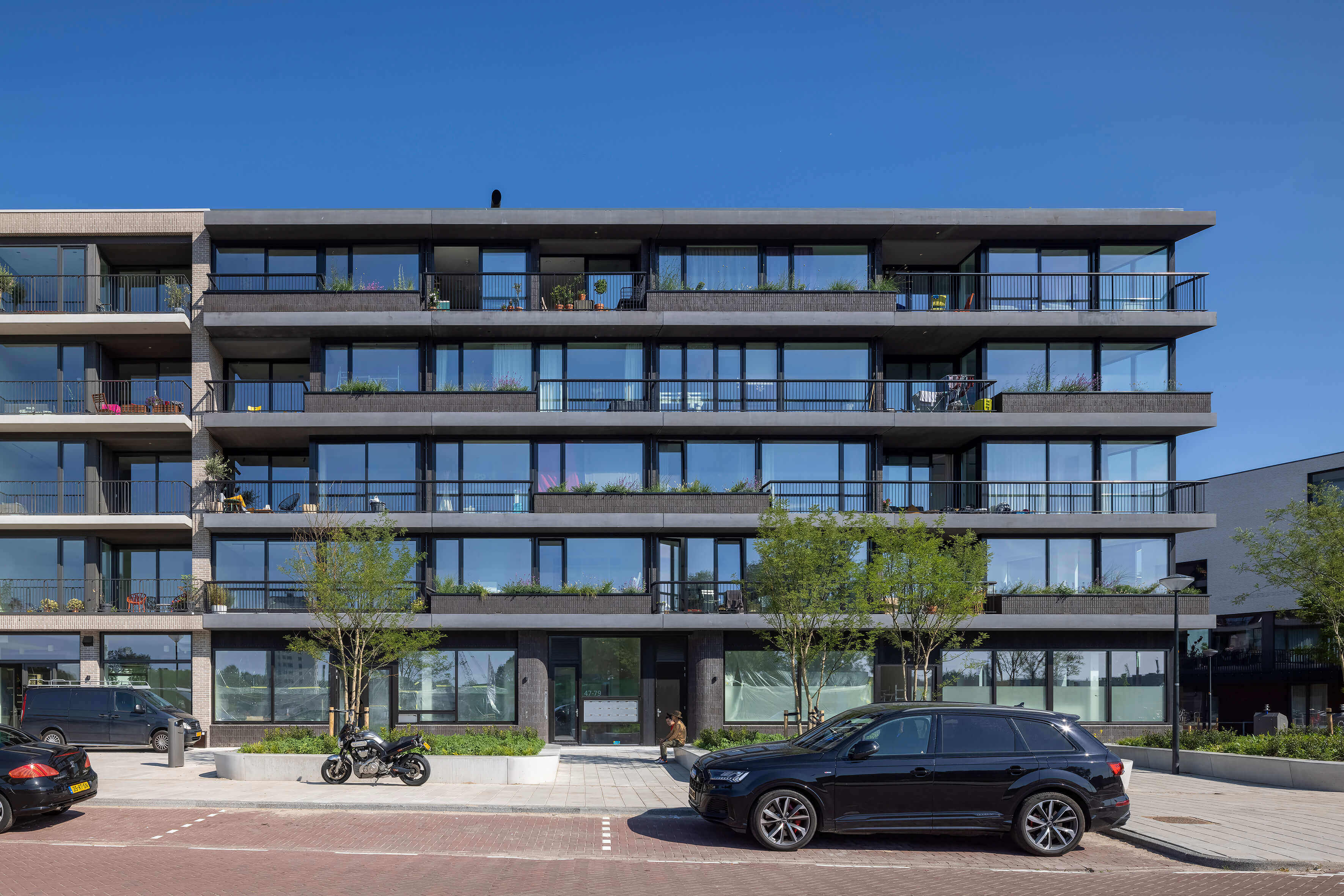 No home is the same in Kop Weespertrekvaart Amsterdam
Kop Weespertrekvaart is a neighborhood in development, next to the former Bijlmerbajes in Amsterdam. The apartment building is part of a triangular block in the Amstelkwartier and has a special sharp pointed shape. The project consists of two building blocs with a vertical and horizontally oriented facade line, different building materials and color compositions, but together they form a balanced whole.
The project contains 32 apartments ranging from 60 to 150 m2 of living space. Residents have been given total freedom in the layout of the apartments and have had options regarding the layout of the facade frames and the size of the outdoor spaces. As a result, no home is the same. The flexibility of the building and the apartments allow these to be adaptable over time, depending on the life phase and needs of their residents. The plinth offers room for small-scale activities and the underground parking garage contains a collective bicycle shed.
Kop Weespertrekvaart has a low EPC rating of 0.14 and has been built very sustainably, green and gasless. PV panels, a thermal storage system, heat recovery units and a 'polder roof' have been incorporated in the energy-efficient blocs. The polder roof has the capacity to store, retain and slowly drain rainwater. The balconies contain planters with greenery. Nest options for birds and bats have been incorporated into the facades.