Superlofts Blok Y reinvents the suburban modern housing slab
Superlofts Blok Y offered a cooperative of 30 homeowners a blank canvas to customise or design and build their apartments according to their needs, and actively engaged them from the outset to co-create the building and its shared spaces. A unique complex – where no two apartments are alike – results from the building's radical flexibility, collective character and high level of sustainability.
The building accommodates 30 Superlofts in 5 types – XS lofts (70m2) to family lofts (145m2) – resulting in a rich diversity of dwellings and mixed community. Homeowners had the freedom to fit out a raw space (by themselves or with an architect) or customise an existing floor plan, and also their exterior. The project was organised as a Cooperative Development Model where the residents actively helped shape the design including the building's form, loft formats and collective amenities. This collaborative process resulted in a strong, close-knit community where the residents were already neighbours even before construction began.
Designed as an Open Building, the five-storey building comprises a fixed concrete framework (support) subdivided into different types of lofts which the inhabitants fit out independently (infill). The varying formats are either two or three storeys high, with a single or double facade, and have a roof terrace, balcony or garden. With unique layouts uncommon in conventional housing, many lofts are designed to adapt to their owners' changing needs over time e.g. by incorporating a lift or flexible partitions to reconfigure the interior as families grow. Generous voids create a beautiful sense of space and light. With a low starting price of €180.000, the lofts were affordable and hence accessible to a wider audience.
Crafted with a considered use of materials and meticulous detailing, the facade is a simple but strong expression of the concept. The interplay of the fixed concrete grid and varying details of the customised facades results in a sturdy yet dynamic building that reflects the diversity of the community within. Accentuated by the building height, the slim concrete grid is fitted with a framework of double-height windows that bring light deep into the apartments. The self-supporting precast concrete modular facade is designed to be independent of the structural framework and installed later in the construction process to retain the purity of the white concrete. The varying loft exteriors, with different entrances, balconies and window configurations, result in a lively facade composition. By night, the framework is animated by modules of glowing interiors that reflect the changing activity within.
Guided by Marseille Buiten, residents co-designed the shared garden, located on the roof of the car park beside the private terraces, to incorporate both open and intimate spaces for different types of gatherings. Behind the building, the canal was widened and enhanced with a shared jetty. The lobby includes a communal display that residents curate together.
A high level of sustainability is achieved through the integrated use of technologies such as floor heating and cooling using geothermal heat pumps with heat recovery, 180 solar panels for individual and shared energy needs, CO2 sensors for ventilation with heat recovery, passive solar design integrating double or triple glazing with electric sunshading and low maintenance facade materials. This results in an EPC of 0.3 and average GPR figure of 7.5.
The project is a collaboration between Marc Koehler Architects, Stichting Blok Y (Stadkwadraat, Bergunlimited, Dolte Stedenbouw), Vink Bouw Nieuwkoop B.V. and Coöperatie Superlofts Blok Y U.A.
Read more
Location

Utrecht, The Netherlands

Client

Self-initiated, in collaboration with: Stichting Blok Y (Theo Stauetner, Herald Roelevink, Parcifal van den Berg), the cooperative of residents and Vink Bouw

Year

2014 - 2017

Status

Completed

Program

Housing, Collective Garden

Surface

5.150 m2

Lead Architect

Marc Koehler Architects

Project Architect

Roel van der Zeeuw

Process Manager

Martijn van Sluijters

Team

Mitchel Ovens, Marc Verhoef, Dirk Overduin, Mariana Rebelo Fernandes, Edwin Tukker, Menno Brouwer, Tony Slothouber, Marijn Luijmes

Landscape Architects

Marseilles Buiten

Contractor

Vink Bouw

Building Physics, Fire Regulations, Sustainability, Building-code

DPA

Structural Engineer

PBT

MEP

FORE

Interior with DNA-stairs

Job Schroen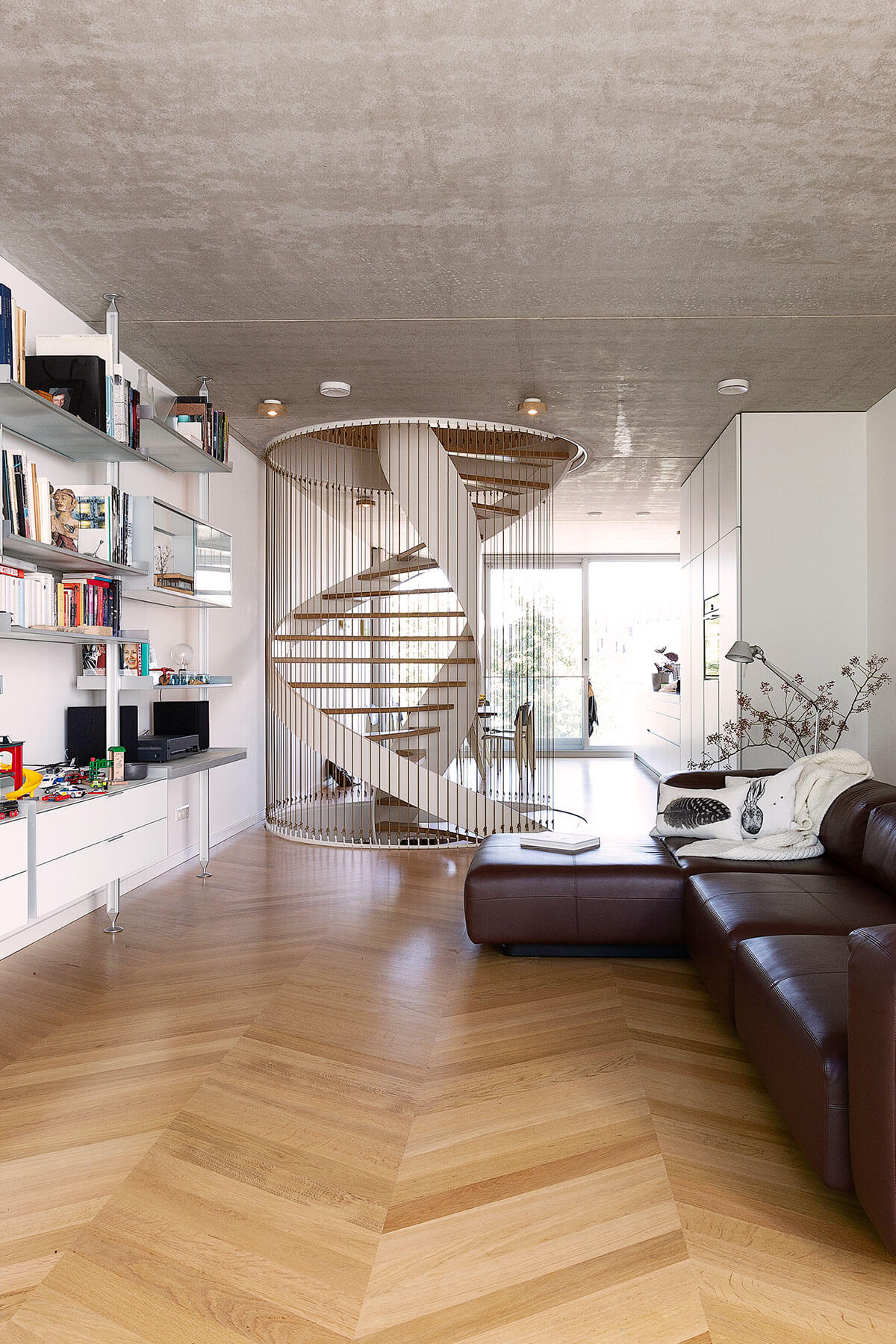 Interieur architect Job Schroen – September architectuur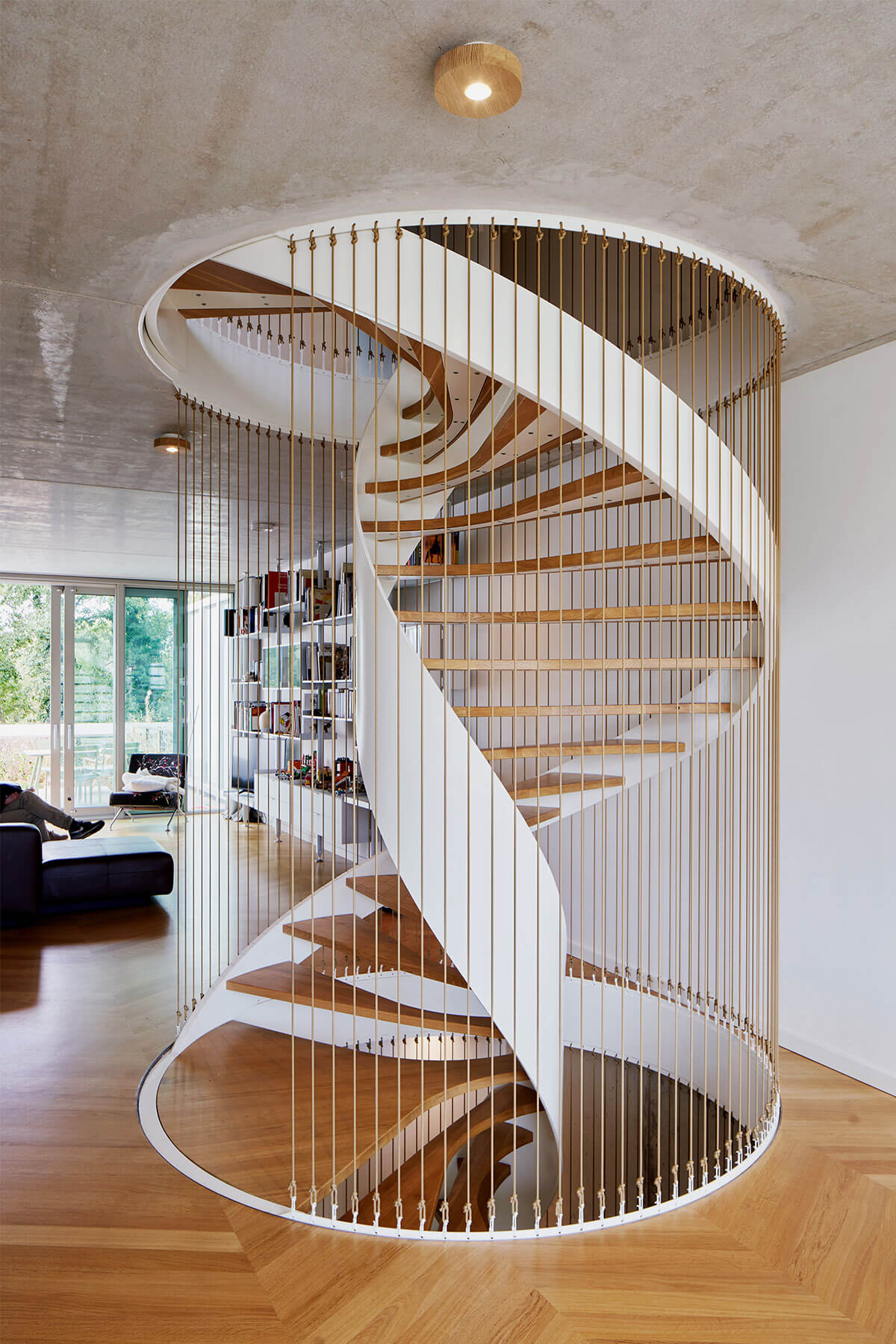 Interieur architect Job Schroen – September architectuur