Introducing our Superliving community!
We are thrilled to announce our new Superlofts website and with it the launch of our Superliving community!
Living in a Superloft changes your life. It improves your quality of life and opens you up to a new kind of community living, as well as giving you complete freedom to shape your home and adapt it as your lifestyle and household changes.
Here you can meet the inhabitants in their dream home, get in touch with designers who can make a Superloft just for you, and sign up to new developments under development now.
Below is a sneak peek of one of our first featured apartments. Each month, we will deliver an article to the blog, showcasing the creative talent behind each Superloft and the huge diversity of homes. On the website, you can read about Ike & Roy's or Suzanne's home, and meet some of our interior design partners, Johan Pragt, Fokke van Dijk, Job Schroen, and Urban Echoes. In the coming months more of these profiles will be uploaded to the site, so keep an eye out for them! I would also like to congratulate the interior photographers and stylists, Jansje Klazinga and Emmy van Dantzig. Six beautiful apartments, styled by the design duo, have been published in Eigen Huis & Interieur. View the featured interiors here.
In addition, in spring next year all of the photography and interviews will be compiled into a downloadable book.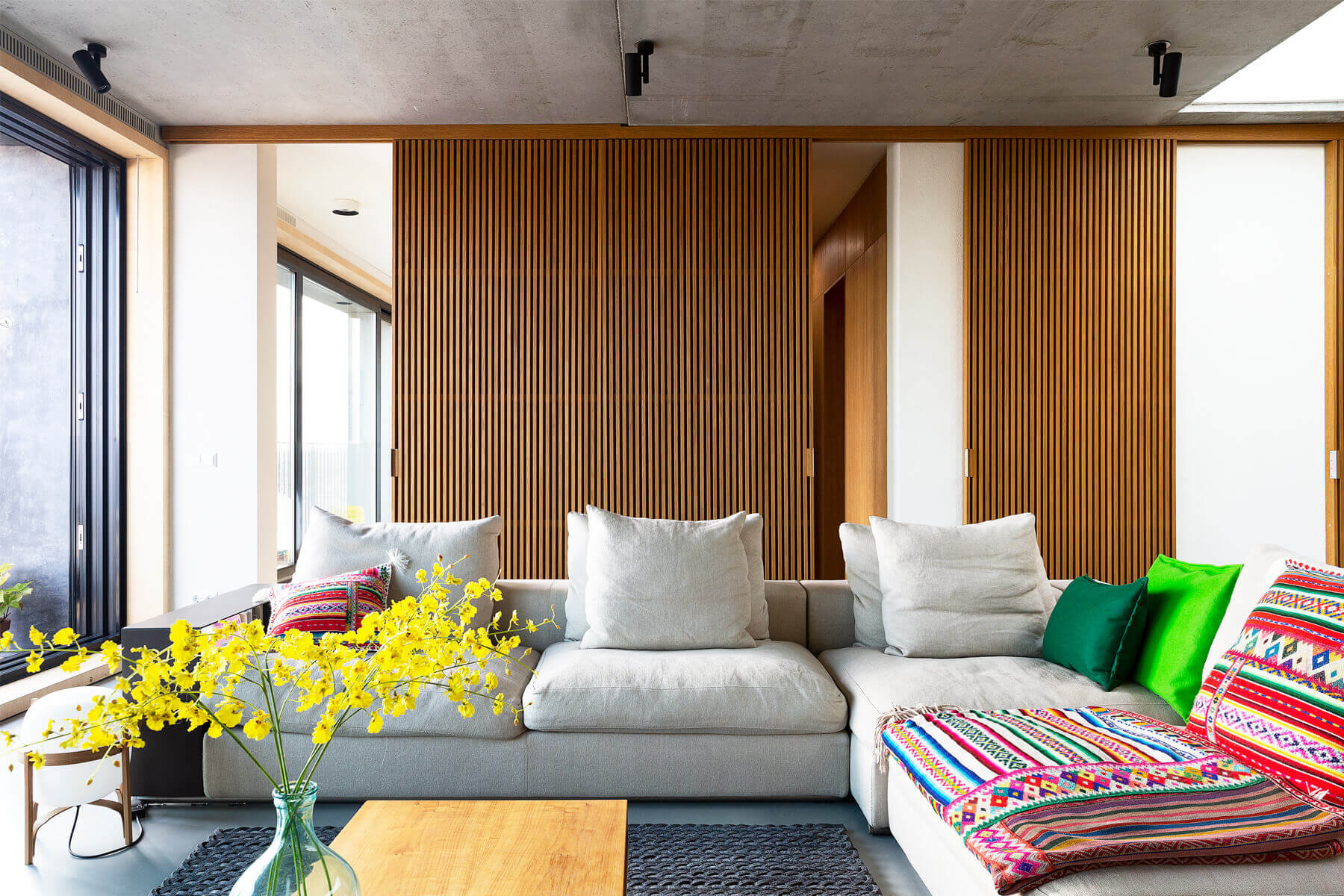 A calm and uplifting urban retreat
Surgeon Suzanne Gisbertz has created a cosmopolitan retreat overlooking the city of Amsterdam. Filled with light and natural materials, her home in Houthaven offers sanctuary from her demanding professional life.
"I needed my loft to be warm and definitely not sterile. I really wanted a cosy atmosphere."
She wakes up early and enjoys seeing the sun rise over the city. Suzanne prepares for her day as she revels in the early morning glow. "I use much fewer lamps than I did before," she says. "An enormous amount of natural light floods through the windows and throughout the space."
Following a long shift, the young doctor's loft becomes a cosy refuge. The fireplace crackles while she makes dinner on the stove. Underfloor heating radiates from the oak timber floor. The living room is designed for long chats and lounging, while sliding timber screens discreetly partition her bedroom away from the rest of the space. "When I lie in bed in the evening, I look out over the entire city. It feels just like I'm in New York!"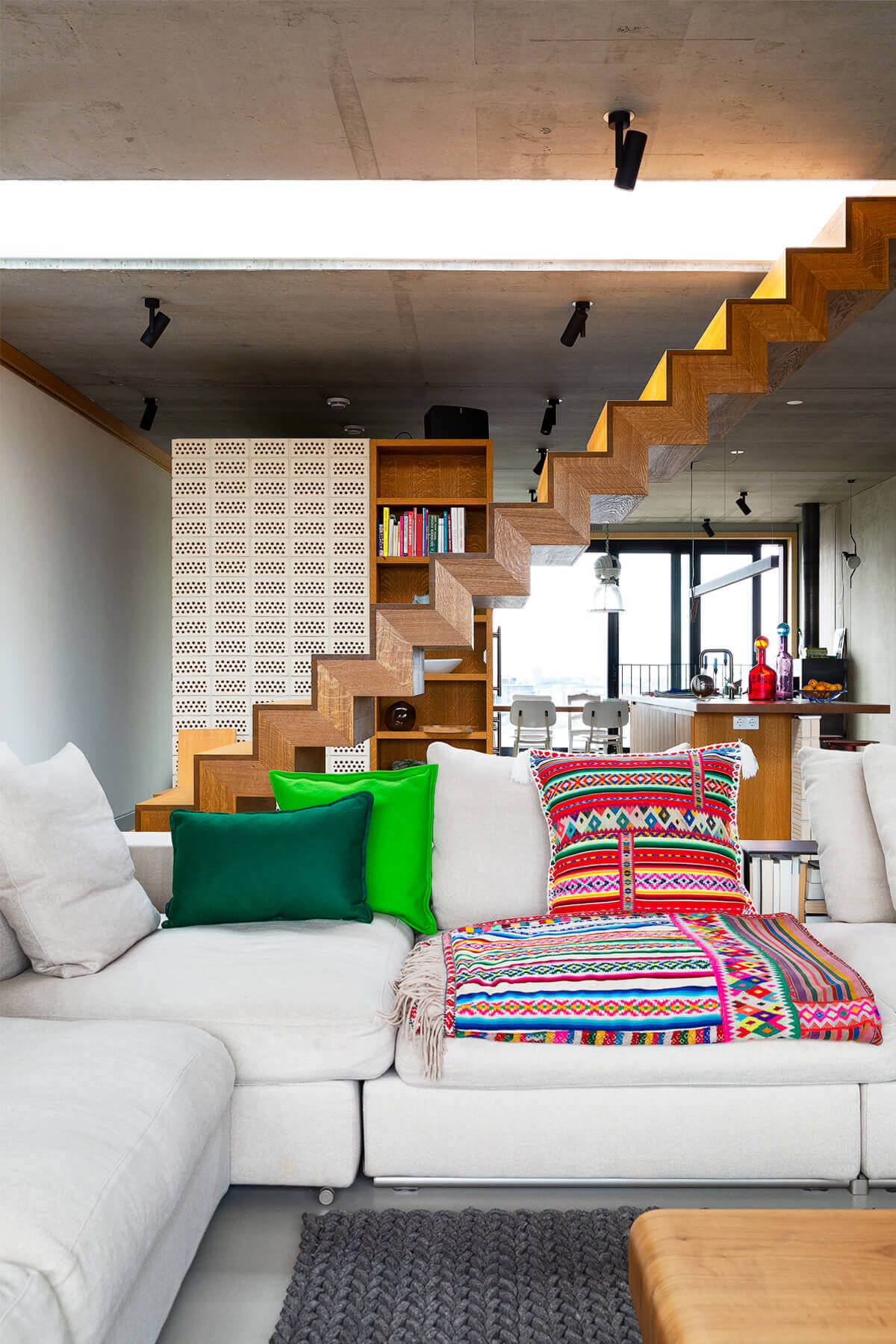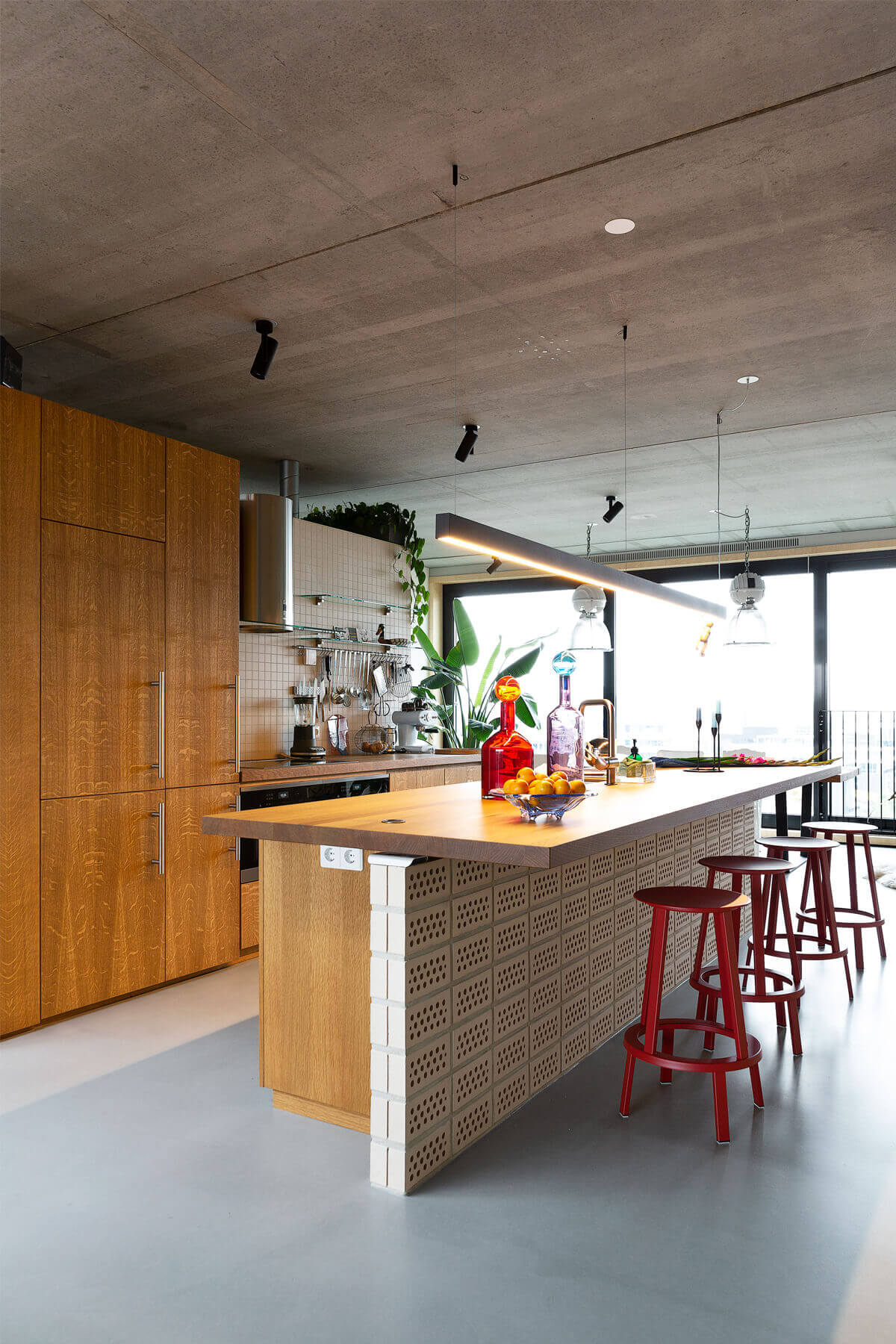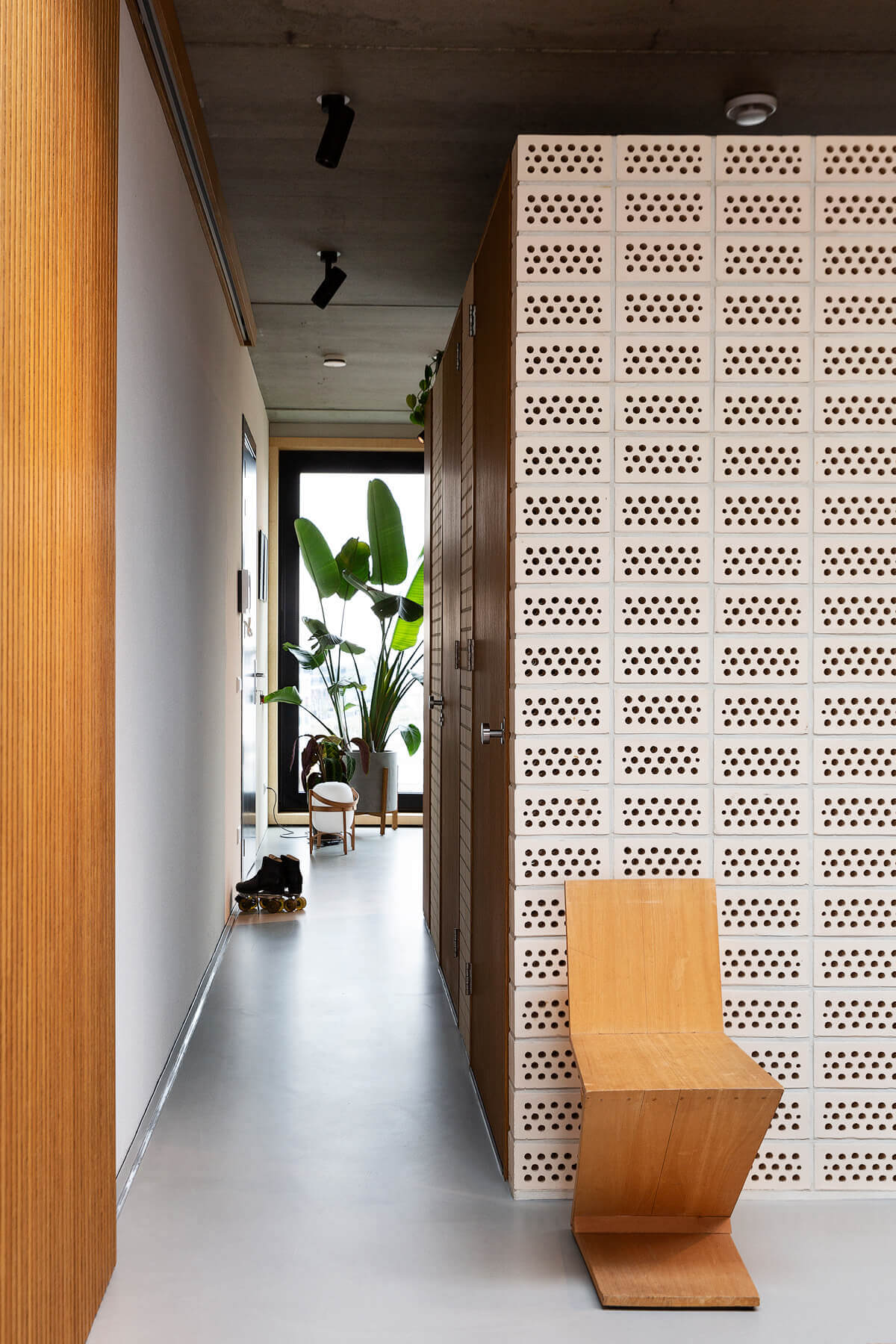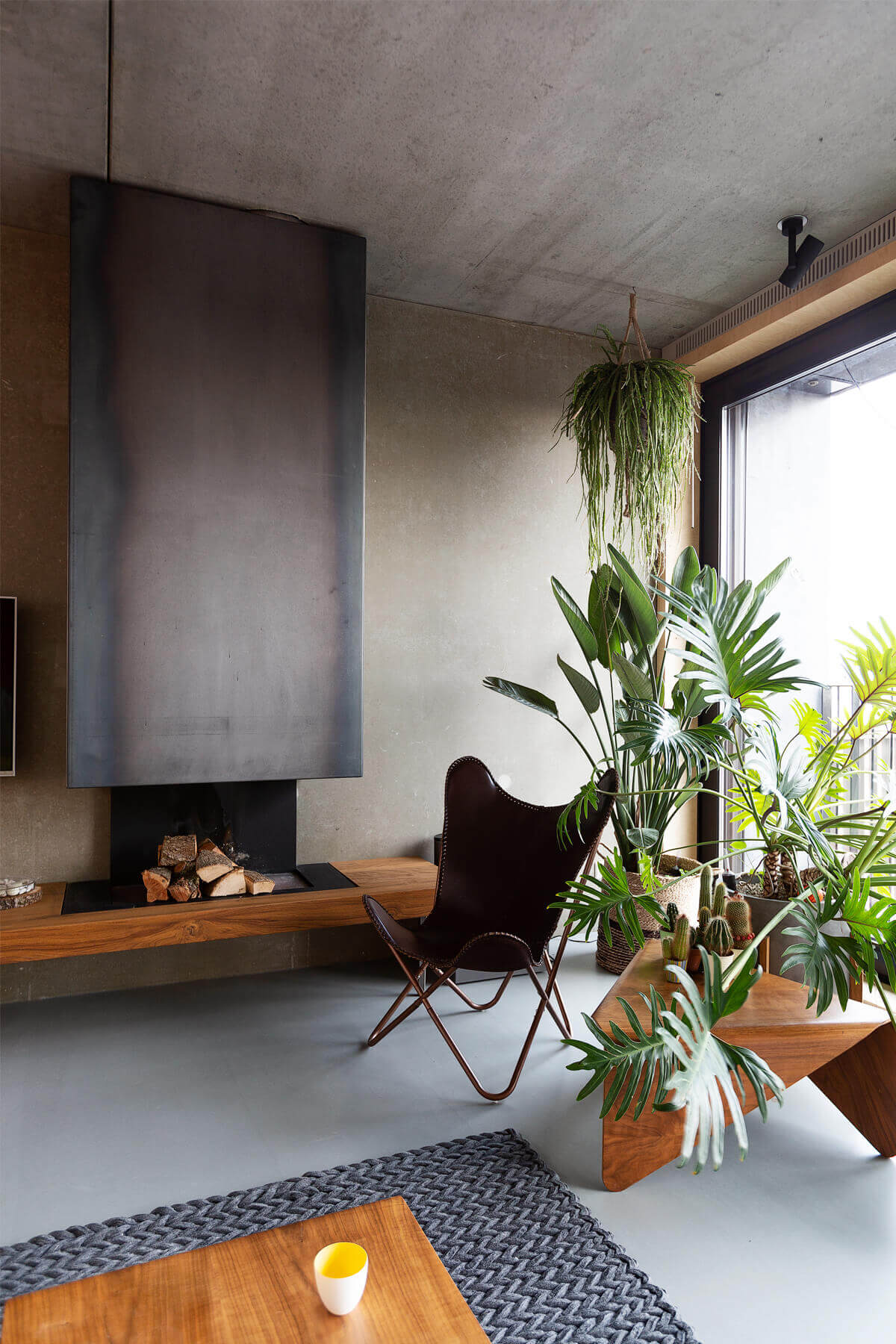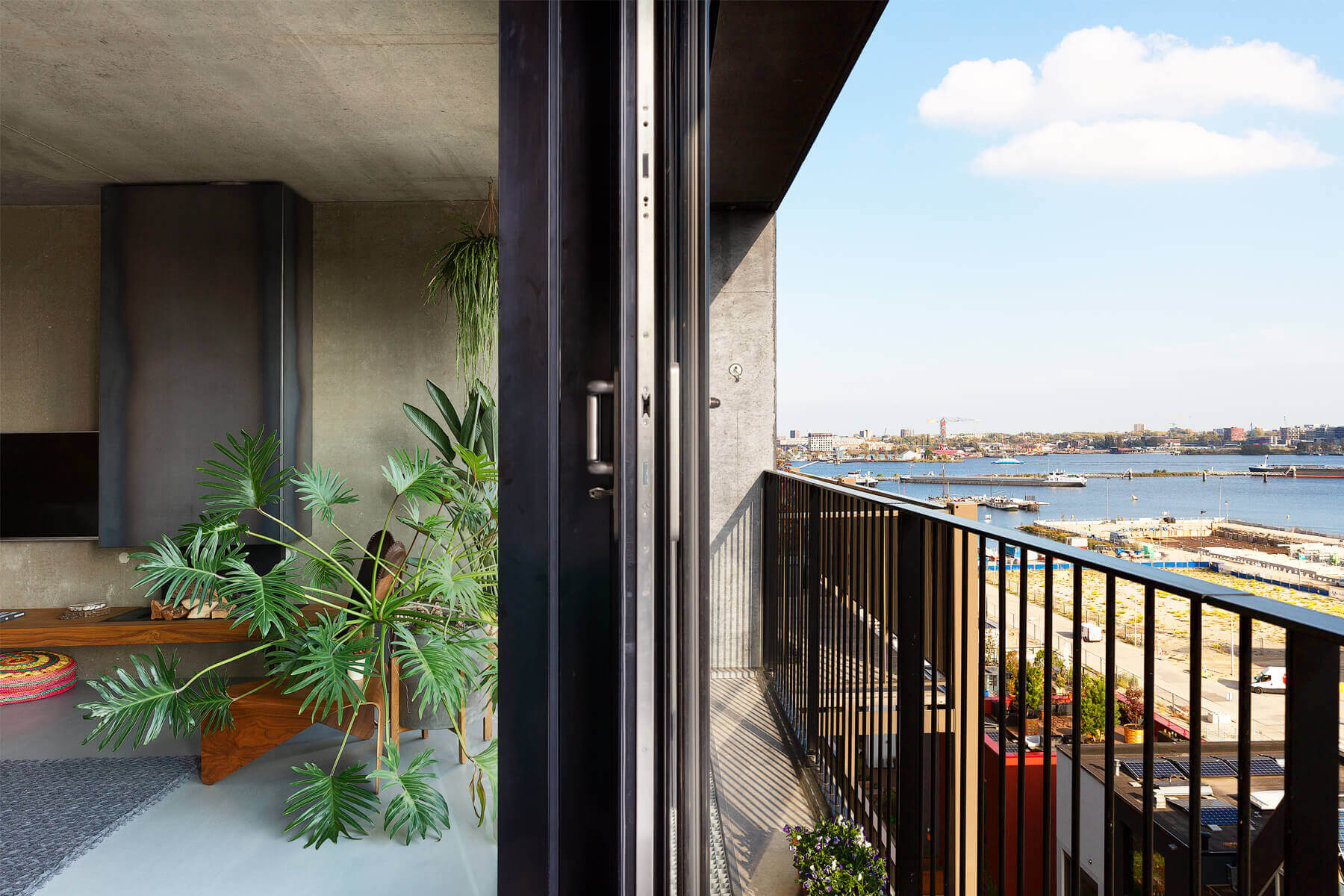 Open Library
We aim to promote an open source library, where we will give you access to bespoke interior details for you to freely use. See below for the detail of the iconic wooden staircase of Suzanne's loft.
Get in touch if you would like it emailed to you.