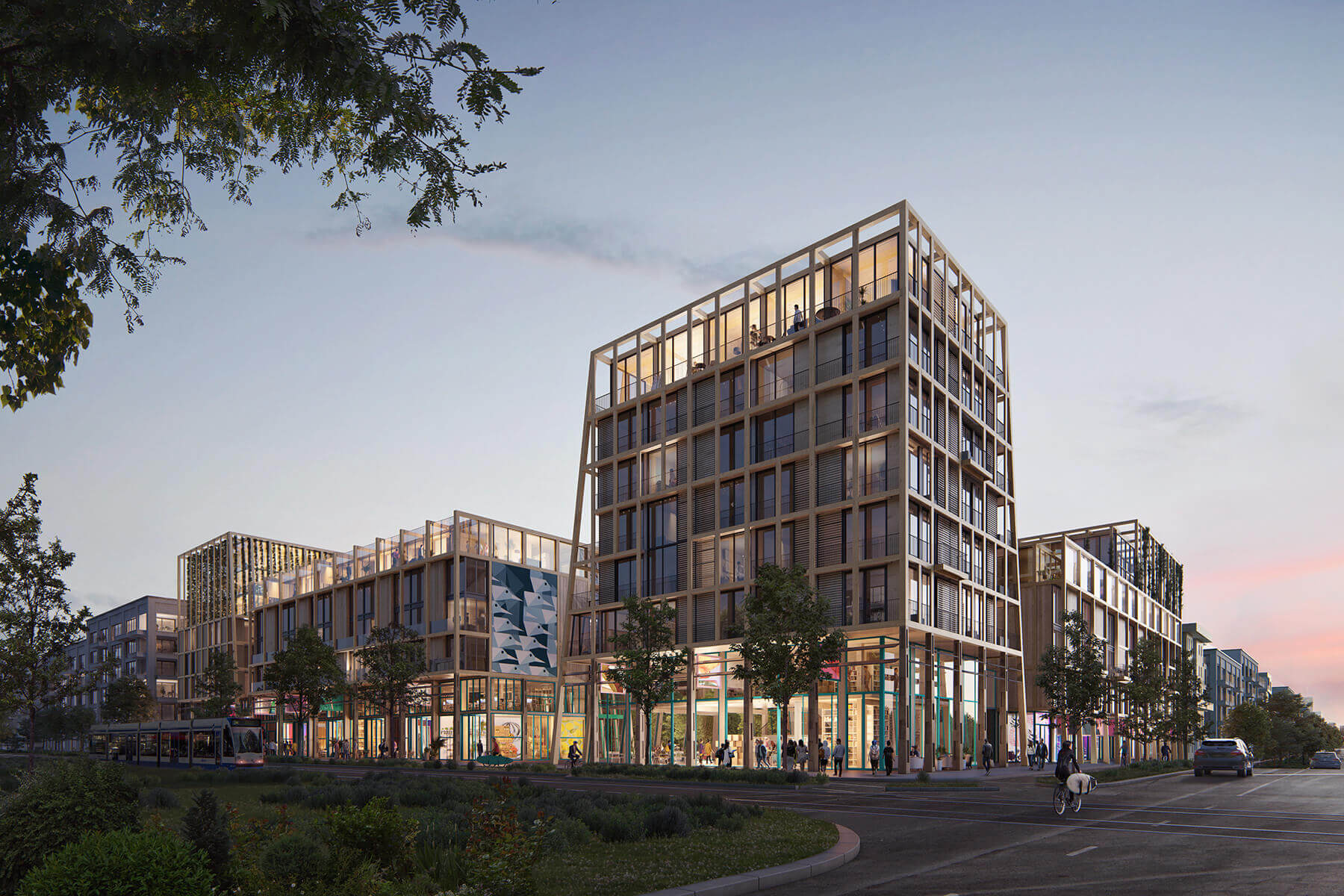 Robin Wood: the most sustainable and affordable wooden urban block in the Netherlands
Press release – October 5, 2021
Centrumeiland in the IJburg district of Amsterdam will soon be home to Robin Wood, the most sustainable and affordable wooden urban block in the Netherlands in the mid-market rental sector. It will include 165 flexibly dividable homes for a wide target group, ranging from affordable mid-market homes to private sector homes for larger families and home/office residences. The layouts are flexibly adaptable, resulting in a longer lifespan of the buildings and a home that evolves along with its inhabitants. With Robin Wood, Edwin Oostmeijer Project Development and MaMa Pioneers aim to employ modular wooden elements built on an industrial scale as a solution to the crisis in the housing market and climate change. Robin Wood is revolutionary in terms of modular, prefab solid wood construction and the creation of residential communities with social cohesion. Marc Koehler Architects and ANA Architects are responsible for the design. The project is scheduled for completion in 2024.
Urban Village
Robin Wood promises to be a striking beacon that forms a playful, open connection between a bustling city street and cosy residential neighbourhood. A free living environment will be created, where green spaces encourage movement. A total of 165 homes are to be built, 80 of which in the mid-market segment (from 65 m2) and 85 in the commercial rental sector (up to approx. 140 m2), offering unobstructed views of the water and overlooking an enclosed area with a Tiny Forest.
The design comprises three levels that together form an 'Urban Village'. The lower level is a seven-metre-high, transparent plinth with an arcade. The ground floor houses hospitality facilities, a talent incubator café with studios, a residential lobby, small-scale offices, social facilities and living/working units. The underground car park can accommodate shared bikes and shared cars.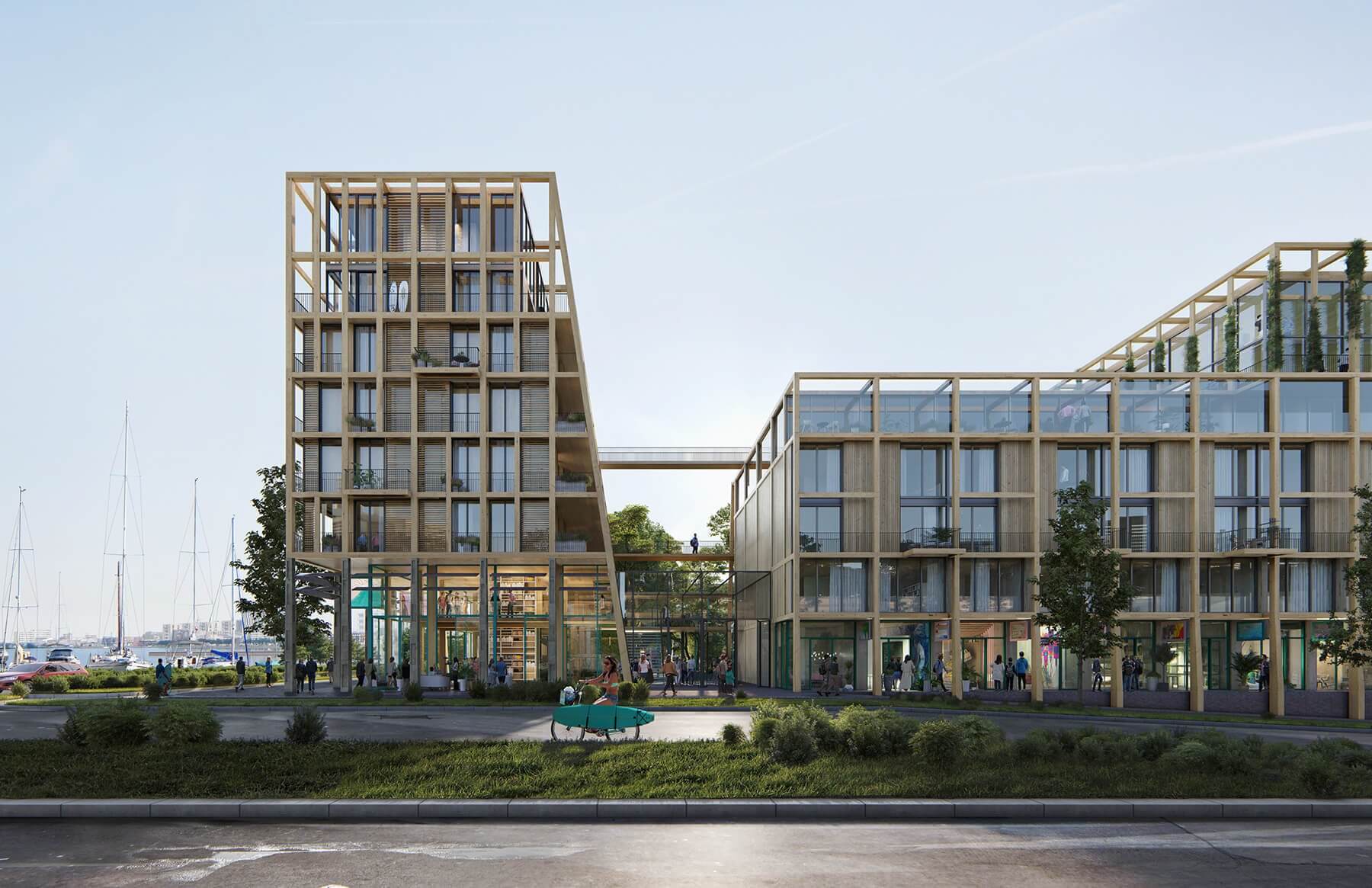 The middle level comprises homes that embrace the Tiny Forest. Stairs, streets and shared walkways (arcades) on the outside of the building form a vertical village. This invites movement and is the perfect example of 'active design'. Walking routes around the inner courtyard, cross links between the buildings, a network of shared outdoor spaces and many visible stairs have an activating effect and encourage residents to interact in a natural way.
Sections of the building project outward on the top level, offering panoramic views, spacious sunny terraces and, between these, shared facilities for residents, such as rooftop gardens, a playing field and a common living area with kitchen and rooftop terrace. Residents and business professionals will be consulted about the management and programming (art, studios, exhibitions, workshops) of the building and with selecting the business professionals who will use it. The idea of the Urban Village was inspired by the utopian city of New Babylon: a large, open network structure with countless opportunities to move and meet.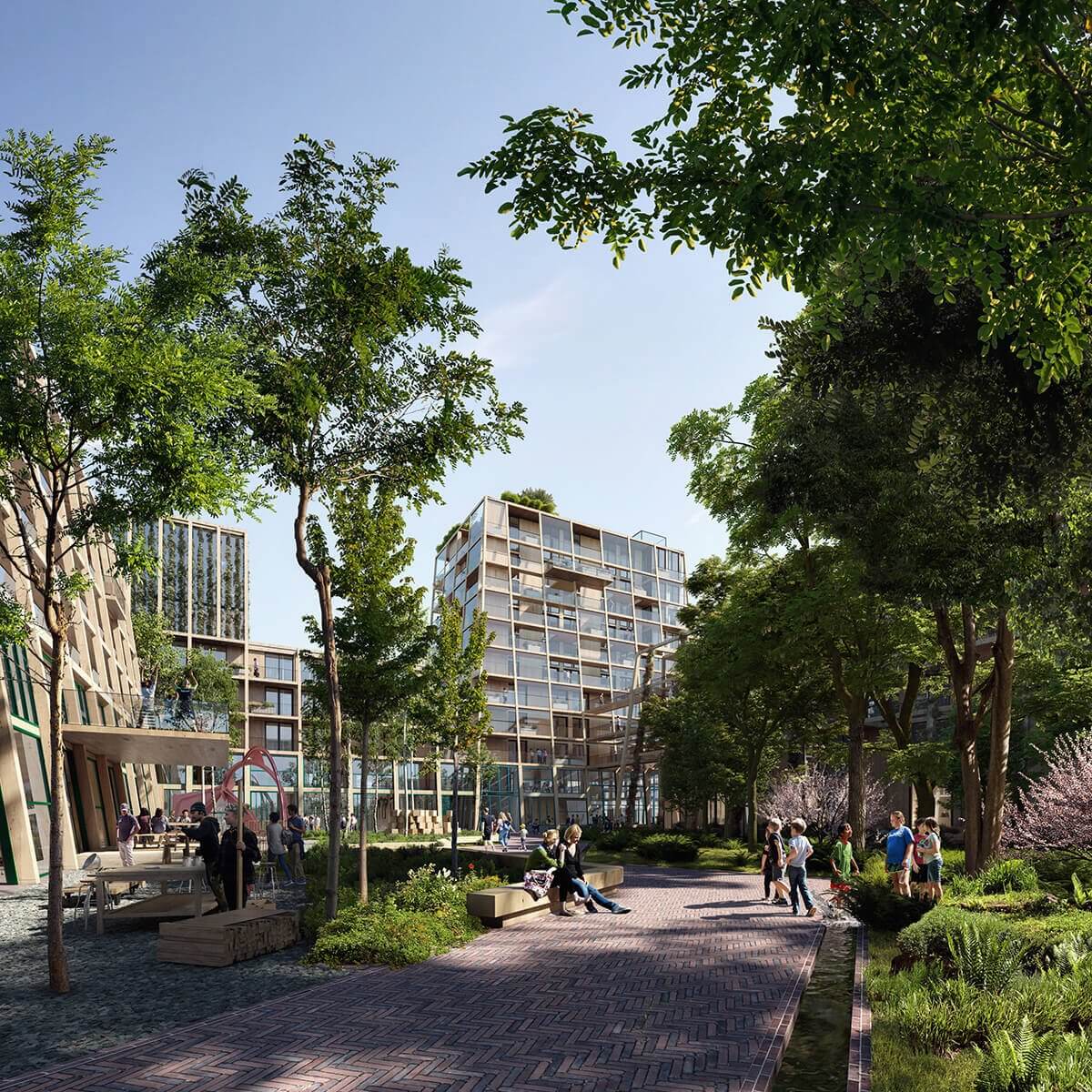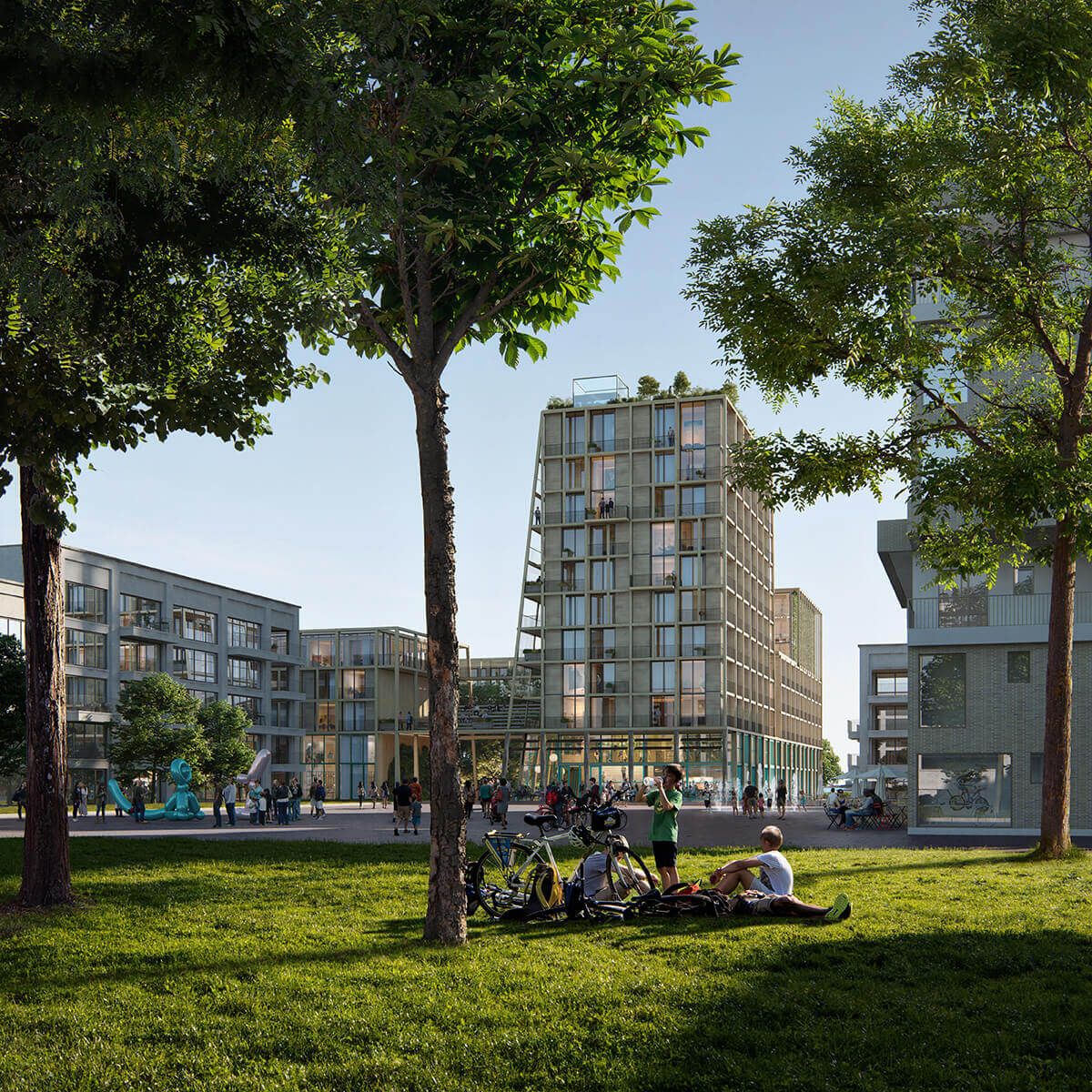 Promoting CO2-neutral housing
Robin Wood promises to be a high-quality urban block 'cut from wood'. Wood stores CO2 and offers a healthy living environment because it is breathable, moisture-regulating and has excellent acoustic properties. That in turn improves the housing quality and quality of life of residents. Robin Wood promotes intensive timber bio-based construction and CO2-neutral housing. The total CO2 emissions of the building is CO2-neutral at a minimum, not only during the construction phase of the project, but also in terms of the CO2 stored in the wood and CO2 for energy production. This makes Robin Wood well ahead of its time. Thanks to these sustainability scores, this wooden urban block compensates for the emissions of 39,149,254 km of exhaust emissions of a mid-range car or, for example, the electricity consumption of 5,132 households over the course of one year. The urban black has a low environmental impact with a Building Environmental Performance (MPG) of 0.34 per m2 and is energy-generating. The urban block produces more energy than is required for the building's installations. If all residents opt for a green energy supplier on moving into the building, Robin Wood can be designated 'Zero Carbon', which means a building that does not produce any CO2 emissions during its lifespan.
The urban block is made from wood as much as possible, using a combination of timber frame construction and CLT. In addition to wood, the construction consists primarily of circular materials, including recycled aluminium window and door frames. A modular, prefab construction system of wooden modules combined with concrete guarantees rapid assembly on location. This considerably reduces construction time, logistical movements and waste flows. The expertise and experience of ANA Architects and MKA with timber construction architecture are fully leveraged at Robin Wood. Edwin Oostmeijer, MKA and MaMa Pioneers previously developed Poppies (MaMa One) in Buiksloterham in Amsterdam using the same construction system. Work on this project will start this autumn. Robin Wood will continue this process.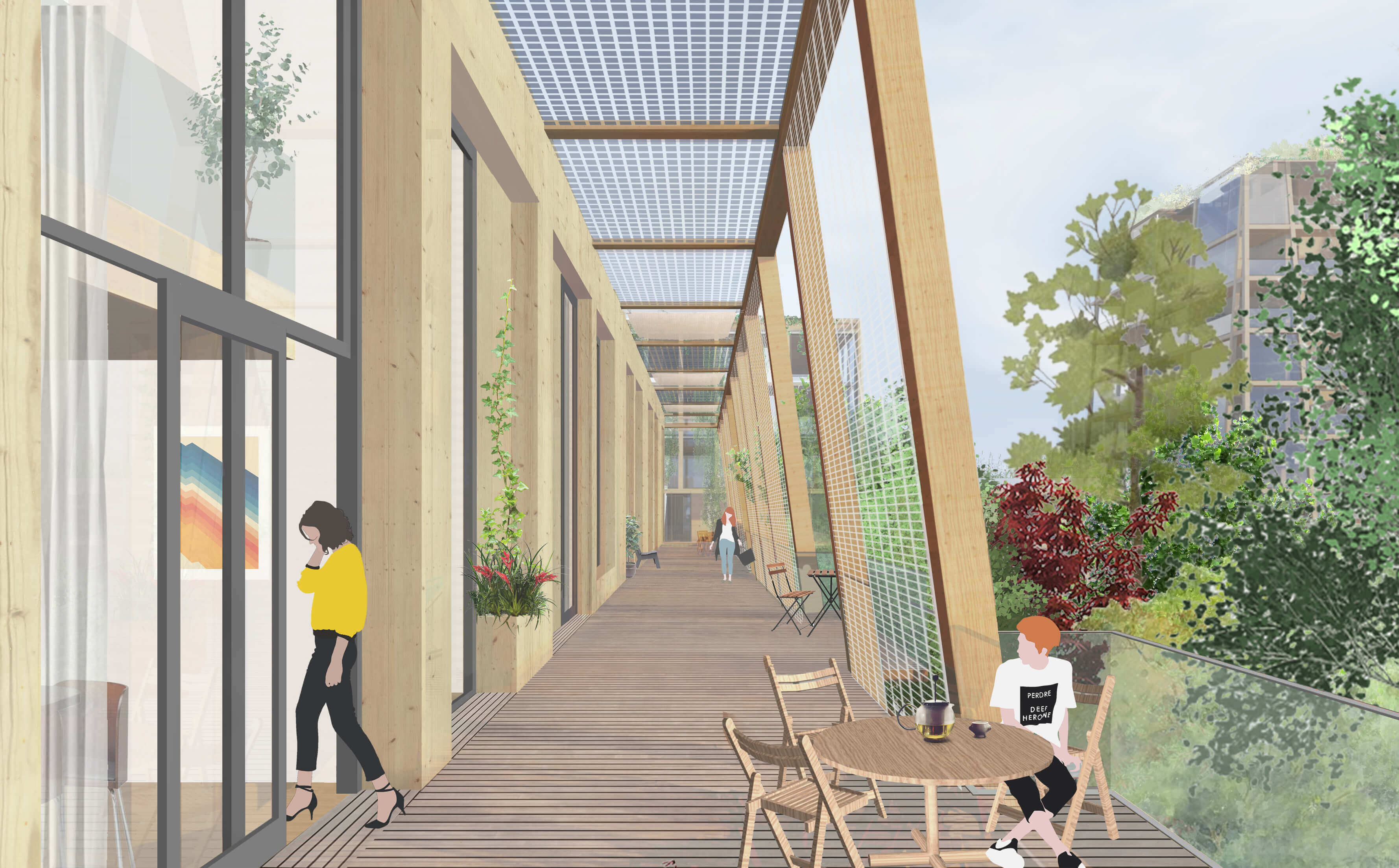 Microclimate
The central Tiny Forest plays an important role in Robin Wood. Robin Wood is now bringing the Tiny Forest concept developed by Shubhendu Sharma and Akira Miyawaki to the Netherlands. With a Tiny Forest, a highly compact indigenous forest with a wide diversity of species is planted on a small plot of land, thereby radically increasing the local biodiversity. The trees attract various bird and insect species. This invites curiosity and gives residents and neighbours the opportunity to discover nature in their own living environment and to learn from it.
The Tiny Forest also provides a unique microclimate. It functions as a natural air conditioner, offering shade, increasing the water storage capacity and creating a mild microclimate that is warmer in the winter and cooler in the summer. This helps to combat issues like heat stress: the temperature on a hot summer day is up to six degrees lower than on a paved public square. The thick forest filters particulate matter from the air, resulting in cleaner air. This in turn provides natural ventilation in the homes, saving cooling power, and creates a more moderate temperature in the winter. The trees also filter the light, which has a proven calming effect on residents. The acoustic damping this provides keeps reverberation on the public square to a minimum. This also has a calming effect and offers the opportunity to unwind with views of the green space after a busy day at work.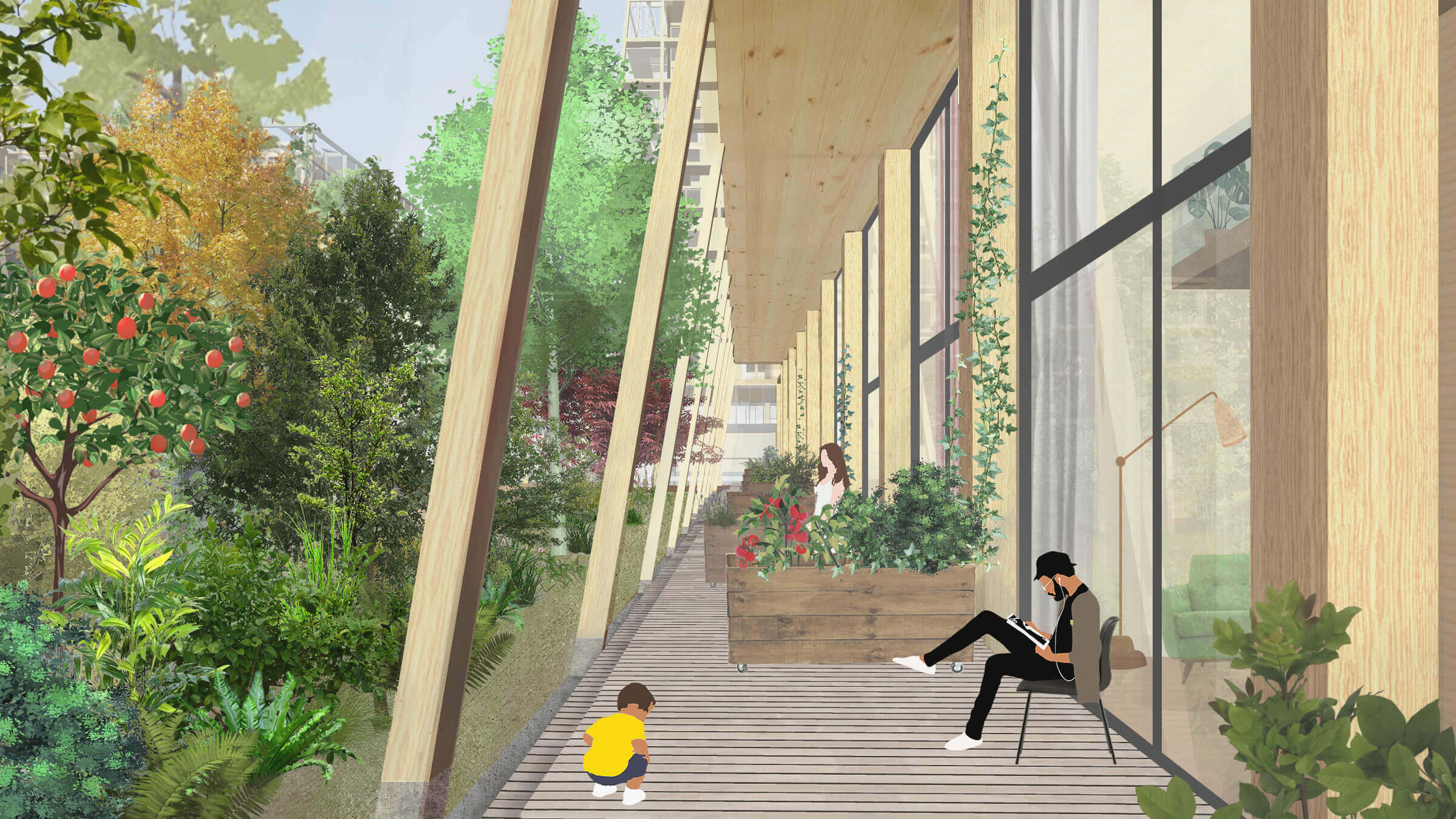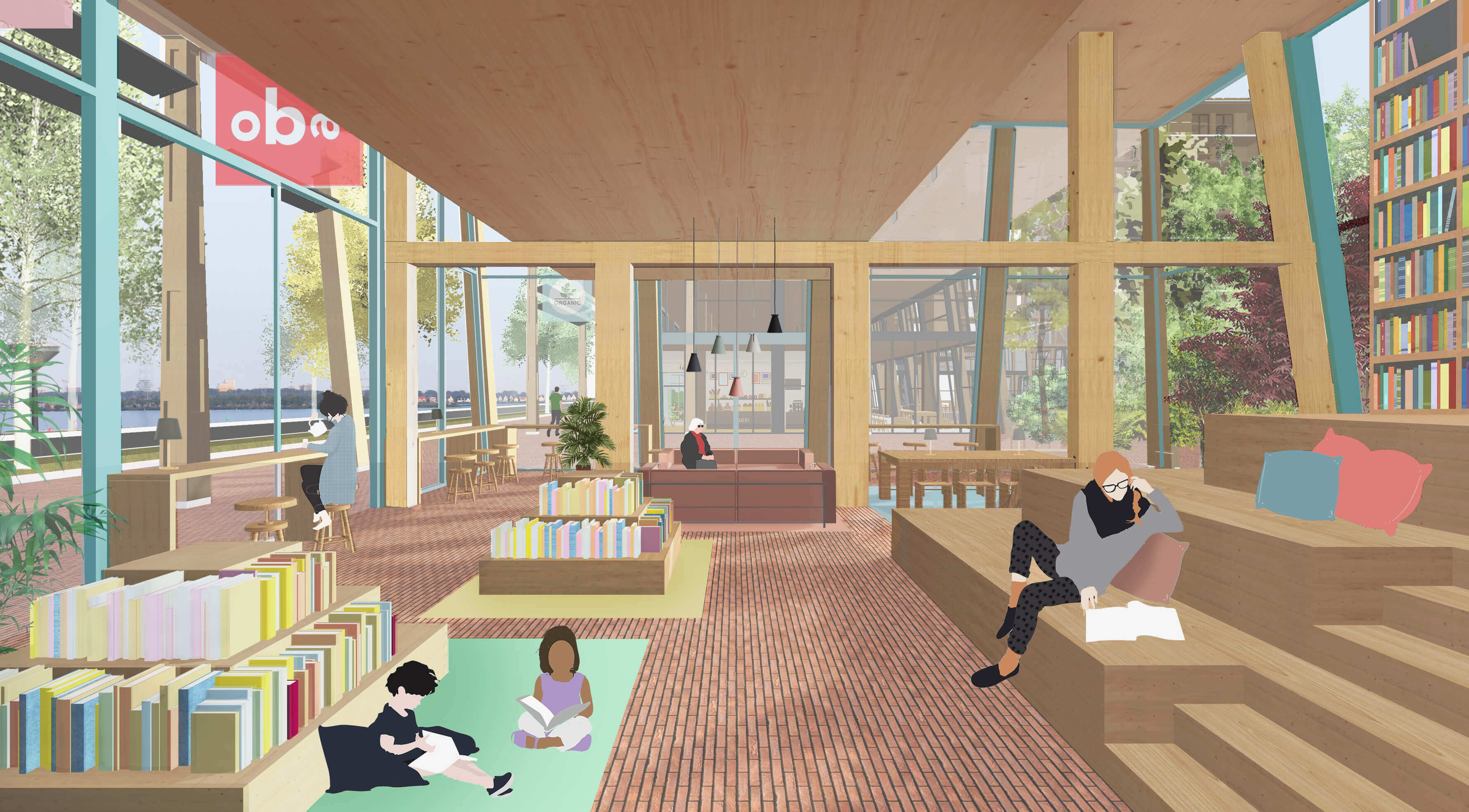 'Open Building' & flexible housing types
Robin Wood is based on the principles of 'Open Building'. The L-shaped housing types in the urban block can be divided up in many ways, making it possible to design an appropriate home layout for different lifestyles. For example, it is possible to add a temporary guest accommodation, studio or workspace with a separate door. The layouts of the homes can be flexibly adapted over time, depending on the inhabitants' stage of life. A young couple without children, for example, can opt for a larger living room and then divide this up later on to create an extra bedroom. Residents can also easily move their bedroom from the inside to the outside of the block using flexible walls. Another unique feature is the duplex homes on the ground floor that combine home and office space. This makes Robin Wood future-proof and a breakthrough in Open Building with wood.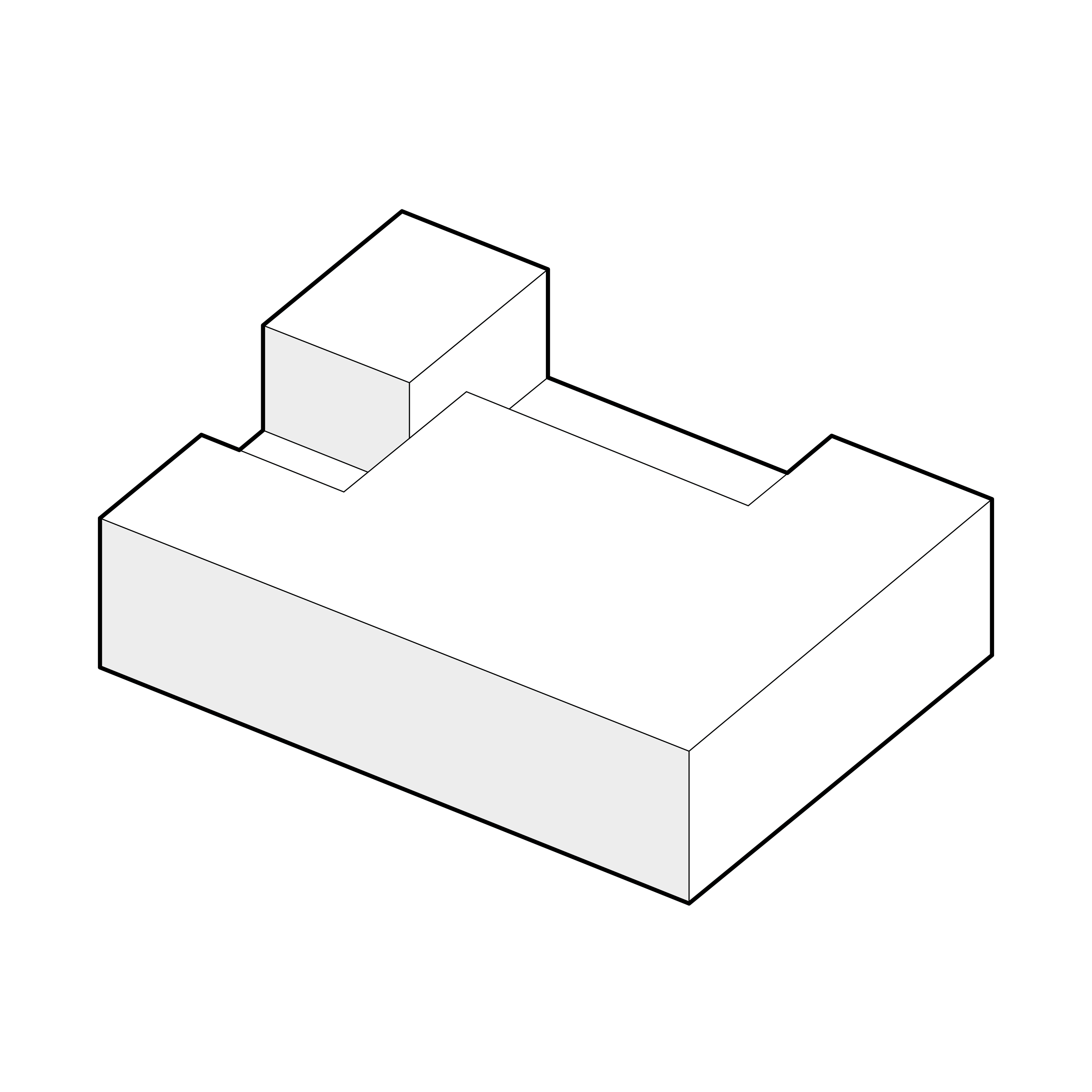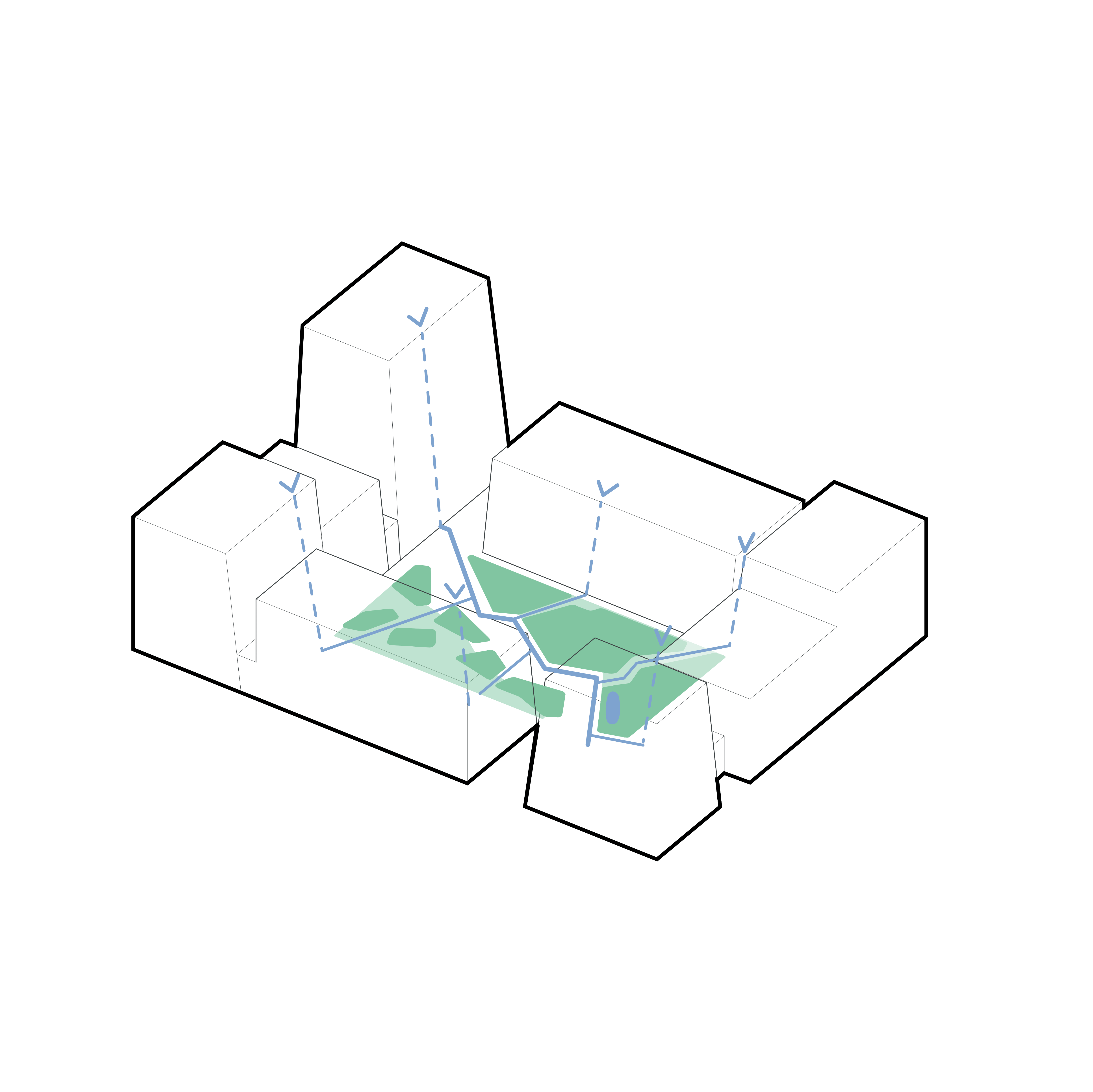 Living in a community
Robin Wood will become part of a larger network of similar buildings in Amsterdam and beyond. Together with the shared-living concept 'MaMa Pioneers', the residents and business professionals will collectively form a community. Together with Co-Maker and Ziegler Gautier, placemaking will begin in the period before construction to stimulate community building at an early stage.
Residents can interact both online and physically, thereby forming a social network that encompasses multiple buildings. They share spaces for working out, cooking and working, can organise meetings and exhibitions, form talent incubators and grow food together. We also offer workspaces and housing for artists and top talents of the Amsterdam art schools. This combination creates a sense of home and ownership and allows young families to put down roots here for a healthy and happy childhood for their children. It is a place for the open-minded to find one another and share their healthy and sustainable lifestyle. In Robin Wood, this shared-living concept is being offered in the mid-range rental sector for the very first time in Amsterdam.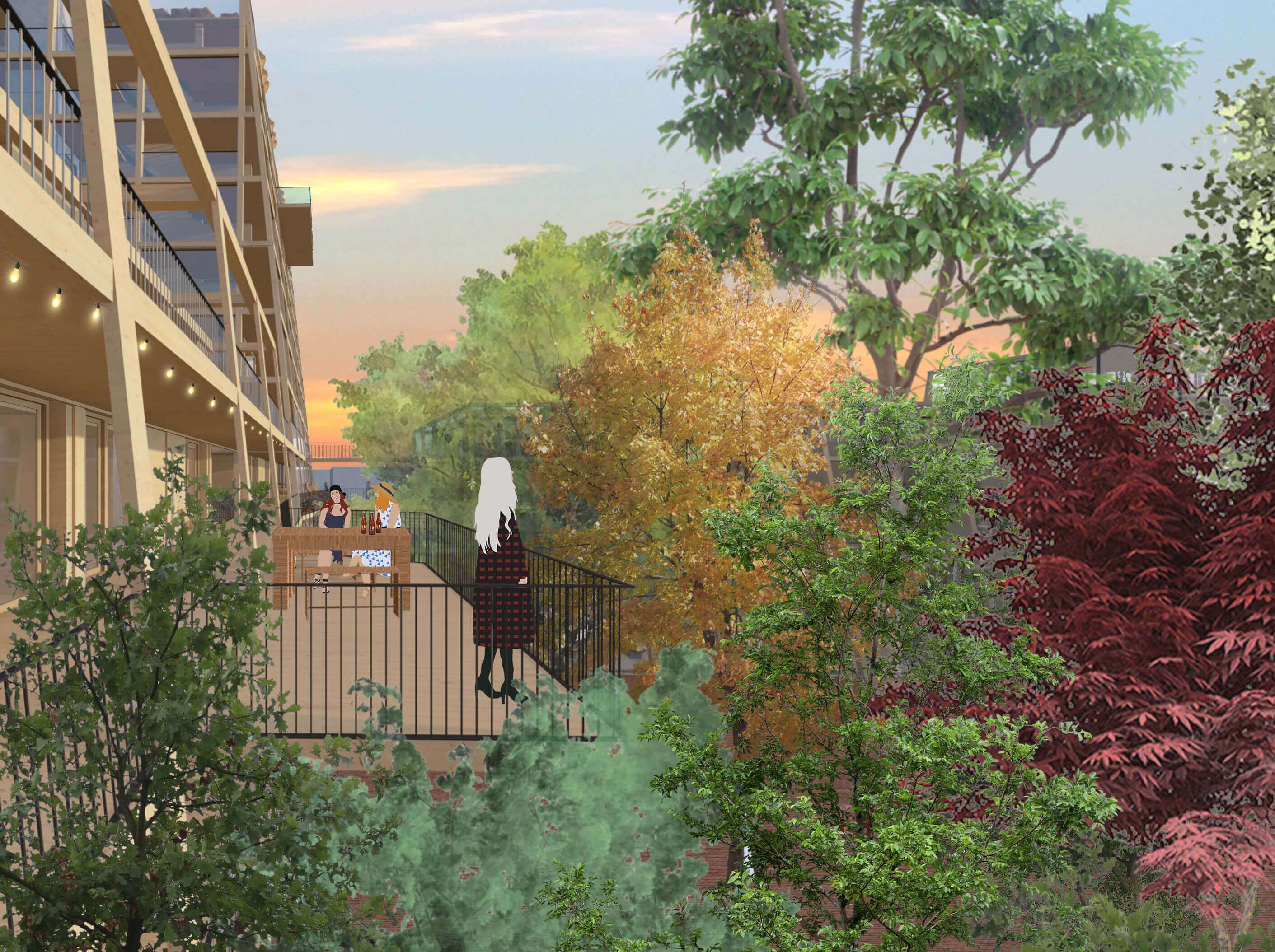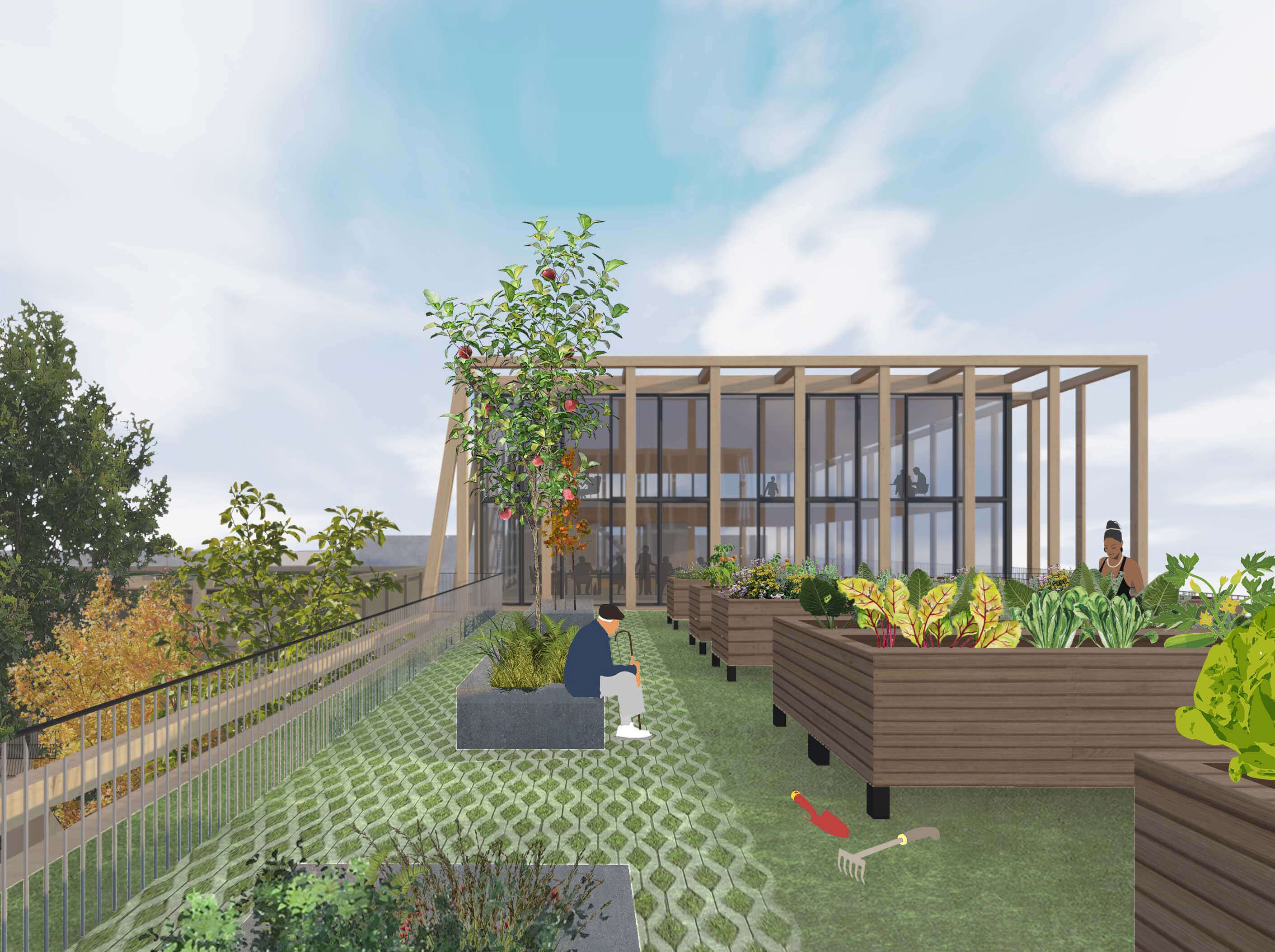 From design to operations
MaMa Pioneers is developing a network of extremely sustainable wooden buildings in which the residents form an offline and online community. All residents have access to the common areas, facilities and activities at the various locations. MaMa Pioneers believes that the social cohesion resulting from this contributes to a healthier and more inclusive urban environment. MaMa Pioneers will ultimately be responsible for the programming and building management of Robin Wood.
By working efficiently with the same partners throughout the entire chain in terms of financing, developing, design, construction, branding and management of the building and community, MaMa Pioneers enables us to offer added value at an affordable price with higher quality and genuine social cohesion. The combination of MaMa Pioneers and a revolutionary modular timber construction method, Open Building and excellent sustainability properties makes Robin Wood a unique urban block of a whole new calibre.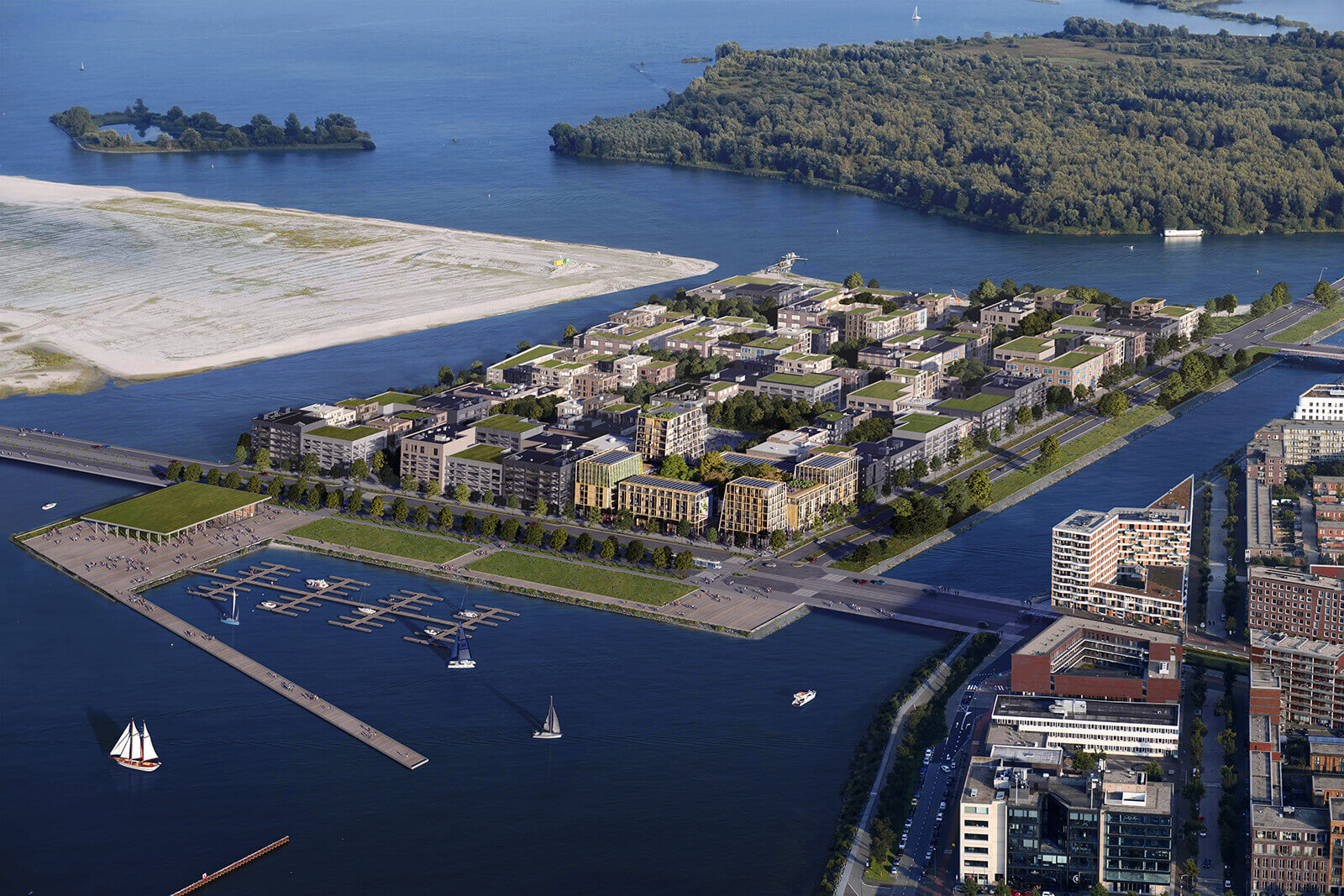 Centrumeiland
Centrumeiland is the leading self-build island in Amsterdam and will soon be home to 1,500 residences, of which 70% will be self-build. Residents can have their own dream home built on various individual or collective self-build plots. There are also several plots designated for commercial projects by developers, of which Robin Wood is the largest urban block. This is the final plot on Centrumeiland. Robin Wood will be the first building encountered on Pampuslaan and Muiderlaan, a position on the boulevard and marina that will make a major contribution to the skyline of the island and all of IJburg. Retail shops, workspaces, large terraces, a public library, a surf shops, studios and a neighbourhood health food shop will form a vibrant plinth with a wooden arcade. Robin Wood will be the first destination on exiting the fast tram to eat, surf or make your way to your boat. It will serve as an important junction for those with an outdoor lifestyle who enjoy interacting with others in an inspiring, creative setting with a free spirit atmosphere: the Santa Monica of Amsterdam.
Download press release English (PDF)
Download persbericht Nederlands (PDF)
Download all renders and images